---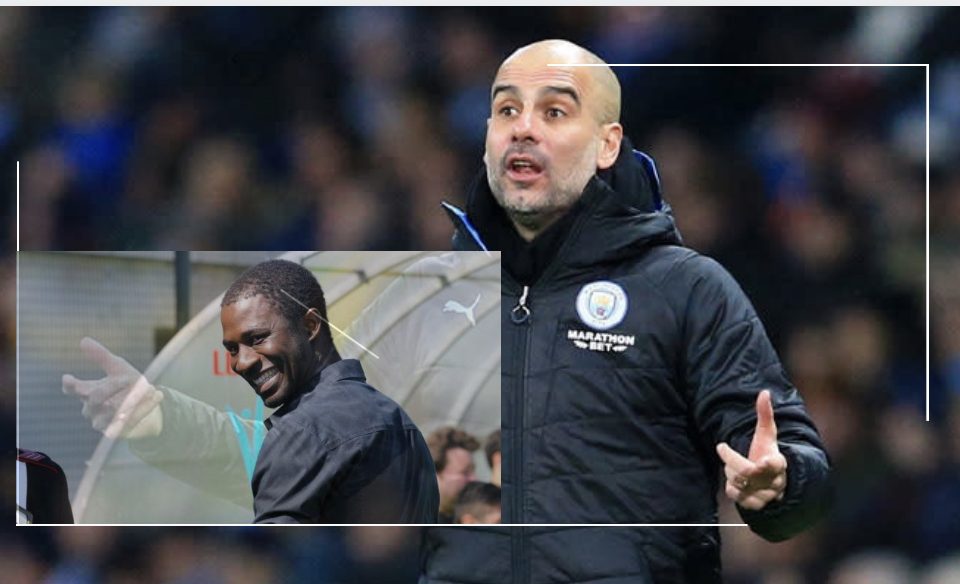 Oma Akatugba

It's not every manager that can boast of Pep Guardiola's successes. In his first full year as a senior team coach, he won 6 trophies. In 4 years, he had racked up 14 laurels. Not by any means, a mean feat.
The Spaniard has staunch admirers and the most disinterested critics. While some younger managers revere him, others respect but don't totally admire his approach.
Matthew Olorunleke, an Italy-based Nigerian Coach is in a group of people who absolutely respect Guardiola's work and successes but isn't a great style of his art. Mathew Olorunleke is an ex player turned Coach. He featured for teams like Reggiana, Bagnolese and Juve Stabia in his playing days . He also coached Reggiana
"People always look out at the positive side of Guardiola, he's a very good coach but the question is "can you stand his demands?" He asked.
"I mean physically, economically and mentally. Everybody wants to be like Guardiola but no one has ever asked Guardiola when he is in difficulty. Nobody ever knew Guardiola when he's in trouble. Today, Guardiola is on fire, so nobody is asking him for results. Even his club, nobody is asking him for results."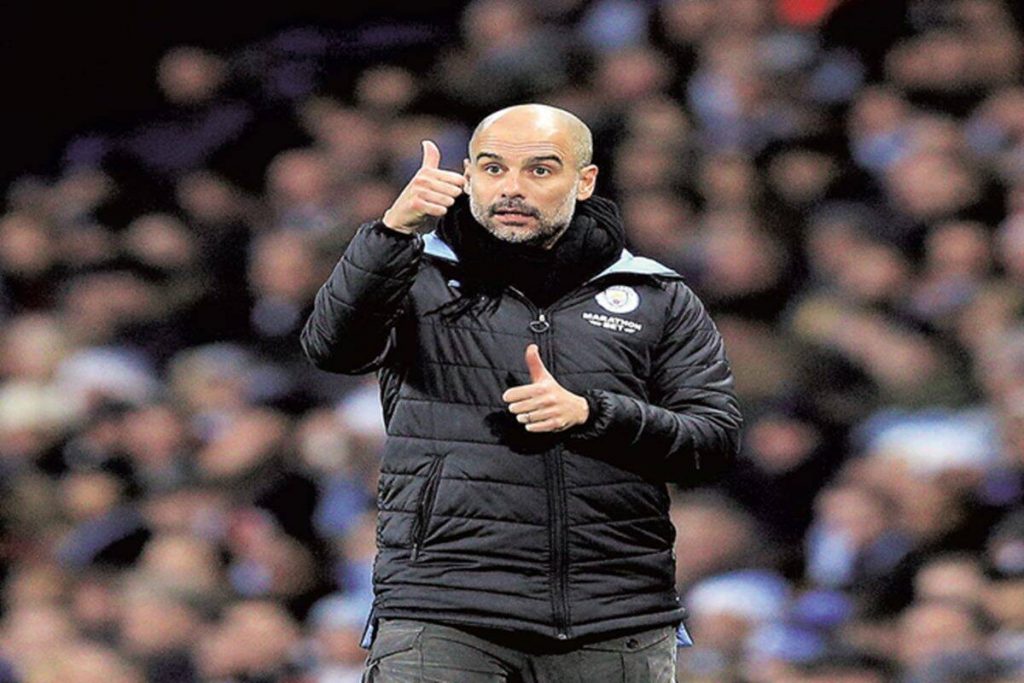 Olorunleke believed Guardiola's approach is exhausting and not maintainable. He says every club he leaves gets warped in trouble.
"Once Guardiola leaves a club, they're in trouble, it's simple. I've said it before, can you stand Guardiola economically because he makes you spend more? For you to have Guardiola to be your coach, definitely you must bring players to suit Guardiola, automatically the players you're having right there you have to sell them and have to buy players for Guardiola, and you don't just buy players for a coach you have to buy players for the club, but if you're employing Guardiola you have to sign players for him because he has a style of play that if he doesn't have the right players, he cannot perform.
"Secondly, Guardiola is a revolutionary coach, he keeps revolutionising football. That's his problem. Guardiola is Guardiola's problem.
"When you keep inventing, that thing you invented has to be sold, you don't stay in a house and continue building the house like you're building the Tower of Babel, definitely that house will fall.
"This is why people said he would not be able to win in England with the style he plays but he did because the club understands him and what he wants and they get it for him. If he's to coach maybe Burnley in the lower division, will he use the same formation he uses? That's one thing I'm trying to pitch to African coaches, you want to play like Guardiola but do you have the calibre of players Guardiola has? So you have to use what you have to get what you need."
Olorunleke says Leeds United Coach, Marcelo Bielsa is football revolutionary, despite not playing professionally. Like Jose Mourinho, he says the Argentine understands the demands of the diversity of football.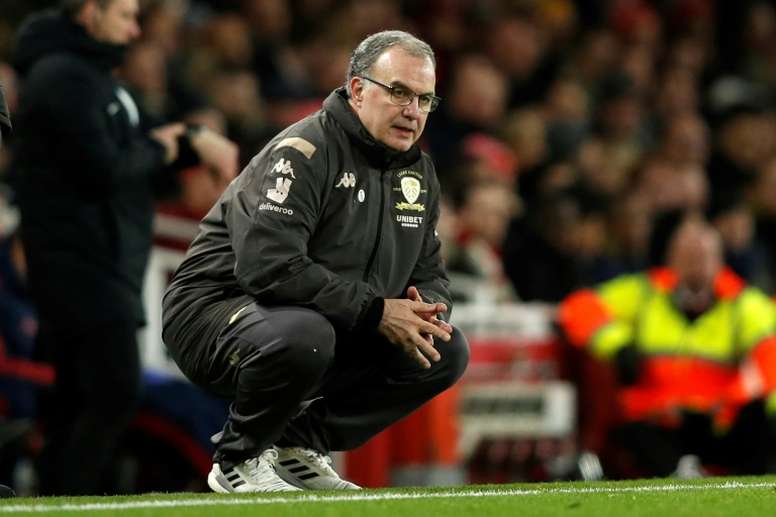 "A coach is 10% if you're a good coach and have good players you bring 15%. I stay with Klopp, let me say something. If you say a coach is revolutionary, you have to go for El Loco, Marcelo Bielsa. He revolutes himself every time and if I'm to tell you the truth he never played football. Just like Mourinho, he did not play football but he grew in football, he played but wasn't good enough.
"Anytime Guardiola leaves a club, the club is already exhausted physically, economically and mentally. Before you could play for Guardiola you have to forget about your ego, you have to be very very strong in how you work for him very well because;
The pace of his game is very high 2. The content in it is full 3. The calibre of players he uses will find it difficult to adapt to any other coach.
"His problem is just like where two elephants fight, the grass will suffer, that is Guardiola for you, but I believe he's a good coach and I have to tell you the truth, Guardiola is Guardiola's problem.
"What he invented has destroyed the game in my opinion. The passing from behind style. If you notice 80% of the goals scored now are scored when the team holds the ball not when the opponent holds the ball, it's like Crystal Palace and Southampton, they concede when playing from the back because they don't have the kind of players to play it when you're playing passes from behind and you don't have good passes, automatically you lose the ball and before you start playing from behind your team has to be wide, so the team is fragile already and very easy to break.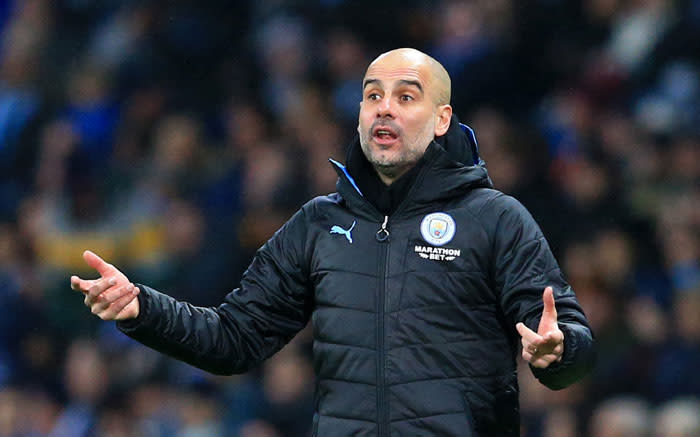 "Guardiola brought the passing style to football that was because it was when he just invented it (or when he just arrived in England because even in Barcelona, when he was in Spain, because you know Spain naturally they're technical, England plays kick and follow and they are stronger and all their defenders are taller, it is Guardiola that started the use of small players, that small size makes them agile and faster, if you need to build from behind and don't have the right players, you'd have problems, look at when Kompany retired, City had problems in defence which is why Guardiola keeps buying different players in defence that's because he doesn't have confidence in what others do, in the end it's midfield that plays as defence.
"That's why he's having problems now because others are not fools, as you play, they study you. On most instances, it is when you have the ball and lose that's when opponents score, not when they attack you. That kind of football, Italy can't play it, even playing from behind they can't, but everyone wants to force themselves to but they don't understand if they don't have the players they can't imitate a spectacular team, you give only what you have, you can't give what you don't have, that's why football is difficult to play now. I like Mourinho for one thing, he said: "they're holding the ball and we're going with three points."
---
Trending Now
You may also like