Afcon
[Video]: 'You guys have to win for me' – Emmanuel Adebayor & Amokachi urge Super Eagles to beat Tunisia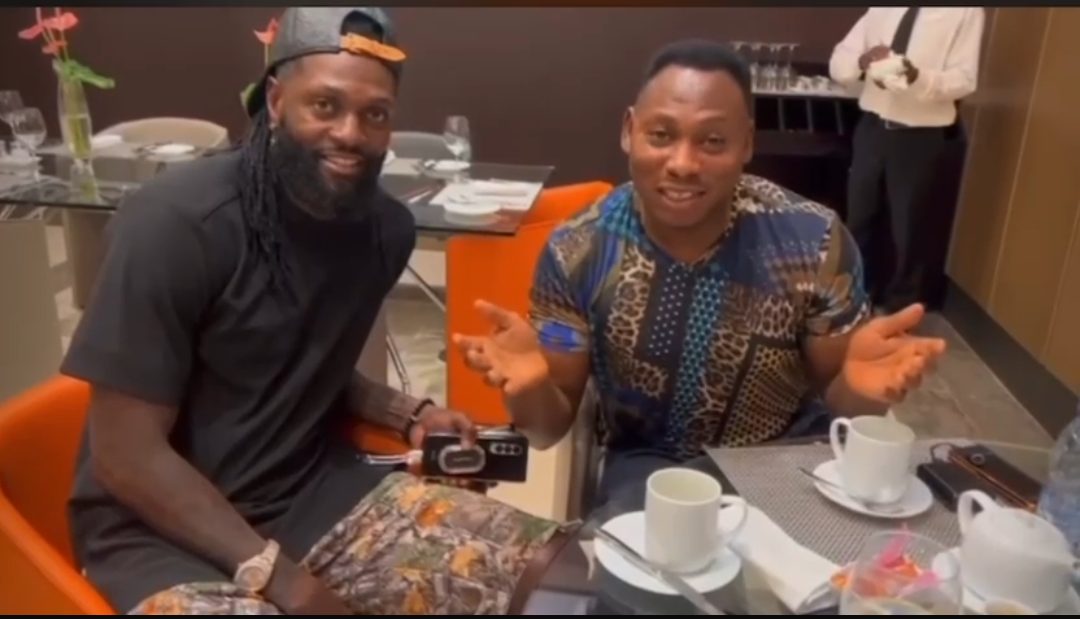 Super Eagles legend Daniel Amokachi and Togolese legend Emmanuel Adebayor have urged Nigeria's Super Eagles to get the win against Tunisia in their round of 16 clash at the Africa Cup of Nations.
Nigeria and Tunisia will square off on Sunday, with a place in the quarterfinals of the continental showpiece on the line.
In a lively clip posted by mimibondgirl007 on Instagram, Adebayor, who played for Togo from 2000 to 2019 and was African Footballer of the Year in 2008, said: "Originally my parents are from Nigeria. I am Nigerian. So you guys have to win for me. If you don't want to win for you that's your problem but win for me."
Amokachi, who won the AFCON with Nigeria as a player in 1994, said: "The Super Eagles are soaring to the final. But one game at a time, we know the game will be tricky. Tunisia is like a British weather – today they are shitty, the next second they are flying. But we hope we get the win."
Nigeria's Super Eagles are aiming for a fourth Africa Cup of Nations title and will face either Gabon or Burkina Faso in the quarterfinals if they beat Tunisia.