Football
Video: Mourinho fulfils promise to Ghanaian teenager
Roma manager Jose Mourinho has bought Ghanaian teenager Felix Afena-Gyan a new pair of shoes after the 18-year-old scored his first Serie A goals on Sunday night.
Afena-Gyan came off the bench in the 75th minute of Roma's game at Genoa, and scored a late brace to give the Giallorossi a 2-0 win.
He then ran to the bench to celebrate with his manager after breaking the deadlock in the 82nd minute.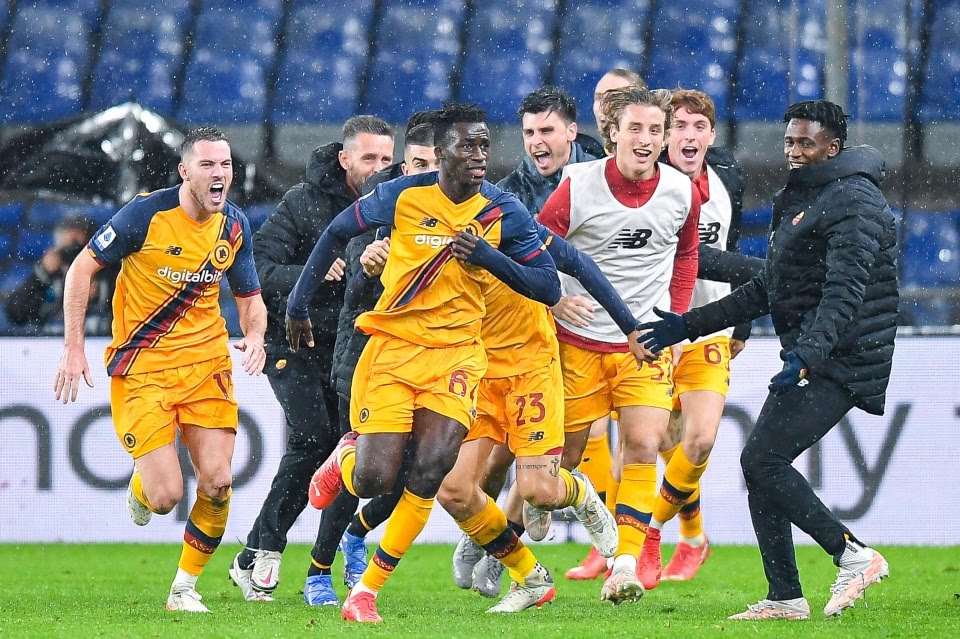 "I promised him a very expensive pair of shoes, for 800 euros, and he came to me to make sure I didn't forget," Mourinho told broadcaster DAZN.
"I really like his coldness, his physicality but above all his humility."
The Ghanian then added a superb long-range strike in stoppage time to wrap up the win and move Roma up to fifth in the table.
Mourinho made good on his promise and presented the youngster with the shoes on Monday.
After the match Afena-Gyan paid tribute to Mourinho, who handed him his senior debut from the bench against Cagliari on 27 October.
"He [Mourinho] is teaching me a lot and I am learning a lot from him," Afena-Gyan said.
"He is someone who has achieved a lot during his career and he is a great person. I am glad to be working with him.
"He encourages me day-in and day-out to do everything that will help me improve in future. So I am happy to be working with Jose Mourinho. I thank him very, very much."
It is understood that the teenager's progress is being closely monitored by the Ghanian national team.