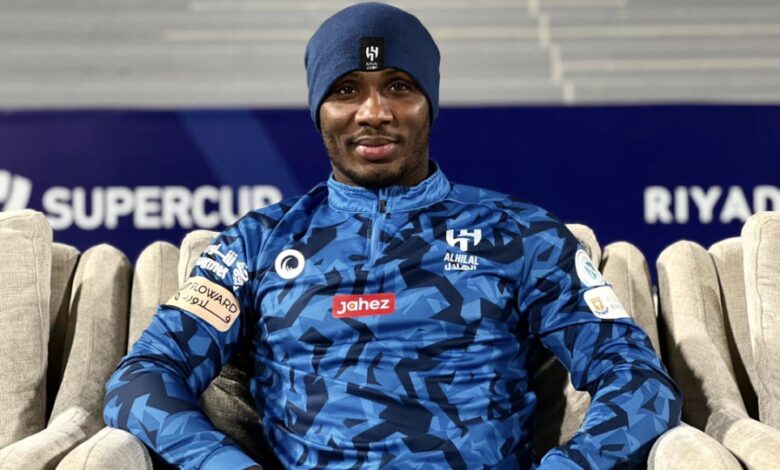 By- Oma Akatugba
Ighalo is Al Hilal's leading scorer this season with nine goals.
The Nigerian striker has refuted opinions that his place in the race for the top goal scorer's award will be usurped by the arrival of Cristiano Ronaldo in the league. The Portuguese forward moved to Saudi Arabia and signed for Al Hilal's city rivals, Al Nasser, after his infamous departure from Manchester United, but the Nigerian does not feel threatened at all.
Speaking exclusively to Omasports in Riyadh, Ighalo said, "Ronaldo is a legend, and I respect him so much, for me, he is the 'GOAT,' but he will play in Al Nassr and score goals for them, while I will play in Al Hilal and score goals as well. Then we shall see at the end of the season. Ighalo, who is currently out injured, also talked about the Saudi Arabia league competitiveness and steady upgrade, adding, "even though it's not the English premier league, it is still as competitive."
"There is no League that is easy because even though you're inside the field training, you don't stand on the pitch and just score a goal. You still have to run and work hard. I played in China, and in other leagues as well before coming to Saudi Arabia. I thought the league would be easy, but when I arrived, I met a league more difficult than I thought. They have more foreign players in their teams, seven/eight foreign players in one team. They have foreign coaches, and some Tactical Team and all that. So the league is tough," Ighalo concluded.