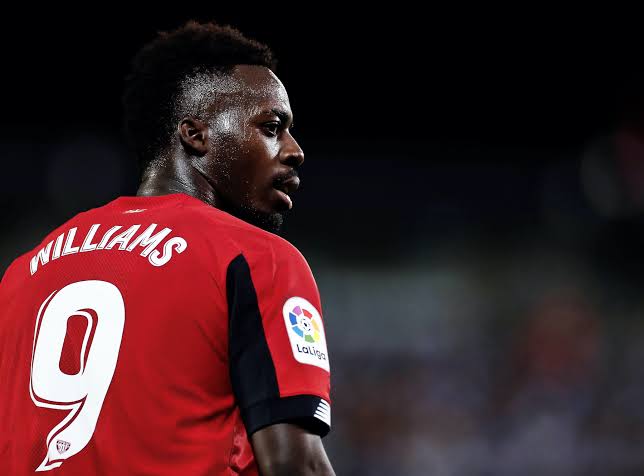 Last Friday, Athletic Bilbao forward Inaki Williams played a record 203rd consecutive La Liga games for the club. He made his debut for Athletic Bilbao in December 2014 at the age of 20 and is the only black player to have scored for the club.
But his journey to the top and that of his family from Ghana to Spain is one that evokes a feeling of wonder and admiration.
"Hearing my parents' story makes you want to fight even harder to give back everything they sacrificed for us," Williams told The Guardian. "I couldn't ever repay them – they risked their lives – but the life I try to give them is the one they dreamed of giving us. And, in some way, we can say: 'We've done it.'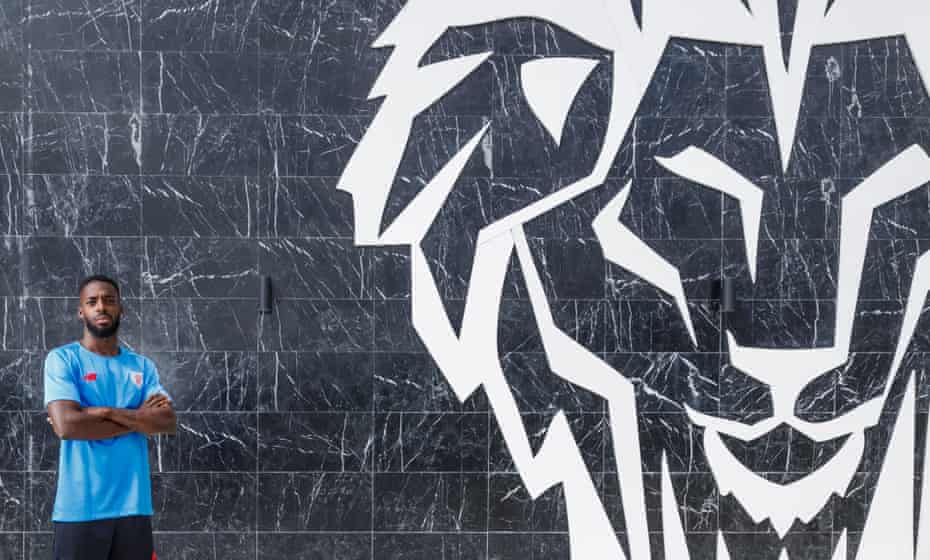 Inaki Williams' family moved from Ghana to Spain before he was even born. He revealed that his mother was pregnant with him while they made the long, arduous journey across the Sahara – the world's largest hot desert – on foot.
"I didn't know they had crossed the desert by foot. I knew my dad had problems with the soles of his feet but not that it was because he had walked barefooted across the Sahara sand at 40, 50 degrees.
"They did part in a truck, one of those with the open back, 40 people packed in, then walked days," Williams narrated.
"People fell, left along the way, people they buried. It's dangerous: there are thieves waiting, rapes, suffering.
"Some are tricked into it. Traffickers get paid and then halfway say: 'The journey ends here.' Chuck you out, leave you with nothing: no water, no food. Kids, old people, women. People go not knowing what's ahead, if they'll make it. My mum said: 'If I knew, I would have stayed.' She was pregnant with me but didn't know.
"They reached Melilla, climbed the fence and the civil guard detained them. They didn't have papers and came as migrants, so you get sent back. When they were in jail a lawyer from [the Catholic aid organisation] Caritas who spoke English said: 'The only thing you can try is tell them you're from a country at war.'
"They tore up their Ghanaian papers and said they were from Liberia to apply for political asylum. Thanks to him, we arrived in Bilbao."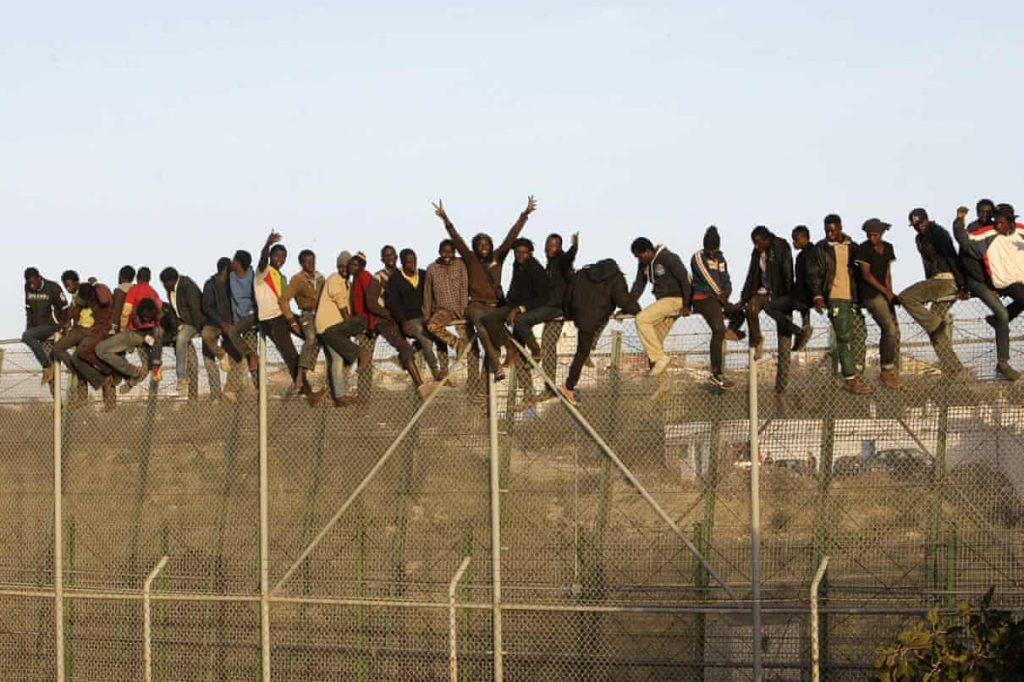 However, if the 27-year-old wasn't born in Bilbao he may never have been able to play for the club due to their Basque-only policy.
"Everything happens for a reason," he said. "If I hadn't been born in Bilbao, I could never have played for Athletic. My parents crossed the desert and were taken to the Basque country. That doesn't feel like chance."
"People empathise with my story, identify with the sacrifice," he says. "My arrival opened minds. Athletic have done me a lot of good and I hope I've done Athletic good.
"Society is changing: it's more open, there's more immigration, more diversity. When I arrived, there were very few black kids; now there are more in the youth system.
"Diversity, movement, brings that and we'll see it in the national team. England and France have many black players. Adama [Traoré] is here now, it's changing. We're going to get more used to seeing different faces in the same national team."
Williams has played only once for Spain, a friendly against Bosnia and Herzegovina in 2016. While hoping to making more appearance for the country, he's turned down approaches from Ghana.
"I'm grateful to where I grew and became who I am. Ghana tried to convince me, but I was born in Spain, in Bilbao. I won't ever forget my family roots, but I feel Basque and can't con anyone. I would be comfortable with Ghana, I'm sure, but I shouldn't be there."
On 1 October 2021 – ten months after he scored the winner in Athletic's 3–2 win over Barcelona in the Spanish Super Cup final – Williams set a La Liga record of 203 consecutive Liga games in the home match against Alaves, breaking the record of 202 in a row set by Juan Antonio Larrañaga with Real Sociedad between 1986 and 1992.
"Bloody unbelievable," he says. "Me and my teammates dreamed of being part of Athletic. I've lived that dream. So many people would give anything to be where we are.
"Athletic is a union, a family. Together, we're strong. To be where I am, represent what I do, is incredible. To be able to say to my mum and dad, 'We did it', because everything they did was for us, to represent this club, wear this shirt, and for people to feel proud that I'm part of Athletic's history."

Must See
Nemo enim ipsam voluptatem quia voluptas sit aspernatur aut odit aut fugit, sed quia...

Temporibus autem quibusdam et aut officiis debitis aut rerum necessitatibus saepe eveniet ut et...