---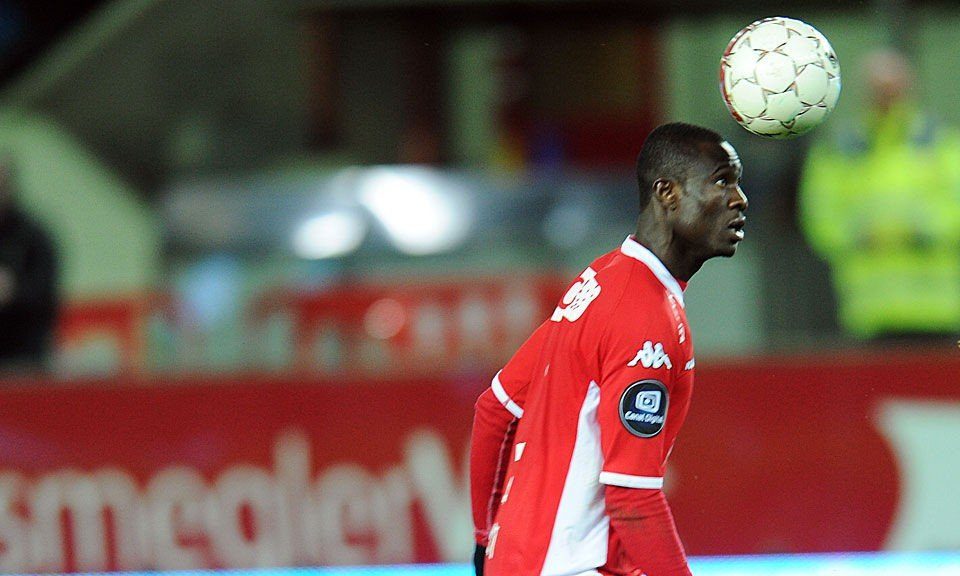 By- Oma Akatugba
Kim Ojo was a popular name in the Nigerian League back in the day. Coming from the streets of Nigeria to Europe hasn't been Topsy-Turvy for Ojo but in this chat with me, he speaks his mind and details in on his career.
How It All Started
I started from Warri, Delta State, Mowo Babes through a man called Ishola Shuaibu. He brought me to Julius Berger, under Fatai Amoo. The next day I ran back to Warri from Abeokuta and Amoo was looking for me. He called Shuaibu that I've gone AWOL and they looked for me all around Warri but I was nowhere to be found. My youth coach expected me to come back to go pick my clearance form. Shuaibu later called me to ask why I fled Julius Berger camp, and I said it's because I'm broke. But in all honesty, it was because of my family I returned to Warri. Amoo called me and said he'd take care of everything, so I went back to Julius Berger.
I was the youngest in the Nigerian League at the time. We were about five young players that were signed. Odion Ighalo was one of us. It was afterwards I met an agent called Marcelo Houseman. We were invited for U-17 and later, we were also invited to be part of U-20 preparing for the African Youth Championship in the Republic of Benin. Houseman took about seven of us to Brazil, including Obinna Nsofor. Afterwards, he took us to Hertha Berlin. Hertha Berlin wanted to sign us in the academy but Marcelo didn't accept it as he wanted money. He told us a Taxi will come to pick us at night. The Taxi arrived and we were ferried to the airport and off to Lisbon we went.
We were at Sporting Lisbon. We spent more time at Sporting Lisbon but unfortunately, they offered us the same conditions as Hertha Berlin but Marcelo turned down the offer. So he told us we would move to Spain but I refused and insisted on staying in Portugal. Because my family back in Nigeria was very anxious about the situation. I later changed my mind after some convincing by Houseman, I agreed and I moved to Norway while Ighalo moved to Spain. I went to Norway to sign for Lyn Oslo and they had four foreign players and I was going to be the fifth black player which was too many for the team. Because of that, I was given a pre-contract. The club promised me I was going to replace Chinedu Obasi who was preparing to leave at that time but they asked me to leave for Nigeria while they conclude the sale of Chinedu Obasi. I agreed and returned to Nigeria. They brought Odion Ighalo from Spain to Lyn. He was also given a pre-contract but after selling Obasi to Hoffenheim in Germany, Ighalo was then upgraded as his replacement instead of me as promised by the club. When they told me, I said it's my friend being involved and I had no hard feelings about it. After that, I disturbed the club and said I wanted to come to Norway because I was already on a contract. They agreed to bring me over and loaned me to Lieberschun which was an hour away from Oslo. So one Norwegian- Nigerian agent (name withheld) and the coach combined and they made me sign a paper. The papers had the football federation's logo and I thought it was important for me to sign before I play. The papers were written in Norwegian. The papers suggested I wasn't a player of Lyn Oslo again, and they said I'm a Lieberschun player. I told the coach and he said that's what the Norwegian-Nigerian agent instructed him to do.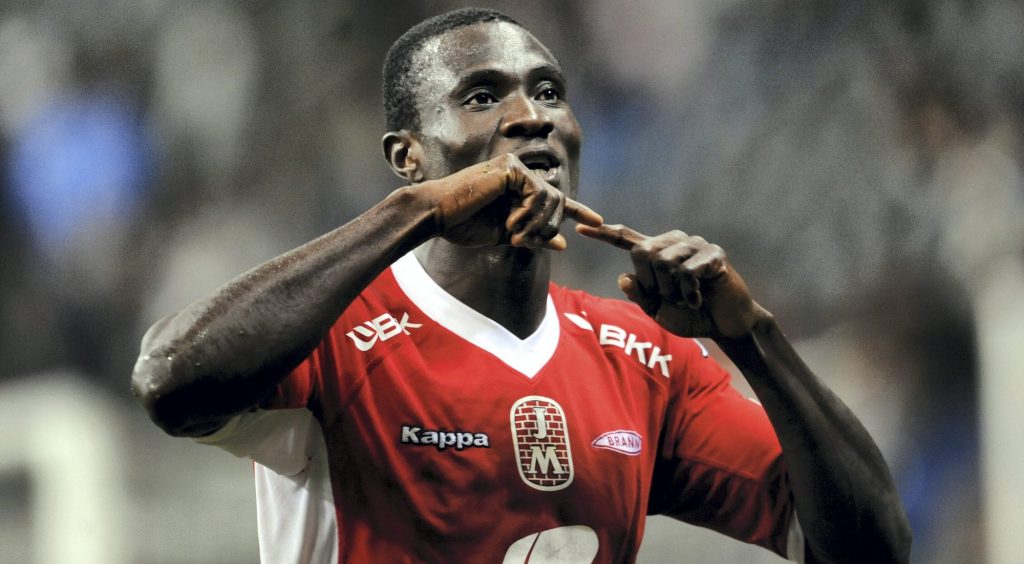 Struggling To Make A Mark In Europe
During my time in the club (Lieberschun), they didn't have money and for three years, they didn't have money for a ticket for me to even go back to Africa. The club could not pay salaries. We were forced into doing hard labour We had to go work at a cinema as labourers as the club got a contract to renovate a cinema. I didn't go the first time but the second time I had no choice but to join them as I didn't have money and they insisted if I was not there, they won't pay me. They eventually paid me after I did the job. When my contract expired The club didn't want me to leave but I refused to sign a renewal and as a result, they threw my belongings outside. The snow was falling on my properties and an old woman who worked as a cook for the club, Maria by name took me in for some time. I met a Swiss agent who wanted to help me but the day I was leaving Norway, my passport had already expired like three days earlier and I didn't know. At the airport, I was caught and they threatened to deport me. I called the agent and he said I should not worry that somebody from that country will pick me up. The person was coming from Germany. I saw three people come to the immigrations and they took me away. Kelvin (the agent) came and drove me to Switzerland. From Switzerland, I went to Abuja to renew my passport. SK Brann in Norway wanted me at the time. They called me and said they are aware of everything I've gone through. From Abuja, they booked a business class for me and I signed for Brann in 2011. I had the best time of my career at Brann.
I moved to Belgium from Brann and I soon had problems with women. I came to Belgium in 2013 to join KRC Genk. The first year and a half were good but there were lots of managerial changes afterwards. They changed four coaches at the time and I didn't want to play there again. They loaned me out twice, first to Ujpest in Hungary in 2014 and Leuven in Belgium in 2015. Leuven eventually went bankrupt and the club was dissolved.
After Leuven, they paid me off and my contract was terminated. Afterwards, I met a coach who knew me from Norway and was a coach at Lyngby in Denmark. I signed a contract that I wasn't going down with the team because they won't afford my wages when they are down. Lyngby was my last team, and that was 2018.
Football Troubles And Spirituality
I'll say my troubles are part of football. For me, football is a spiritual game and very soon, I know I'll get my breakthrough.
Experience With Football Agents
Oh my God! My experience with agents is terrible. They are after the money. All my experience, I've had bad agents. Marcelo has done well for me, but he wasn't good for everyone too. The other one, the Norwegian- Nigerian. He is a criminal. I know the day of reckoning will come soon. In Belgium, an agent tried to use a contract to hold me.
My contract expired this June (2019). He wanted to get me a club and I found out that he doesn't have a licence. I sent him a mail of termination and he sent me a letter filing a suit against me that I owe him money and i owe him nothing. He sent a letter to my apartment asking me to meet him in court but I haven't been to court and I gave him my number and my address that he should come and arrest me. The guy is a criminal. I told my lawyer and he said it's a big fraud. When I was playing in Denmark, this guy asked me to connive with him to steal money from Lyngby but I refused as it is against my principles and the coach of the club was a mixed breed and I wouldn't do that to him. He said we should work together and make some money from Lyngby.
He brought some fraudulent papers and said I should sign that the club will pay him. He forged my handwriting and said I owe him over 20k Euros. When my lawyer asked him how I owed him, he claimed he had been giving me money (cash) because I had a financial problem. It's why it's difficult for me to use agents. I now talk directly to clubs and I ask for mandates. I'm not signing any contract with an agent again.
Advice To Youngsters
The best advice for youngsters out there is for them to work with academies. Academies will protect you and clubs from Europe will come and take you away. For agents, they may ask you to buy your ticket yourself and you'll be putting your family in unnecessary hardship. Clubs always make tickets available. No good club does that. Agents keep fooling young players. If I'm bringing a player in, I'll help, I'll lead and guide him the right way.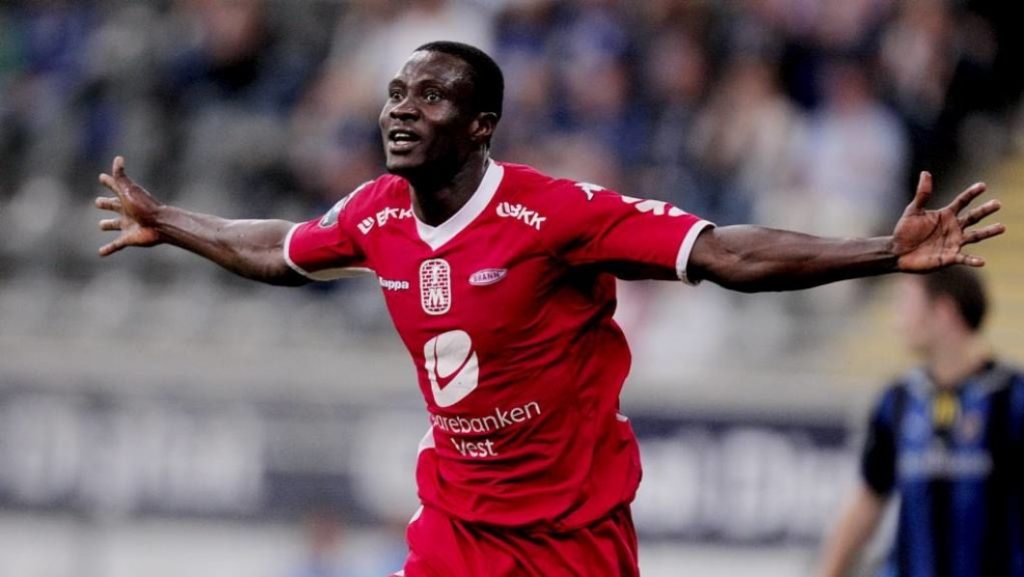 Family & Fraud In Nigeria
I built a house for my mother in Lagos, and I was almost duped at Banana Island. There were lots of fraudulent people and I had to be careful. If you follow people who know the rules in Nigeria like EFCC and good lawyers, they will help you out. My kids are my biggest blessings. They are an achievement for me and I know God will help me. I forget my struggles when I'm around my kids. The solution to my problems is like the distance of my knees to the floor. Any problem, I go on my knees. I believe in prayers so much. Only prayers can move mountains.
Voodoo In Football
"Right from my days at Julius Berger, I have been experiencing how players rely on Voodoo. I was so good that whenever I was not selected, people used to stone the coach Fatai Amao. so one of the players called Walter said to me one day, that I was so good but I needed to do juju (voodoo) to better my chances but a certain Afesuata advised me against it saying he Walter had not made so much progress in his career because of his reliance on voodoo.
In Europe, I once had a Senegalese teammate who newly joined my football club at the time in Denmark. He took me to see his new apartment. As we toured the apartment, I opened a door and quite instantly, he jumped to the entrance and said, nobody opens this room.
"It was all dark. There was no electricity supply to that room. I saw some gods, it looked like an African shrine. "I was quite frank with him. I told him this is not good for you, and your game. Whatever you do they won't help you." Kim Ojo, in an unintended corroboration of the Super Eagles player's claims, said that the football world is very spiritual, and a lot goes down. "The football world is spiritual. People do things you won't believe.
"Some African players in Europe do so many terrible things. You see things like rosaries and chains on their waists but when you ask them they tell you they are for protection from their families but as africans, we understand these things. There's always time for everything. Only God can help you and your hands should be clean. because if your hands are clean, no weapon fashioned against you shall prosper. If God is for you because you can't serve two masters at a time. All glory and honour belong to God "I don't know why people worship images. People should pray to God and worship him," Ojo said.
Nothing good comes easy, but with hard labour, things can be achieved. There's nothing called luck, but there is a blessing. From the experience I've been through, I've learnt a lot. If my son becomes a football player, nobody will mess up with him, because his career is important. My son likes to play football a lot. He is in the same academy as Kevin De Bruyne's son.
Not all gloom and doom for Kim
I am happy because I have built a house for my mum in Nigeria and I have a place where I live in Nigeria but I am looking forward to building another property for myself in Nigeria. I drive a range rover in Belgium and Nigeria.
---
Trending Now