---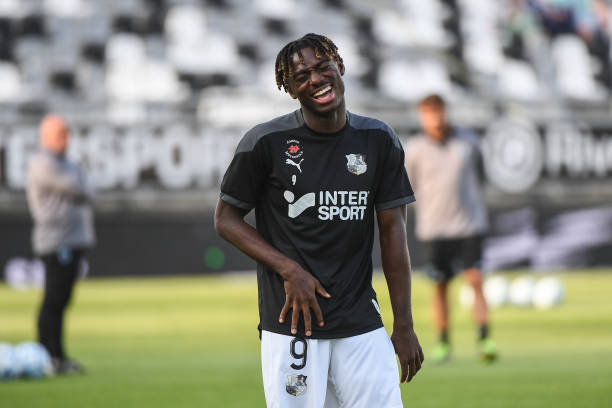 by Oma Akatugba

Mountain of Fire Ministries Football Club- where the gospel of a fine football talent was spread round Nigeria.
Local boy, Stephen Odey was discovered right from the streets of Agege, a bubbly part of Lagos known for its electric nature, talents and everything in between.
Superbly athletic, young and fierce, Odey's shots stung many goalkeepers in the Nigeria Professional Football League and he was particularly known for his excellent goal scoring.
In a team that surprisingly rose to prominence on the back of strong form at home, Odey shone like a million stars, hitting almost twenty goals in the first half of the season.
He soon became a subject of foreign interests with FC Zurich particularly taking the risk of having him on board just after half a season of making strong impressions.It turned out a coup for the Swiss club.
In three years in Europe, Odey is playing in his third European country, having played in Switzerland, Genk in Belgium and now France, with Amiens in the Ligue 2. It's been quite a journey, but the young attacker never forgets where it all began.
"If I think about all these times when I have made it far to this stage and thank God also for my life. My family to get to this stage and I'm really happy. And it wasn't an easy journey but along the line So many obstacles and Setbacks keep me going and keeping on with the motivation and never stop. I still have a long way to go in my career.

When I look at those vIdeos (of my career), I always see myself. I have a lot of things to let people discover about me and I just think like they haven't seen the best of me yet yunno. Along the line. In life in football in general anything in general. It's filled with obstacles. Setbacks but with your dedications your determination and your hard work I think everything is just gonna fall in place for you at the right time," he said.

Odey moved to Europe as a teenager and revealed it wasn't easy coping as a youngster in a new country and a new environment.
With the European weather starkly contrasting the weather in the tropics, the attacker said it took some time to get used to the variety in weather conditions.

"There are alot a lot of challenges, First I'll say is the weather aspect and the language. The new environment you have to get used to and some training facility that we gonna have here also that they have here and the punctuality.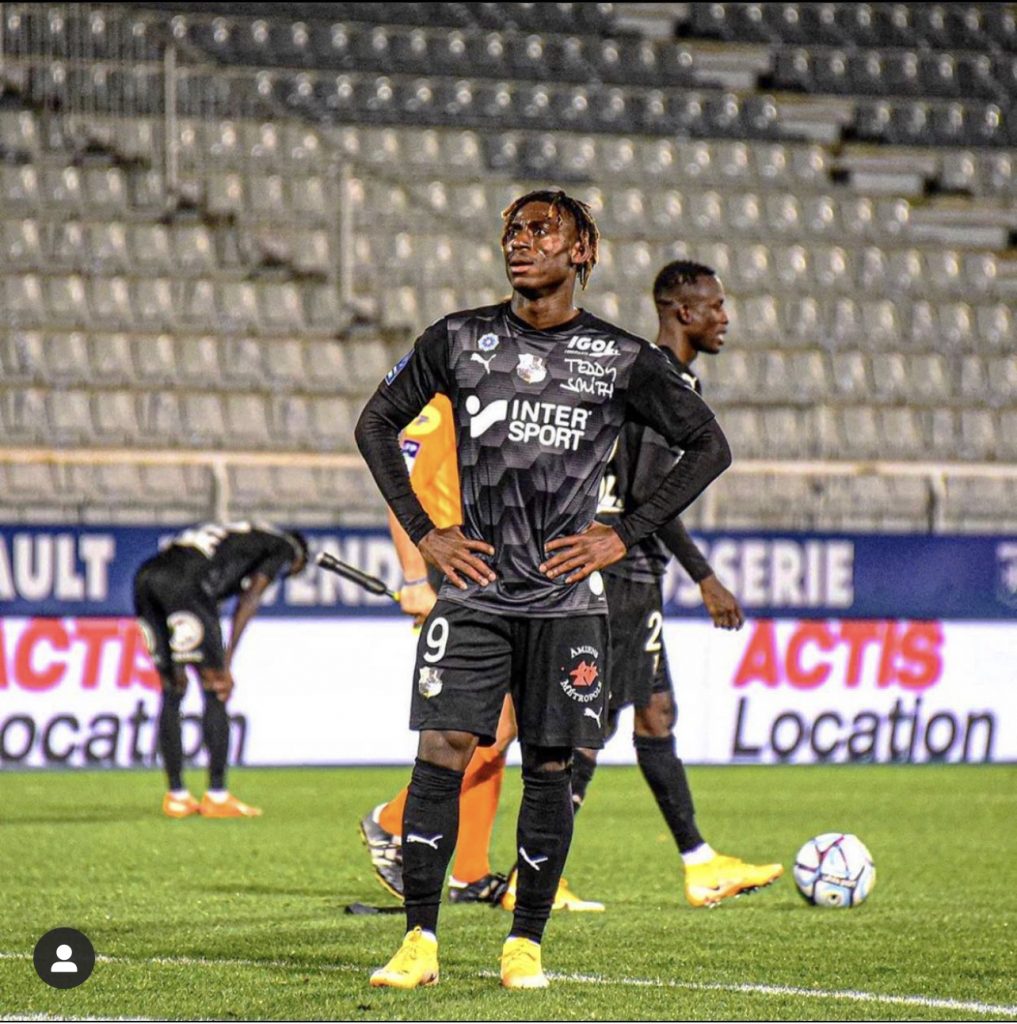 People always say African time or something. Laughs. And you have to know the new language to communicate try to communicate with the players. It's so difficult cos we come from a place you can mingle with a lot of people and now you come to a place people don't even understand your language so you can't even express yourself so there's nothing you just have to adapt and try to learn and go out with friends that can even help you learn the language faster and welcome you into team also and I was happy when i got into the team cos it was really really good for me I mingled with people and there's lot of people that speak English also and at the same time it gives me the courage also to get along with the players and the team so far."

Football, dubbed an international language is the most followed sport in Nigeria. In a country where every young adult in love with the game has an idea of it, many dub it as easy. Odey, having experienced the cold switch in standards, feels otherwise.
"I'll say it's a little bit difficult. If you're inspired to play football. These are one of the things expected also as a football player. You just have to find someone that could be around you that you know people around you that give advice and can keep you going and never look back. Just keep going. No matter what you did in the past. People won't even think about it they want what you're doing at the moment and so what you want to achieve is the most important as a player. Where you want to get to. No matter how, even if you score a lot of goals in the last two years. People Don't care.
"They care about your present performance. So it's not really easy and even in life also If you're successful yesterday doesn't mean. You have to work also to get more success. Even dangote is still working as If he has nothing at all. So if you take that as an example I think everything you are looking for is going to be clear to you."
Many African footballers have experienced plunging fortunes after their careers end. Without regular pay packets again, and little education or none at all, many who don't save for the rainy days get drenched by the torrents.
Odey speaks about the management of players and their lifestyles for a secure future. He says the people around are very important to what decisions footballers make.
"The management aspect is like the people around you and personally I'm more picky around me. Like I don't just walk with anybody. I choose the people I want to walk around with.
"If I see you're not like that type of person that could bring value or bring something to the table. I'm not going to stick around with you. I'll just feel like you're a liability to me also. I want people that could bring something to the table. Like if you want to do something. This is what you can do that can add value to you so this is the kind of people that can add value. Everybody also wants good life but if you're ready for good life also you have to be ready for the work also. You have to be ready to work harder because anybody wants to get your position and it's not easy and you're black again. They expect more from you where you're coming from. So you have to keep working hard and keep proving them wrong."


Agege was where it all began for Odey and it remains the attacker's home. He said nothing has changed about his love for the area, as he stays unchanged and is still the same kid nicknamed "Agege Bomber" for his terrific goal scoring skill.
"To them they might see a different person but me I'm still the same person. Maybe my looks whatever with the position. I'm still the same person I never changed because if I changed I won't be going to Agege again. But the love is still there and I'm still showing love. I'm still going back to the same place. Where I grew up where all the whole story started from when I'm happy."

While Odey played for MFM, owned by one of Nigeria's biggest churches, he also showed the accommodation of faith, by joining Moslems in fasting during Ramadan.
Where I was staying, there was one man staying next to us. He was a Moslem. We call him Alhaji. The children they were like my friend so we always go there when it's fasting period. We fast. Food on the table. If you fast. With that like play we joke and all of a sudden. Just get used to me. So when it's fasting time. If I'm in a good mood and I don't have games, I fast. But if i don't have games you have to be fit for the game so you have to eat for the game but it's what it is. It's the life and I'm really happy even those things are still part of me.

Odey, 22 has had his ups and downs, in a career that promises so much. While he starred at Zurich, his Genk career didn't get off to a flying start.
He was loaned to the French second division to get good number of games under his belt and the attacker says his sojourn so far in France has been memorable.
"I'll say as a player as a player also I feel let down yunno but I'm not gonna let that one get into my football or my head. The same thing I did I just have to keep doing the same thing regularly consistently yunno and I believe football sometimes you might have a trial time i believe. Everybody has that in life. It's just a matter of time. I'm gonna get back to where I belong I think.

When I don't feel good at times, I watch my old videos to give me more inspiration from myself like I got what it takes. I give myself more confidence that I can do this."

Life of A Footballer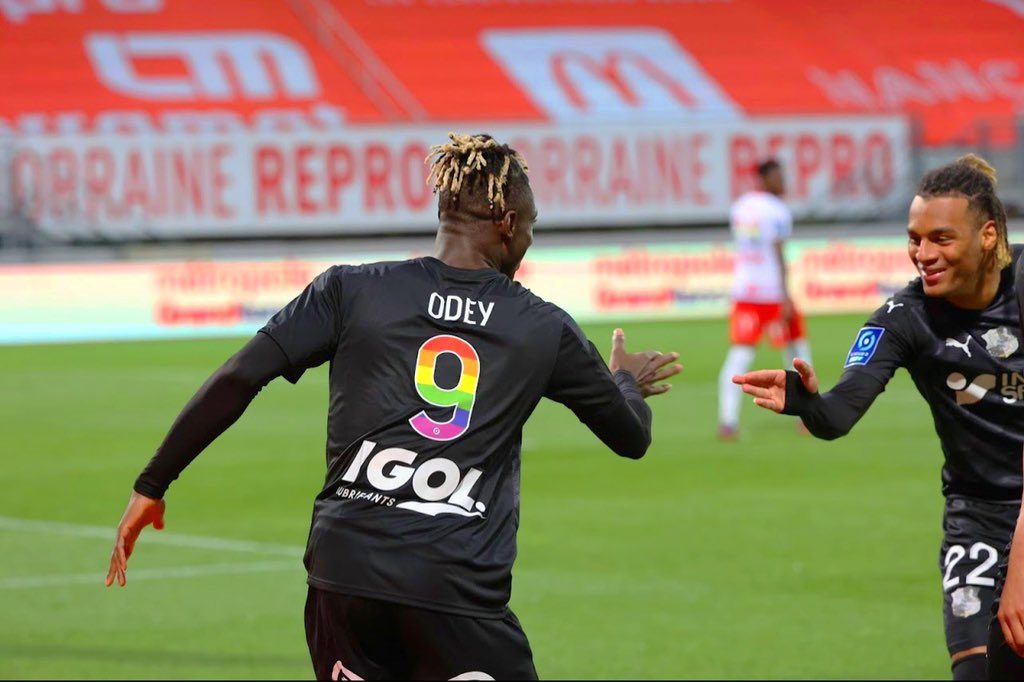 Footballers are superstars, the world agrees, but unlike what so many fans tinker with in their subconscious, they aren't robots. Oddly, definitely, is not.
"In the morning I wake up. First thing I always pray. Even if it's 20 to 30 minutes. I just lay down on the bed first because just waking up alone is like a privilege some people sleep they couldn't wake up the next day. So that's like my first thing. I take my shower. Eat my breakfast. Sometimes I eat my breakfast at the club and get ready for the training and just come home listen to music and relax.

"I go on Instagram but not frequently. I'm a quiet person on Instagram. If we have a double game. I'll train just once in a day.

"People always tell me I look like a party guy but that's just me. That's just my own life because I'm putting on clothes doesn't mean because I'm working for it I have to look good at the same time. Many people will complain you're putting on something and if you don't they will still say what are you using your money to do. You can't satisfy everybody. Whatever they say I don't really go on the comments or whatever. I just live my life and stay away from all those comments."

Odey says he has found happiness in Amiens and it feels good to him. A close city, he describes it as somewhere you can't do anything away from the eyes of the public.
"Amiens is not like a big city like that. I like it more because whatever you do the whole city knows you're doing this one. So if you're doing good. They will know you're doing good. Not like it's a too big place that even a lot of people don't even watch football and I see in this city they are hardworking also and at the same time and I'm staying at the city centre. Whatever I want to get, I just get and come back inside."
Amiens is definitely nothing like Lagos, where the striker cut his teeth.
---
Trending Now
You may also like