---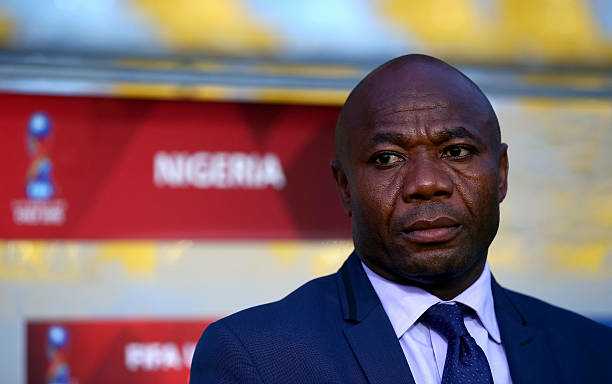 Nigerian ex-international Emmanuel Amuneke says he is not scared of challenges and can coach in the Nigerian leagues but the environment has to be conducive for him to be able to bring his experience to the league.
The former coach of the U17 who has coached in Saudi Arabia, Sudan and Egypt says coaching requires an environment but the Nigerian environment is a complicated one.
"We're not scared of challenges, that's one thing but of course we all are aware of the situation," Amuneke said during an Instagram Live Chat.
"Coaching requires an environment that is conducive, coaches require an environment where people are open minded, they desire to grow, they desire to win. I think what we are seeing in Europe here is not just because of the standard they have, it is because of something they have laid over the years.
"I think even back in Nigeria, if we can set the same standard, why not? Stop in trying to force ex-international whi have led the game to come back to Nigeria, to bring in our experience.
"I think it will be a beautiful one, but of course you would like to work at an environment where it's conducive everything is not money, money is not everything in life.
"Once the environment is conducive, of course you can bring in your experience, you can share your ideas to the next generation."
Amuneke is not shying away from the truth that the Nigerian football scene is very complicated at the leadership level which is hindering the growth of football in the football loving nation.
"We don't need to deceive ourselves we know in Nigeria, it's a very complicated situation in times of people look at themselves in terms of their position.
I'm the boss. So everybody must worship me no, there has to be a division of labor. You are the boss and when you are the boss, the people under on you, they expect you to give them confidence to be able to do their job.
"These are the directions we have to look into to enable our football, to grow, to enable our players to develop." he added.
Amuneke was the assistant to U17 head coach Manu Garba when the team won the FIFA U17 World Cup in 2013 and after Garba's departure, he was promoted to the head coach and won the 2015 FIFA U17 World Cup.
Image via Getty
---
Trending Now
You may also like