---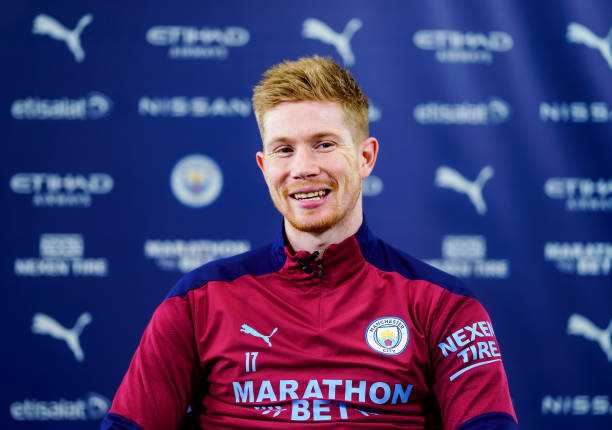 Manchester City midfield maestro Kevin De Bruyne recently put pen to paper to extend his City contract by another two years which will make it run till 2025, by the end of which he would have been at the club for 10 years.
De Bruyne dirched the usual agent and lawyer representatives contract negotiations but instead hired an analytics company to pull together data on the direction City are headed in and how important he would be in their future success.
"Me and my people around me, we just wanted to reflect on how the team is looking forward for the future," De Bruyne told Sky Sports.
"So it was mostly based on how the team was set up for the future, comparing with other teams, based on age, contracts… Then how I was helping the team going forward.
"It was not really comparing all the things money-wise, it was just looking at how the team was set up and what is for me the best decision to make. Not that I really needed any help in that, it's more getting the confirmation of what I already thought. It was a nice analysis to look at."
The Belgian says he is not interested in his week to week statistics as a player and reveals why but says he is pleased with the revelation of the analytics that helped in his decision
"I think sometimes, for me, statistics are a little bit too much," he said. "Especially as a midfield player, you can do so many good things that are not viewed on a stats sheet.
"I know a lot of people are that way, in comparing people, but I don't really care. I did this stuff basically to look at team structure, team set up for the future.
"It's part of life now. It's way different to 10, 15 years ago when everything was just viewed by the eye and everybody did the eye test and that was it, 'he played good, he played not good' and that was it."
He has been instrumental to City's success this season. City are three points away from being English champions and could wrap it up against his former club Chelsea today and also have a Champions League final against Chelsea.
Image via Getty
---
Trending Now
You may also like