---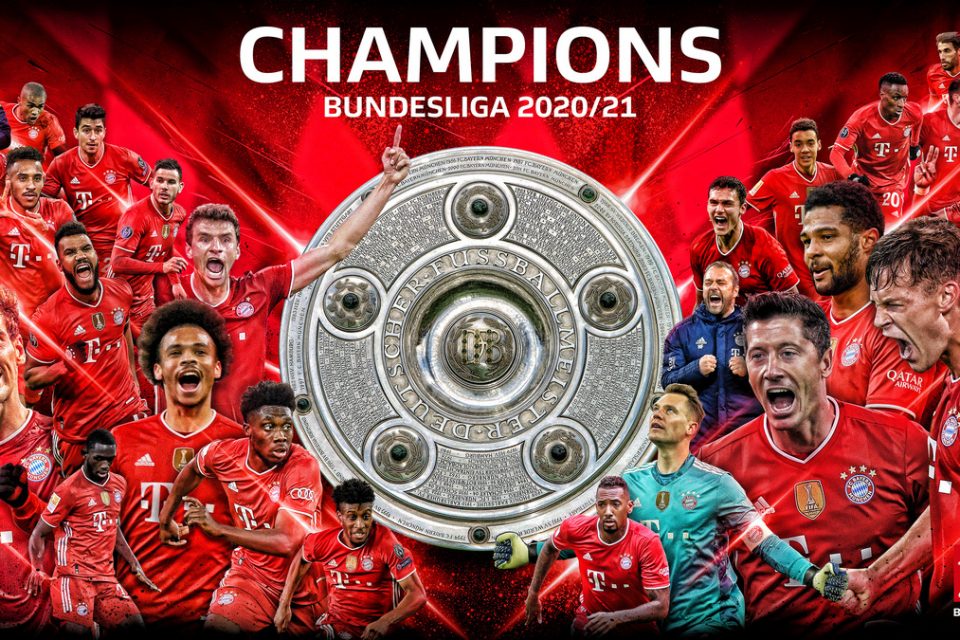 FC Bayern Munich have won the Bundesliga title for the ninth consecutive time after Borussia Dortmund beat second placed RB Leipzig 3-2 with Bayern to play Borussia Monchengladbach later today.
It is Bayern Munich's 30th Bundesliga title excluding the German Football Championship the team won in 1932 and have won more Bundesliga titles (30) than other teams combined (27).
Jupp Heynckes started the streak in the 2012/13 season. Pep Guardiola won three, Carlo Ancelotti won one and left mid season through the second season for Jupp Heynckes to complete it. Niko Kovac won the 2018/19 but was sacked midway through his second season for Hansi Flick to complete, and the same man Flick has made it 9!
Bayern Munich also won 5 DFB Pokal, 5 DFB Super Cup, 2 Champions League and 2 Club World Cup during the streak.
Head coach Hansi Flick will step down at the end of the season and current RB Leipzig manager Julian Nagelsmann will take over from next season.
Image via Twitter @Bundesliga_EN
---
Trending Now
You may also like