---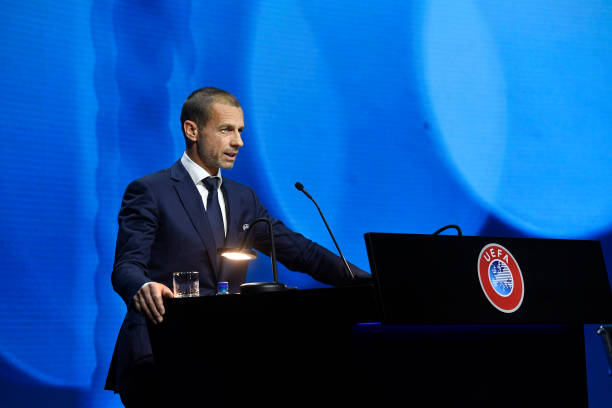 UEFA President Aleksandar Ceferin has hit out at player and manager critics of the newly proposed Champions League format and is willing to consider leaving the Champions League the way it is if they also "adapt" their wages to it.
UEFA proposed the new Champions League format last week amid the drama of a breakaway European Super League. It'd see an increase in the number of particiapting teams from 32 to 36 and the group stages in a league format.
The proposal was welcomed with criticisms from players and managers. Manchester City midfielder Ilkay Gündogan called it the lesser of the two evils, in comparison to the European Super League.
Pep Guardiola labelled it "choosing quantity over quality" while Klopp is also not a fan due to the burden on schedules, but Ceferin is having none of it.
"Some coaches and players said too many matches," Ceferin told the Mail on Sunday, as per Football365
"There can always be less matches but also the salaries of the players and coaches have to adapt. You cannot generate less and earn more all the time.
"I read some people saying: 'We don't want more matches.' I'm fine with that, really, I am. If the Champions League stays as it is, it will still be the best competition in the world.
"Our reforms came about because clubs need help responding to the financial crisis. We can carry on as we are but clubs will go out of business. And who does that hurt most? Their fans.
"So, while I understand what some people are saying, I'd ask them, 'What is your solution?' We believe the reforms we are making have advantages for everyone.
"But we have been clear they are not fully set in stone so, if those people have better ideas that safeguard the future of football as well as ours, I will listen."
The new format issue to be implemented in the 2024/25 season and is open to alternative ideas and modification before implementation.
Image via Getty
---
Trending Now
You may also like