---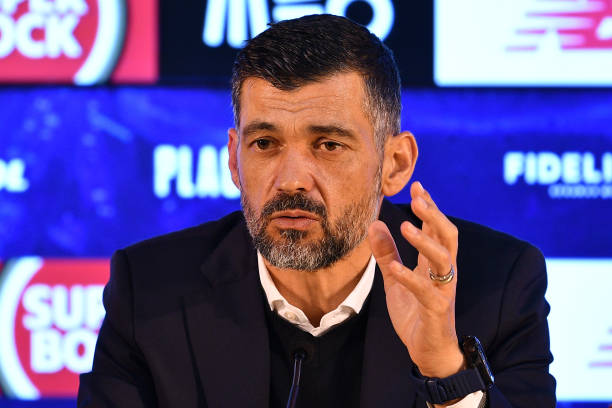 Porto will go into tomorrow's game against Chelsea with a 2-0 disadvantage and should they have any chance of progressing, they have to beat Chelsea at least by the same scoreline and win the resulting extra minutes or shootout.
Sérgio Conceição is confident his team can get the job done as he believes if Chelsea can do a 2-0, they can also do it against them as it is their spirit to be confident and believe.
"This is an important part of the season, we are fighting. We have some very demanding matches ahead of us," he said
"We need to be cohesive and compact. We also need to score and not suffer, that has to be our match strategy."
He says his team will approach the game with 90 minutes of Porto way which is the club's spirit of not giving it up until the last minute and that is their DNA.
"We are confident, we know it is a difficult opponent and obstacle but we are here to respond. There are always 90 minutes in the Porto way. The feeling of representing this club, its DNA, is always brought onto the field. We have to see what we can do and explore it, nothing else.
"There are moments throughout the season that can be used as an example. Belief, of overcoming ourselves, that comes from the work we do here."
Chelsea spent heavily in the summer and it has been quite a point to talk about from their opponents. Conceição talked about the cost of the Chelsea team but says it's not a factor in the match.
"In some cases, they have players that cost three times more than our players. Some of their team cost more than our whole team combined. Some things don't matter in matches… finances and stats. We did better in stats in the last match but we were beaten."
---
Trending Now
You may also like