---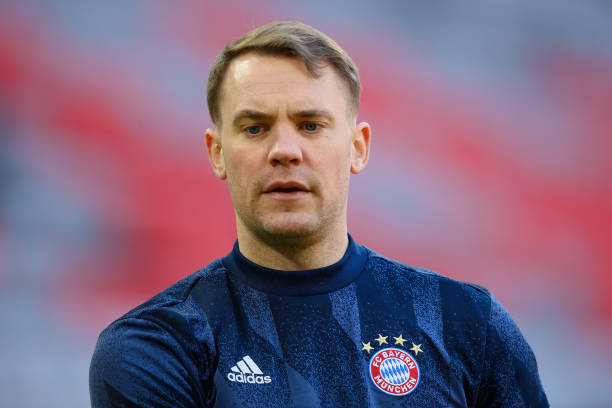 Bayern Munich goalkeeper Manuel Neuer says he's aware of the defensive problems of PSG that his team can take advantage of in the quarter final second leg tie.
PSG won the first leg at the Allianz Arena and set up a very interesting second leg tie and Neuer has said what how his team can hurt their opponents in Paris.
"We need to stay calm in our heads, but have fire in our heart," he said ahead of the match. "We want to approach the game the right way, with motivation, a good attitude of course, and the stability you need against such quick players.
"We'll need to keep our cool, play attacking football and put them under pressure. They have problems at the back. If we create as many chances as we did in Munich, then we can do it."
Bayern Munich took 31 shots on goal in the first leg but failed to put them right. Manager Hansi Flick rued missed chances and want his team to take their chances in Paris.
"We still have one game to go, and we're going to give our all," Flick said. "Our goal is still to reach the semi-final. Hopefully we'll make those chances again, and take them."
Image – Matthias Hangst/Getty Images
---
Trending Now
You may also like