---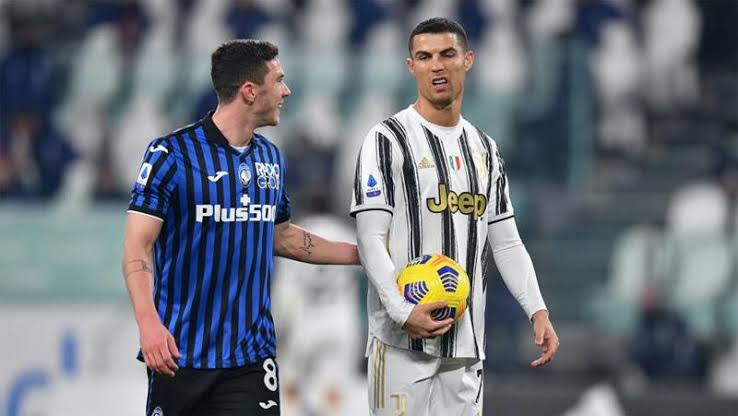 Atalanta defender Robin Gosen has said the incident between him and Cristiano Ronaldo we he asked for his shirt and got snubbed made him feel ashamed and small.
In his own words from his biography, Dreams Are Worthwhile, he recounted walking up to Ronaldo after a Serie A match to ask for his shirt to fulfill a dream but got snubbed and felt embarrassed afterwards.
"After the game against Juventus, I tried to fulfil my dream of having Ronaldo jersey," the German international full-back wrote, via Goal.
"After the final whistle, I went to him, having not even gone public to celebrate but Ronaldo did not accept. I asked, 'Cristiano, can I have your shirt?' He didn't even look at me, he just said, 'No!'
"I was completely blushed and ashamed. I went away and felt small. You know that moment when something embarrassing happens and you look around to see if anyone noticed it? That's what I felt and tried to hide it."
Both teams are on course to qualify for next season's Champions League after both were eliminated in the round of 16 this season. Juventus were eliminated by Porto and Atalanta by Ronaldo's former team Real Madrid.
Cover image – Getty
---
Trending Now
You may also like