---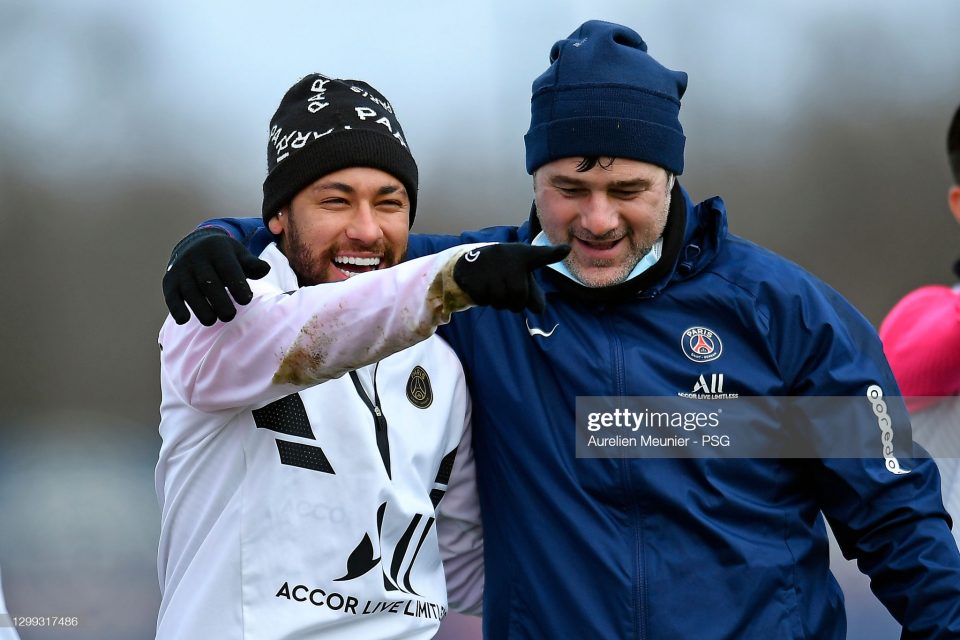 Paris Saint-Germain manager Mauricio Pochettino went in-depth on the importance of Neymar possibly soon signing a new contract extension agreement with the club.
Neymar is still yet to come to terms on an extension deal with PSG. The Brazilian will become a free agent next year, so PSG has been in the rumor mill with aspiring to extend the forward's current stay at the club.
Pochettino is still waiting on Neymar's final decision regarding his ongoing contract situation, whether he plans to stay at PSG or leave after four seasons with the club. Still, the Argentine manager sees just how important it would be for Neymar to sign off on such a contract.
Pochettino provided his thoughts to Telefoot on Neymar's ongoing contract dilemma.
"Of course, it's an important message for us, for his teammates and for the fans," Pochettino said. "It shows his love and commitment to the club, it's something very important."
No timetable has been set regarding the contract talks between the two sides, so this could very well extend deep into the upcoming summer transfer window.
© PSG Talk
---
Trending Now
You may also like