---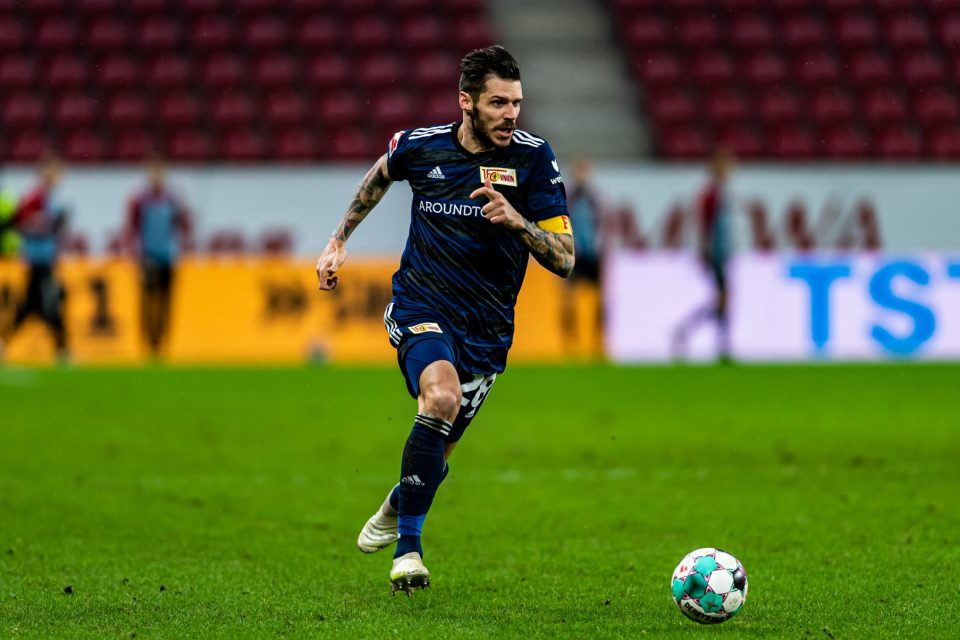 Footballers have become one of the biggest promoters and marketers of tattoo arts in recent times. Many have their arms and other parts of the body covered in ink with different tattoos that convey different meanings.
For Union Berlin captain, Christopher Trimmel, he is not only covered in ink, it is a profession off the football field for him and at 34 it is what he wants to settle down to do after retiring from football.
"The art has always been a hobby. I've always liked to draw and to paint. I wanted to study art at some point as well," he told Bundesliga how he got the passion turned profession in an interview made available to OmaSports.
"I had my first tattoo done 15 years ago by a friend of mine. He suggested I start drawing with him, something I ended up doing. He saw a lot of talent in me. That's how I got into tattooing, step by step.
"I started in Vienna [Austria]. I was at his studio a lot. I watched, learned, designed and tattooed. Now, in Berlin, I've been a freelance tattoo artist for the past two years. That's how it started."
He spends three days in a week on his tattooing and design work before the coronavirus pandemic came and the dance was too high and he had to adhere to hygiene protocols.
Trimmel is covered in ink, all of which he didn't do himself but was done on him by a good friend; "I haven't had anything done personally on my body. It's all been done by a really good friend of mine" he said.
On if he's done adding ink to his body he said: "If it's complete, we'll see. At the moment, yes, however, in the art industry, it's never over. It would be over when there's no more space on the body to tattoo!"
Few footballers have their backs covered with the lion art, most notably Zlatan Ibrahimovic and Memphis Depay. Trimmel says he's fascinated by Ibrahimovic's because it is top class art.
"There are a lot of interesting tattoos. I check them out but the one that stands out are, for example, Ibrahimovic's back interests me a lot because I follow his tattoo artist on social media. That is top-class art." he said.
After Union Berlin gained promotion to the Bundesliga, the 34year old offered to give Union fans promotion tattoos as a show of gratitude, he received many applications and resulted in a raffle to select five.
"There were very, very many! What I did was I set five tattoos up for a raffle. There was a winner. I've already given him one," he said. "There were so many applications.
At the moment, I think I have given 40 or 50 fans tattoos. It's a special story so, afterwards, we talked about the promotion; about that moment. A lot of them were in the stands. That's why it was so fun."
On if he would repeat the offer if Union make European spot, he said no because he already knows so many of them who get their body art done at his shop.
"At the moment, I have no time. Usually, like I said, I can only work Monday and Tuesday. I don't push the people away but they do need to be patient." he concluded.
Trimmel has assisted his teammates seven times from set piece positions this season and he scored his first Bundesliga goal on match day 25 in 2-1 over Cologne. He assisted 11 goals last season and hopes to surpass that number this season.
Cover image from Bundesliga.
---
Trending Now
You may also like