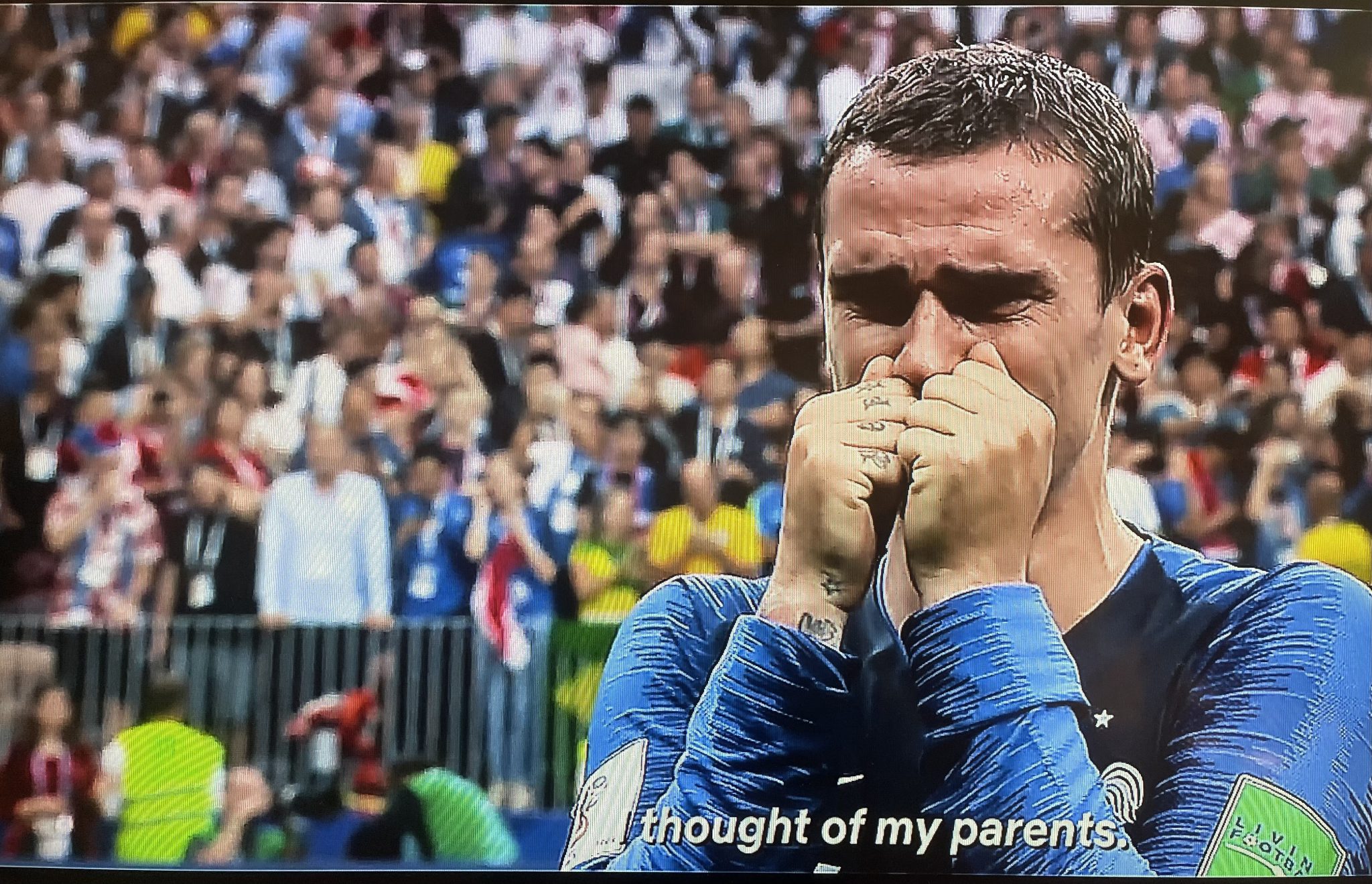 By- Oma Akatugba
When France emerged champions exactly 20 years since their last success at the mundial, it was a moment that sprouted stories.
Several players narrated their paths in life and the difficulties of becoming world champions. It was a story of fulfilment laced with sacrifice and struggles, but the end justified the means.
One of the catalysts of that victory in Russia was Barcelona attacker, Antoine Griezmann. He played a very important role in the triumph of the French but it wasn't without its emotions.
After the blast of the final whistle, the pages of Griezmann's life opened before his eyes again. He remembered it all.

"We were ecstatic, it was incredible, " he narrated in a Netflix documentary.
"I thought of my parents. My parents who let me go at so young an age.
"The coaches, or parents of my teammates when I was 14 who told my dad he was mad for letting me go so far away like that.
"My mother; when things got hard, I remembered taking baths. I'd be in the bath tub and she'd come in so we could chat without talking about football.
"With my dad it was all about football but mom and I talked about how it was, how I was doing at school and how my private life was going.
"My brother and sister, I see them rarely, so it was like "Hell, we made it." We made it and there's nothing better, I think."
The former Atletico Madrid star wanted to keep his baby off the rains, but his wife insisted. The French reigned and it was worthwhile. While it was a rain of joy for France, it rained despair on the litany of Thomases who doubted them.
"Mia, my baby, she was crying because the crowd frightened her. I didn't want to take her on the pitch, it was raining, she was going to get wet but my wife insisted.
"The Cup was extra shiny because it was wet. The rain as some of the players pointed out was falling on everybody who wanted to see us lose. We were enjoying our thing."

Must See
Nemo enim ipsam voluptatem quia voluptas sit aspernatur aut odit aut fugit, sed quia...

Temporibus autem quibusdam et aut officiis debitis aut rerum necessitatibus saepe eveniet ut et...