---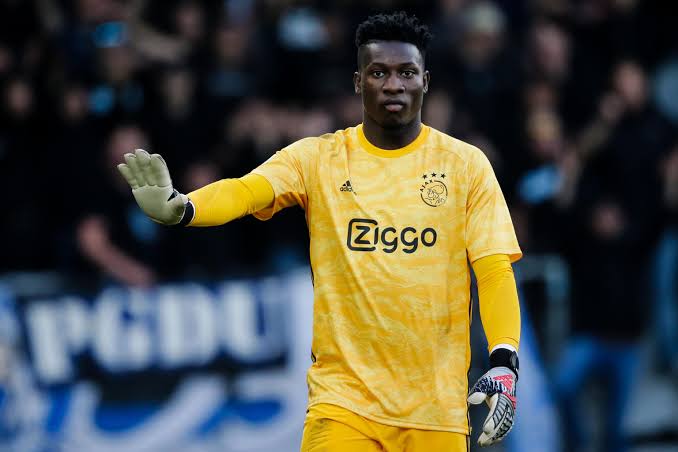 Ajax and Cameroon goalkeeper Andre Onana has described the one year ban imposed on him by UEFA for doping as "excessive" and "disproportionate" and would appeal it at CAS.
"Hello everyone. I wanted to inform you that the UEFA Appeals Body has imposed a 12-month ban on me, with immediate effect, for having tested positive in an anti-doping control, carried out in October 2020," Onana said in a statement on social media.
"I just want to clarify that everything was the result of a human mistake. I mistook a medicine containing a substance banned by WADA for a simple aspirin. The medicine was prescribed to my girlfriend and I mistakenly took it for an aspirin because the packaging was almost identical, which I greatly regret.
"I have to say that I respect the UEFA Appeals Body, but I do not share their decision in this case. I consider it excessive and disproportionate as it has been acknowledged by UEFA that it was an unintentional mistake. Everyone knows that I lead a very healthy life, and since I started my sporting career, I have always been strongly against any use of doping and I condemn any unsportsmanlike conduct.
"I am 24 years old and during the last few seasons I have been lucky enough to play almost every minute, both for Ajax and for my national team, being named the best goalkeeper in Holland for the last four years and in Africa for the last three years. I want to say that I have no need to resort to doping to further enhance my sporting career.
"I will appeal the decision before the Court of Arbitration for Sport (CAS) to prove my innocence and clear my name. I hope to be back on the pitch soon to do what I love and help my teammates. I would like to thank Ajax and the Cameroon national team for their support and confidence in me."
If he fails in his appeal and the ban is upheld, Onana would miss the rest of the season and half of next season. He would also miss the 2021 AFCON in his native Cameroon.
---
Trending Now
You may also like