---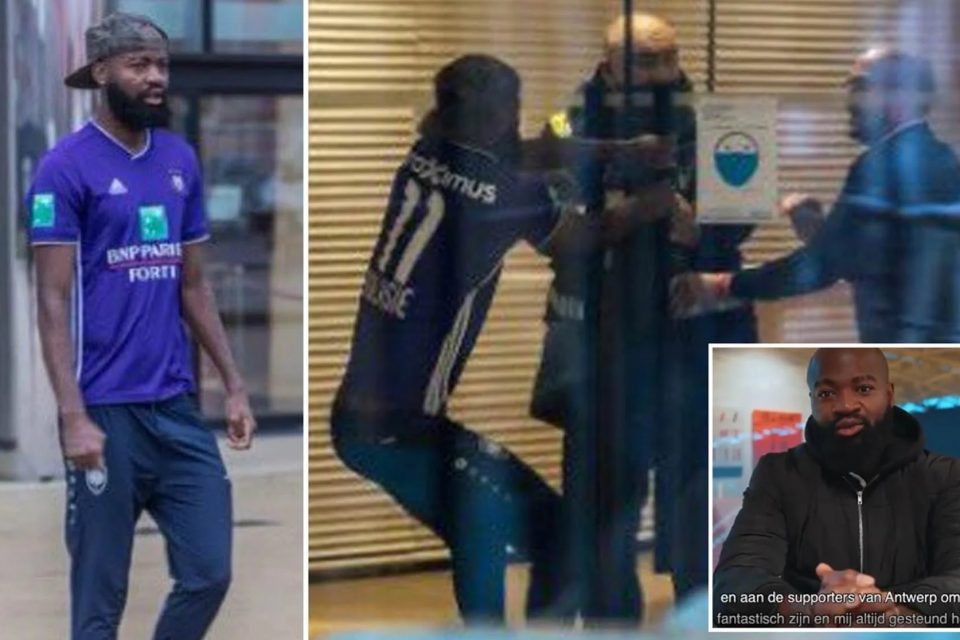 Cameroon and Antwerp forward Didier Lamkel Ze turned up at Antwerp training with the club's fiercest rival Anderlecht jersey in an attempt to force a move.
Lamkel Ze has been linked with a move to Greek club Panathinaikos to reunite with former Antwerp boss Laszlo Boloni and wants to force a move.
He turned up at training with an Anderlecht jersey that has the name of Yanick Bolasie at the back and was denied entry by the security.
He has now apologised in a video posted on the club's Twitter account.
"I sincerely apologise to the club and the Antwerp supporters because they are magnificent and wonderful fans who have always supported me," he said.
"If I reacted like that, it is because my head was elsewhere with the transfer, it wasn't easy for me. I'm so sorry for my actions.
"I won't forget how my teammates and the technical staff have supported me in the dressing room since my arrival here.
"I'm ready for the club if the new coach needs me. I hope to be in front of the supporters very soon on the pitch."
He joined Antwerp in 2018 and has featured only five times this season and contributed only one assist.
---
Trending Now
You may also like