---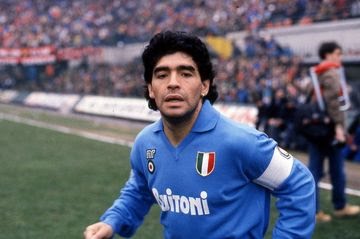 The San Isidro's Prosecutor has claimed Diego Armando Maradona didn't receive the right treatment: 'He did not take any medication for his heart disease.'

Maradona died from a cardiac arrest aged 60 on November 25.

While lawyers are trying to figure out who has the right to be assigned his hidden treasures, an investigation is ongoing to understand whether doctors who cured Maradona have any responsibility in his death.

The first results of the investigations have been made public today, reports La Repubblica.

"No one took care of the patient, we are in the presence of guilty behaviour of doctors in a case of serious neglect," The San Isidro's Prosecutor claimed.

"The patient was not monitored, was not under continuous medical supervision as his condition would have required. He did not take any medication for his heart disease.

"Without any doubt, his doctor was Dr. Leopoldo Luque. He coordinated such a deficient home care which was totally unorganized. The patient confided in him blindly."

Luque is described as a "guy who doted on the champion and wanted to go down in history as the doctor who saved Maradona."

According to La Repubblica, investigators believe Luque was part of the team that performed Maradona's brained surgery 20 days before his death but he didn't perform it in first person.

Maradona was defined as a 'difficult patient' but the Prosecutor insists he "had to be treated according to practice, even against his will."

Source – Football Italia
---
Trending Now
You may also like