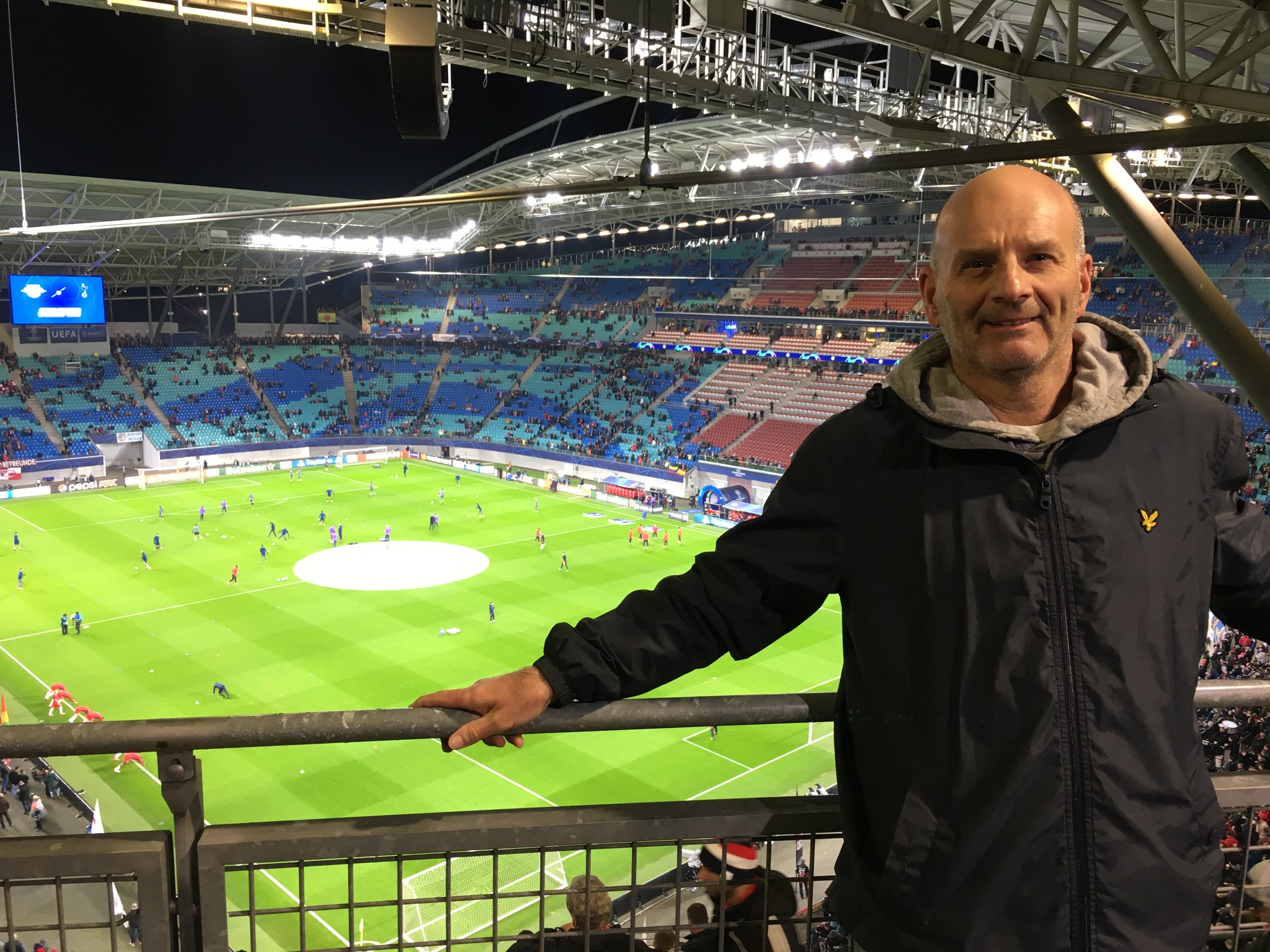 – Oma Akatugba.
In my life and time as a sports journalist, every new day and everything is a story, from the referee's whistle to kicking of the ball, the shout and scream of the fans, there are a thousand stories to tell. In my last UEFA Champions League match coverage before the global pandemic COVID-19 halted all sporting activities, I was retiring to my hotel in the city of Leipzig after the pre-match conference and team training when I met Bernie at the lobby, I intuitively knew from his accent and inability to speak German that he's a tourist, and from his words I got to know he's a Tottenham fan who had travelled in for the RB Leipzig vs Tottenham second leg match.
It presented me with an opportunity to listen to a fan's perspective of the club, I had earlier pressed Jose Mourinho who spoke from a manager's perspective at the pre-match conference.
220 miles to London from his residence in Salford which is 20minutes from Old Trafford in Manchester is like a jogging distance for Bernie Monksfield, a 56year old, father of two, Tottenham Hotspur fan. He travels to London to watch the club he has been supporting since a teen each time they play at home and has been a season ticket holder for 39years.
He has been everywhere supporting Tottenham including Madrid, where he has been to three times and despite the difficulties of hotel costs skyrocketing and flight tickets, he shared tips on how he minimises travel and accommodation constraints by simply booking months ahead before finals, and he could cancel without costing a penny immediately his club is out of the competition or if they don't make it to the finals. He has even booked for the Champions League Final in Istanbul, Turkey this year already. This is what he does to avoid skyrocketing prices that comes booking at the last minutes.
In the last few years and since Tottenham started playing in the UEFA Champions League, he has been to Russia, Azerbaijan when Spurs played FK Qarabag in Baku, a city he described as difficult to get into as there is no direct flight from Manchester, except from Heathrow in London which is about five and a half hours to Baku. From Manchester, he went through Istanbul, and from Istanbul to Baku. He has also been to Serbia when Tottenham played Partizan Belgrade, he took the route Manchester to Munich and then Munich to Belgrade. Also on the list of his difficult sojourn is Norway, where Tottenham played Tromse, he travelled, Manchester to Copenhagen to Oslo and to Tromse, it was a long journey but he enjoyed it. The match away at Olympiacos was one he described as annoying, a match they surrendered a two-nil lead to draw 2-2, but proceeded after coming from two goals down at Tottenham to win 4-2. He missed the miraculous night in Amsterdam because of his second daughter's 18th birthday. The match was the only match away from home that he missed that season and it was the best one but his daughter comes first on that occasion.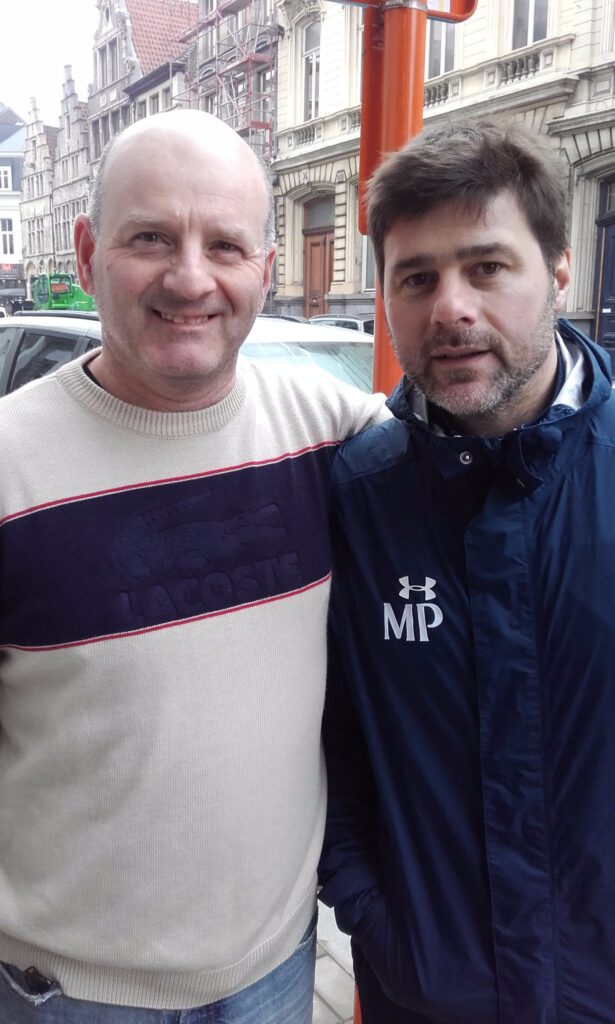 Over the years, Tottenham to him has had some really bad players, a situation he blames on the owner, Joe Lewis and chairman, Daniel Levy, who he believes are not interested in the club, but are just interested in the money, they buy cheap players, set up a cheap team that would sometimes play 25 times away from home and win just once.
Mourinho's appointment that came with happiness for most of the fans was short-lived as most are now disappointed. "The condition grows worse daily, in the last three weeks, we've literally given up the Champions League spot because we're now eighth, we've been knocked out of the FA Cup last week by Norwich who are bottom of the Premier League and now we'd get knocked out of the Champions League tomorrow night." Bernie predicted a three-nil loss for Tottenham against RB Leipzig, he was right after all, Tottenham were defeated by the same scoreline.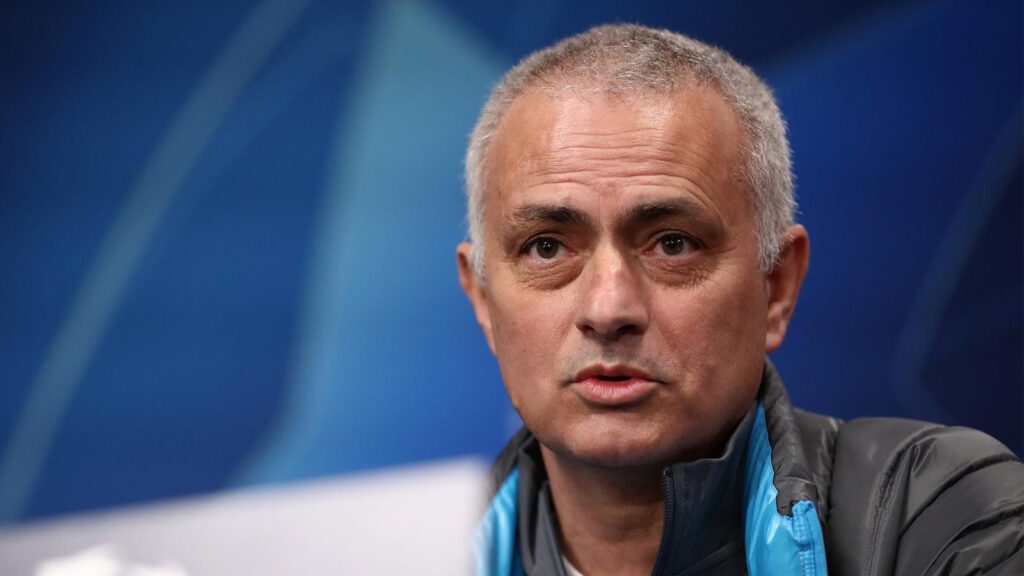 Mourinho in Bernie's view is a manager nobody likes his tactics and nobody understands his tactics; "Spurs have always had forward moving players, now the tactics is you have to sit back, let the other side have the ball wherever they want the ball, whatever they wanna do let them do, sit sit sit and the philosophy over the years of Mourinho has always been to put the defence first. Chelsea weren't conceding goals when he was there, but in the 24 games of Mourinho as manager we've conceded 37 goals, they can't keep a clean sheet, they can't."
Continuing in this poor run of form he thinks won't get Mourinho a sack because Daniel Levy is a really proud man, and would keep him there just so he wouldn't be proven wrong. Massimiliano Allegri who is still out of job since leaving Juventus is who Bernie believes was the main man that was available at the time and should have been employed instead of Mourinho.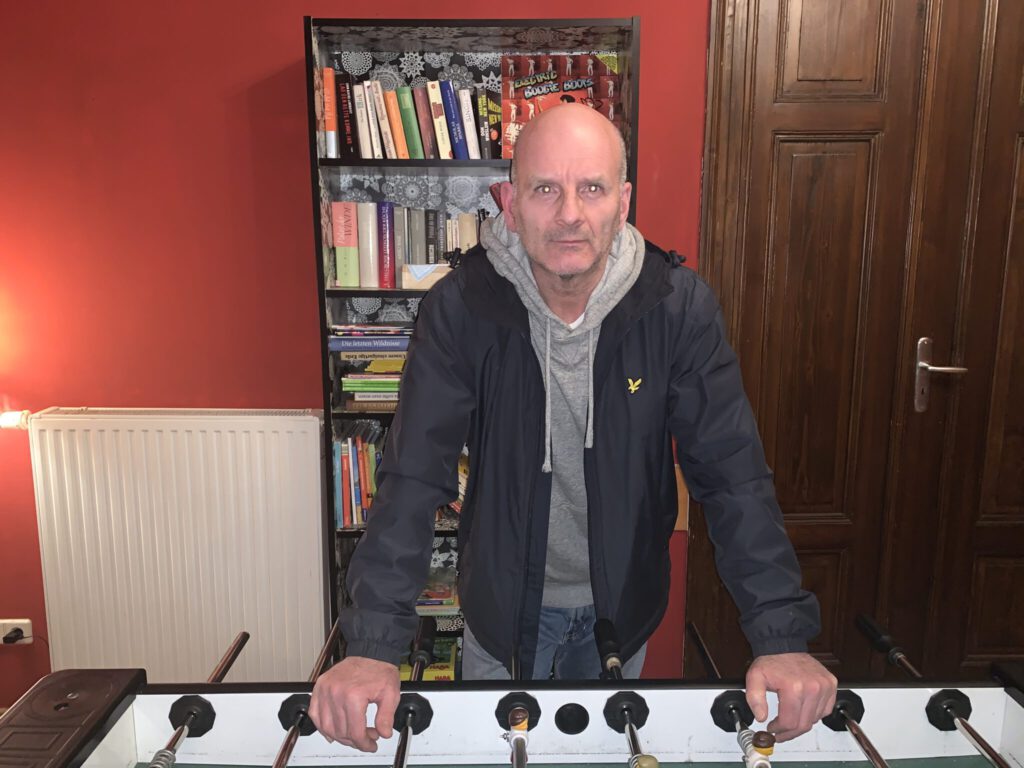 While he acknowledges Kane and Son as Tottenham's best players and injury to the two is devastating to the club, the fault of whose are not on Mourinho but on Daniel Levy for poor management decisions, he praised Liverpool's squad depth and wishes Tottenham does the same; "Salah is out for the season, they have Mane, Mane is out for the season, they have Firmino, Firmino is also out for the season, they have Origi, they have, they have, they have! We have two players out and now we have no one to score goals. Three seasons now, Kane has been out for three weeks or more because of an injury, no one has thought of buying another player."
He agrees and is not bothered with letting Christian Eriksen leave the club because he's not been doing anything for two or three seasons now, he runs and runs and then he's scared to tackle; "I think in world football he's the only player who's scared to make a tackle." He at the moment thinks that the team is being held together by two people, Lucas Moura and Giovanni Lo Celso and an injury to the two could spell further calamities.
He further questioned Daniel Levy's management skills on players who should not have been bought or given a new contract; "You paid 25million for Aurier, he can't defend. Last year they gave Ben Davies a new five year contract, it's rubbish, why are you giving these guys a new contract, now you can't get rid of them for another four years and even if he isn't playing, he can just sit there. They laid 41million for Sanchez from Ajax, he's not good enough, Eric Dier not good enough."
His opinion on whether Mourinho can turn things around for Tottenham and win trophies was "Not playing the way we're playing by defending." He further responded when asked if signing a few good players can change things, he stated having huge funds as a problem of Jose Mourinho, and the same could be said of Pep Guardiola who he said no one knows if he's a good manager or not because every club he goes he's always got some 200million to spend and it makes it difficult to tell whether he's good or not. He doesn't agree he's a genius because even he would win trophies if he's given 200million to spend at Barcelona, Bayern Munich and Manchester City; "I could manage Barcelona, Bayern Munich, Manchester City and be given 200million and win trophies, I could do that."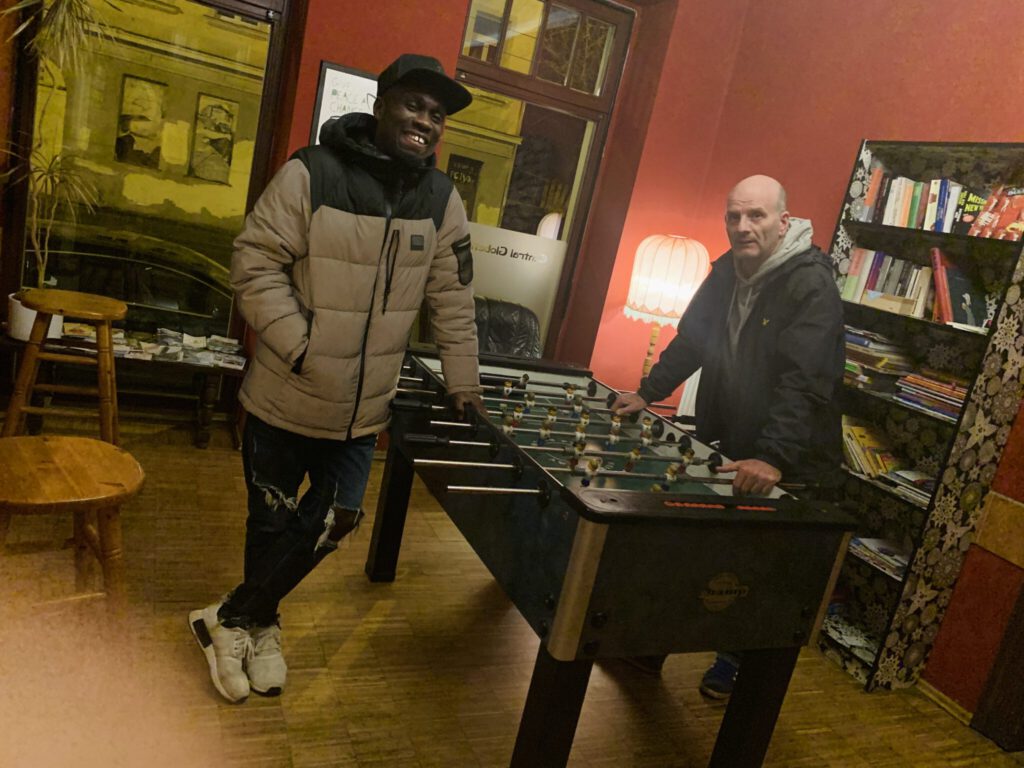 He doesn't really agree with being a special one because Mourinho was managing in Portugal at a time when there were only two teams, Porto and Benfica, anyone could have won there. It's like managing in Scotland if it's not Celtic, it's Rangers. He further described Mourinho by saying "give him millions, he wins trophies, he doesn't get given millions, he gets sacked." which was evident in his spells at Chelsea, Inter, Real Madrid and Manchester United. He knew Mourinho would get the sack at Manchester United as most of his coworkers are Manchester United fans and they said it was only a matter of time before he gets sacked because he sent them down the spiral, same thing he's doing at Spurs now.
He waved the question of who in his opinion is a good manager, Klopp, Mourinho or Guardiola? He instead talked about Pochettino; "You see I wasn't bothered about Pochettino going as well because he lost it, at the beginning, he was good, everything was good, you know in that final season at White Hart Lane before it got knocked down, in 20 games we won 18 and drew two and it was the best season we ever had and then we went to Wembley where we played some bad football. Now at this new stadium, anyone is coming to this ground and winning, Bayern won here scoring seven goals. So he had to go."
He expressed disappointment at losing matches against teams they should have beaten, one of which is Premier League bottom placed Norwich City, a team Tottenham have played thrice this year, twice in the premier league and once in the FA Cup and have been better than Tottenham in all 3 games yet they're bottom of the league. Spurs this month have got Manchester United at home and Sheffield United away, two teams vying with them for European places, not forgetting they've just played teams in the European places, Wolves and Chelsea and they lost both of them, that in his opinion means they can't make the champions league, and he thinks they'd struggle to make the Europa places as well.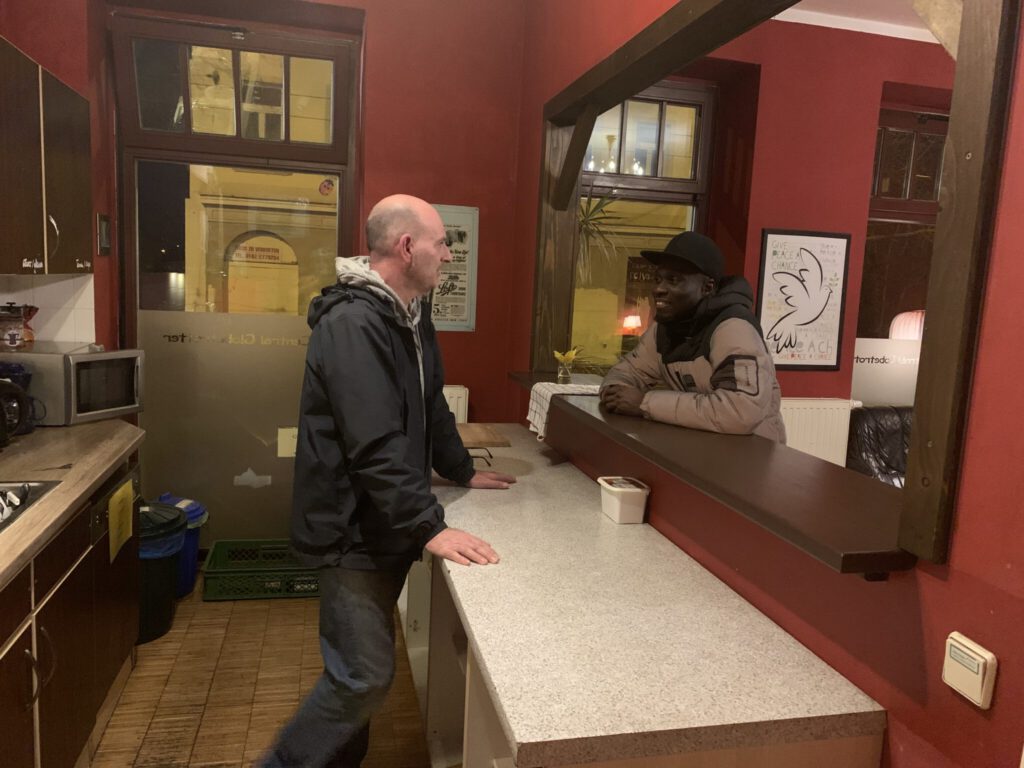 While he agrees Mourinho inherited a team in crisis, he says Mourinho in his little time his own share of the blame. "When Mourinho came we were 14th, even though he got us to 5th and we're now down to 8th, that's still 6 places higher than when he came so he'd say this is what I've done but let's look at the facts here, Tottenham are as high as they are because other teams in the premier league are shit, Arsenal are still below us, teams like Wolves and Sheffield United are above us, Leicester are third, not because Leicester are a great team but because everyone else is shit, no one's good that's why Liverpool are 25pts ahead."
He has been to some of the best stadiums around the world, Allianz Arena, Santiago Bernabeu, Camp Nou amongst others. He sees Bernabeu as the biggest and Tottenham's new stadium as the best ground he's been to maybe because it's new. He expressed disappointment in Camp Nou, the home of FC Barcelona; "I'm disappointed with the Camp Nou because it is opened to a lot of things, the sun, the rain. On TV you see the chairs, the red, the blue but when you get there, they're faded, all faded because of the sun, looking on the TV it looks fabulous but inside, it's not as good as that." He has been to Paris but not to Parc de Princes because Tottenham have not been drawn against PSG.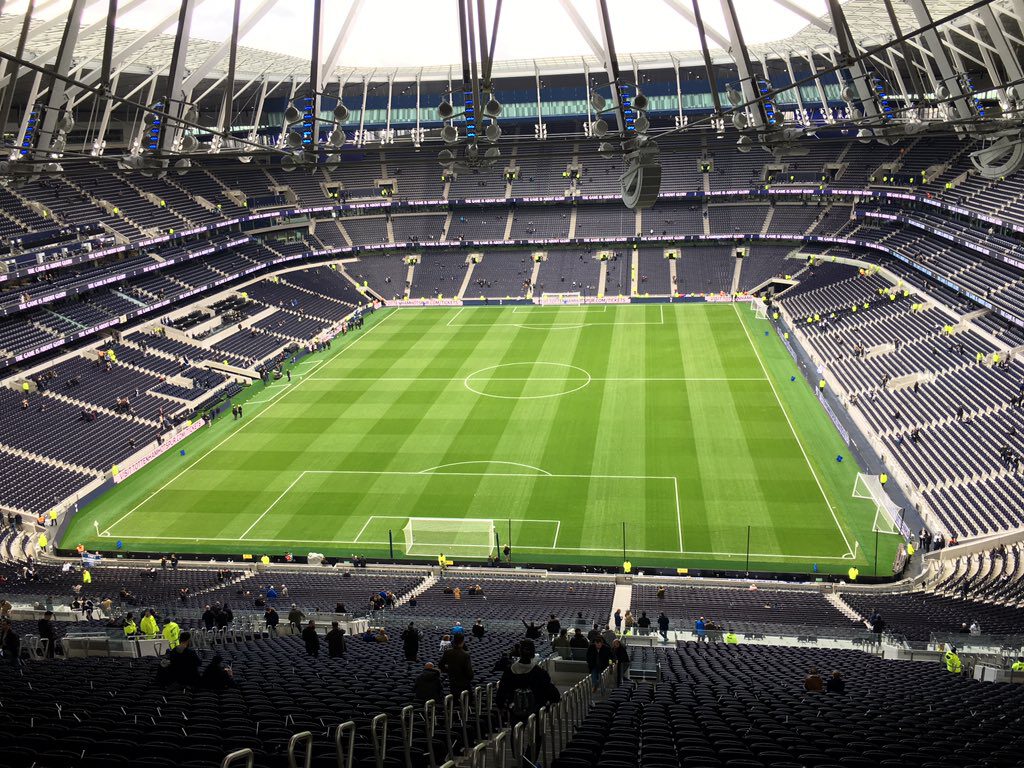 It's a big problem going to Tottenham for home games because it is four hours to his house so sometimes when it's not a big game he catches up on TV. It's difficult watching home games during midweek because of work but because the trip sometimes is more important than the match, he takes time off work to travel for away Champions League games. His season ticket costs £880 and is the second cheapest, with some as high as £3,000 depending on the stand. He could have an away season ticket but he doesn't because it's too much money. For all he's done and given in support of the club, the club does nothing to recognise people like him, he's got not even a card nor a message nor an email saying thank you in return. Nothing, nothing at all.
He works for a driving company now and doesn't make more money anymore so he just gives himself a decent life, this is helped by his daughters having their own jobs and he doesn't have to finance them anymore. He planned his life slightly differently from the way it's turning out now. He's learning Spanish because when he retires, he wants to live in the sun and not in the freezing cold. The idea of writing a book about his journeys as a passionate football fan has not crossed his mind but he shares his travel experience on Twitter, via his handle @BernieSandra41, a username coined from his name, his girlfriend's name and numbers.

Must See
Nemo enim ipsam voluptatem quia voluptas sit aspernatur aut odit aut fugit, sed quia...

Temporibus autem quibusdam et aut officiis debitis aut rerum necessitatibus saepe eveniet ut et...