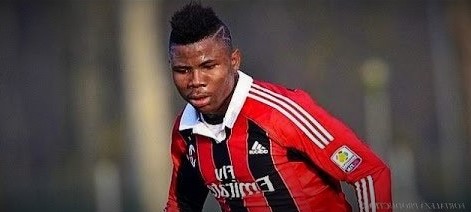 By- Oma Akatugba
"At 4pm everywhere was already dark and that was really strange to me. I asked myself, 'what is going on here?' It was exciting but strange at the same time. It was very cold. I was cold but I didn't care because my dream had come true," Henty Ezekiel said about the moment he saw his dream come to reality right before his eyes.
From the thicks and troubles of Nigeria, travelling abroad to begin a professional career in football was joyful, but there was the bitter edge, that clutched on to pain.
The beginning felt like an eclipse, nothing ever seen, yet not obscene. It was a moment he discovered he's far away from home and has to give the opportunity his best shot, as it may come just once.
"In 2010, when I lost my dad. I got called up to a team called flying sports academy. I was 16 years old. I lost my dad in April and I got called up in May and in November I travelled to Europe. It was so fast," he narrated to Omasport.
"Flying sports academy was a team owned by some Italian agents and it was really strong then. They took at least 12 players to Italy in a year. They take players in the summer and winter breaks. They go to Nigeria for trials.
"They have an academy and when the time comes for trials, they organize an open trial. So many players came from across the country. Akwa Ibom, Calabar, Kano, Abuja and Lagos. I was in this team, I played till November and I travelled because I did well when I joined the team. I got to US Triestina in Venice, Italy in 2010.
"It was a good team and was in the Serie B. I was really excited about getting to Europe for the first time. The weather was different. I could remember my first training. At 4pm everywhere was already dark and that was really strange to me. I was like, what is going on here. It was exciting but strange at the same time. It was very cold. I was cold but I didn't care because my dream had come true."
"I did pretty well in training and after a few days. My agent called me and informed me the club was really happy. I couldn`t wait to go home and tell my family because after you have done well on trials, you go back to Nigeria to process your papers. When we got home, I was so happy. This was in 2010."
With a dream held at its scruff, and a great and perhaps, different life ahead, expectations became rife and possibilities were endless, until what looked like a delay sprang up out of the blues.
"I was thinking my trials went well and I will go back soon but I didn't know that soon was going to be a long journey," Henty said.
"This is where it gets even more interesting. When I got back to Nigeria. The team Triestina went bankrupt while I was in Nigeria and that chapter closed. I had to start all over again.
"I began training again with Flying Sports Academy and then another opportunity came but I had to take part again in another open trial because this was a different team entirely.
"This time it was AC Milan. There were so many players. I was facing a lot of challenges because I became a major focus being that I had travelled before, a lot of people, even the Nigerian guys in charge became like a stumbling block. I do not want to speak bad about anyone but those who were supposed to support me became envious and jealous of me.
"It was so tough for me because my dad had died and we didn't have money. My mum sold all her clothes because my sister was at university then. My mum sent all the money she got from the sale of her clothes to my sister. I had to improvise. I was living in Okoko then but I had to move to Festac so I could be near the training ground as we were training in Festac.
The fear of the uncertain and not suffering a double dose of pain let Henty do things he wouldn't veer into on a normal basis. Feeling the breakthrough come so close and disappearing again before his eyes was an extreme sport, a pill to bitter to swallow.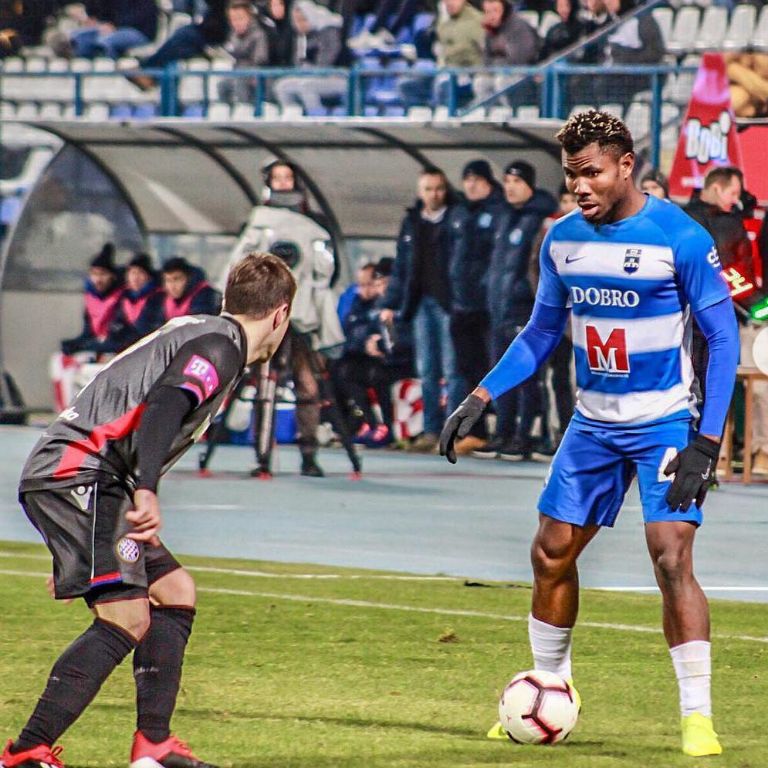 "I will never forget my friend Raphael who gave a place to stay in his house. He housed me but I needed money to feed after training, so I had to improvise. I am a good table tennis player so I had to join a group of boys who always gambled with tennis around the house. the guys know me around there.
"My friend had a torn 200 Naira note; it was torn in half and there was a guy who wanted to challenge me and he said, why don't we play for money, maybe N200.
"The guy said we should begin by playing a normal game so I pretended like I wasn't too good. That gave him confidence. So he said we should stake N200 each. My friend collected the N200 from him because he was the umpire.
"He pretended as though he had collected my own 200 from me but he only had the torn N200. I had to win because if I didn`t, I would have been in trouble.
"In the end, we didn't stake any money. For some reasons I was not under pressure, so I played and won. We made around N2000 at the end and we could get food. That was the only day I did that though because I was hungry and I had to find a means."
"The day of the trials came. I was told by the scouts that I had just one chance and if I didn't do well, I would miss the chance. I took that as motivation because I like challenges. I had confidence in myself and above all, I knew God was on my side. The white man who I had met before on my first trip to Italy told me there were AC Milan scouts around and made me understand the need to play well.
"We got on the pitch and I did my best but to my greatest surprise, some of the Nigerian guys in involved were telling me that I should not think that because the AC Milan scouts liked me, I was going to be picked, that they could make sure I wasn`t picked.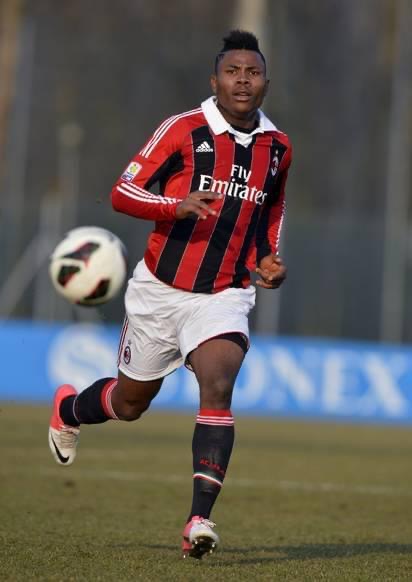 "This was shocking to me but I was calm because the AC Milan scouts had seen me themselves. I was really happy because it was such a difficult journey. All the way from 2010 till 2011. I Travelled to Milan alongside two other players namely Favour Aniekan and Akan Benjamin and we had trials at AC Milan. The three of us gave a good account of ourselves but I was the priority for AC Milan and they had to choose between Favour and Benjamin.
"To be fair, Benjamin played very well but for some reasons, they chose Favour ahead of him. After the trials, we had to go back to Nigeria so they could prepare all our paperwork. Because we were underage, we could not get a work visa so we had to go for a student visa and you go to school before you get to 18. While in Nigeria, we needed to wait because the embassy had to verify all our documents and stories.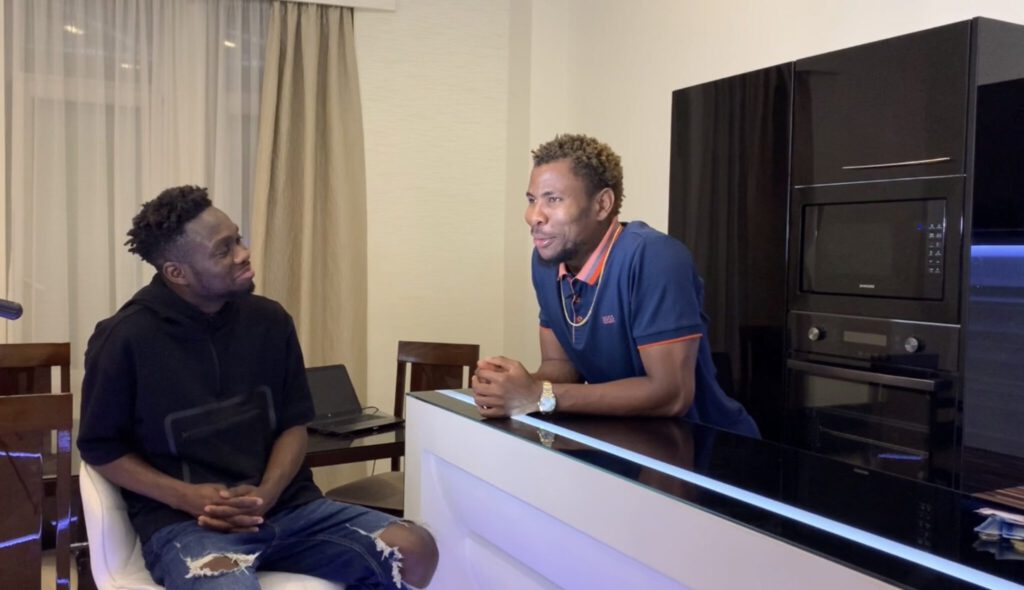 "We began to pray for grace because it was not just me that needed to go back to Italy. There was Ikene King who now plays for MTK in Budapest, Favour Aniekan, Celestine Lazarus and Akan Benjamin. If one person's document went wrong, it would have affected the others so I had to start praying for the others as well.
"I was confident of the grace I carried but I wasn´t sure about others so I had to pray for God's grace to cover them as well. I was very apprehensive because of the fear of not being granted a visa. We kept on praying. While this was going on, we were training and trying to stay fit but this took its toll on us psychologically."
Bold and relentless about his pursuits, and never one to shy away from the most important questions, Henty stepped up when he needed to, as there was something pathologically different about their realities then, but Henty hardly gave up.
"In March 2012, The visas were granted and it was time to go back to Italy. It was the happiest day of my life. When I got to Europe, I met these guys. I would not say anything good about them because they do not deserve it.
"They treated us like slaves and it didn't go down well with me. I had to confront them and they didn't like the fact that I was intelligent and direct. They were not ok with the fact that I was bold and stood up to them. AC Milan will not just bring a player from Africa and not pay.
"In the summer, I had to cut my jeans I brought from Nigeria with scissors to make shorts out of them because Milan was so hot and they did not allow us to go home. I had to improvise because I arrived from Nigeria with jeans and nobody bought me summer clothes.
"You know how hard Nigerian jeans are, you can`t put them on in the summer. But while all these were going on, I never complained, I kept on working hard and I think all that made me tough and has helped me be able to reach where I am today."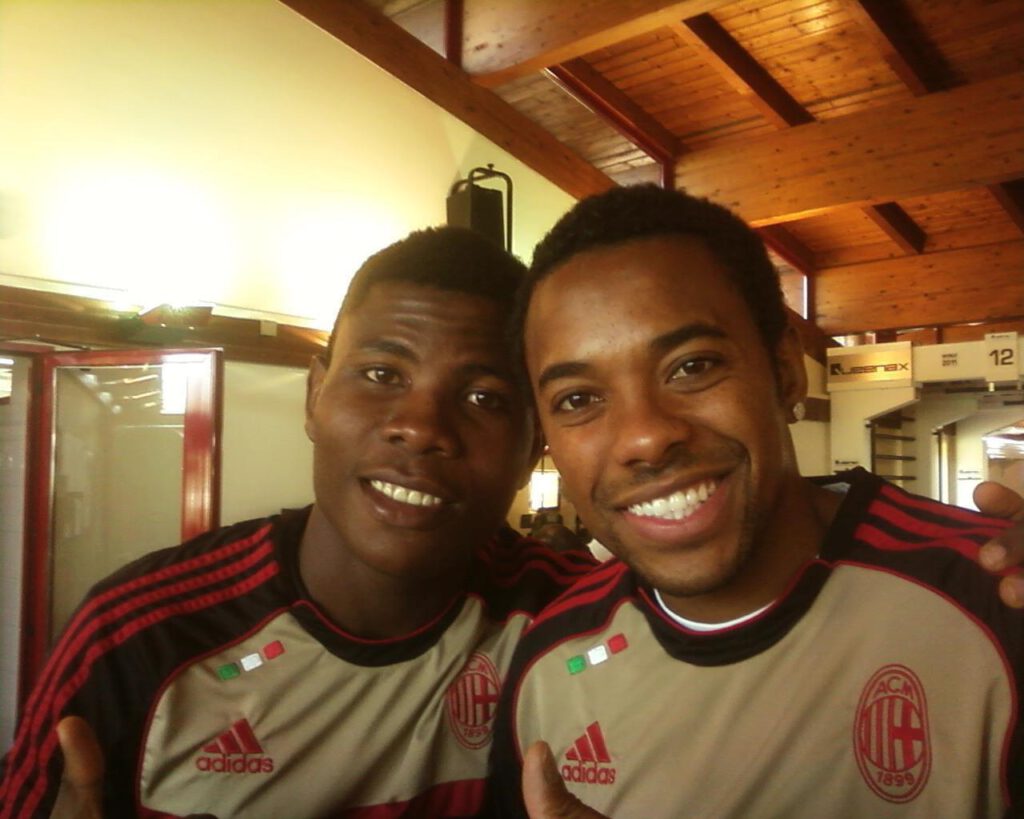 He said his story and journey was a great motivation for him. He found courage in his path and he never sat by his struggles, but made them the springs to give his life a leap.
"I could have focused on lamenting rather than working but I focused on work and it helped me out of that bad situation. Today I am happy I have made good money from my career.
"I think my story can serve as an inspiration to many young players going to Europe. That is why whenever I see young players who are new in Europe, I take them out and shop for them. Make them happy and comfortable because they are human beings as well.
"Not because they are new from Nigeria, they should be treated like they are nothing. They are human beings and deserve respect. They should not be treated like slaves. Hey, you sit there and shut your mouth. They threaten to send you back to Nigeria if you speak out. The problem is that it is not the white people that do this, it is the Nigerian guys who fuck other Nigerians.
"They tell the white people that these boys are from poor homes and are desperate, they do not want to go back to Africa. If they lay down the marker to the white people and tell them not to treat African players like slaves they will not treat them as slaves. They do that because any money that is supposed to go to the players, these guys from Nigeria take them. Only when you get a contract, you become free."
He said working hard and complaining less are features of a young survivor in the thick of Europe. While it was difficult, the journey ended better than he'd ever imagined.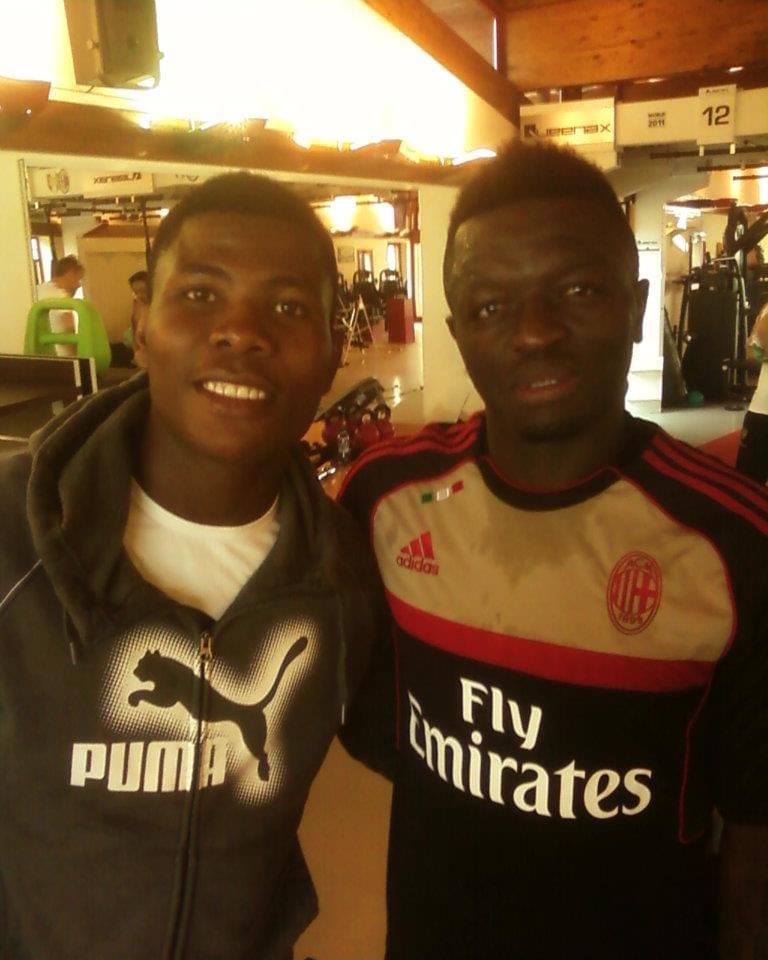 "But my advice will be to work and not complain. Because that is the only way you can break out of that bondage. I am an example because I have made it despite what I went through. I will tell any young player who comes to Europe to work and not complain. It is going to be hard but do not complain. Think about your family back home and where you come from. Let that be your motivation. I have since moved on from that horrible experience and I am better off now that all those who treated me that way."
---

Must See
Nemo enim ipsam voluptatem quia voluptas sit aspernatur aut odit aut fugit, sed quia...

Temporibus autem quibusdam et aut officiis debitis aut rerum necessitatibus saepe eveniet ut et...