---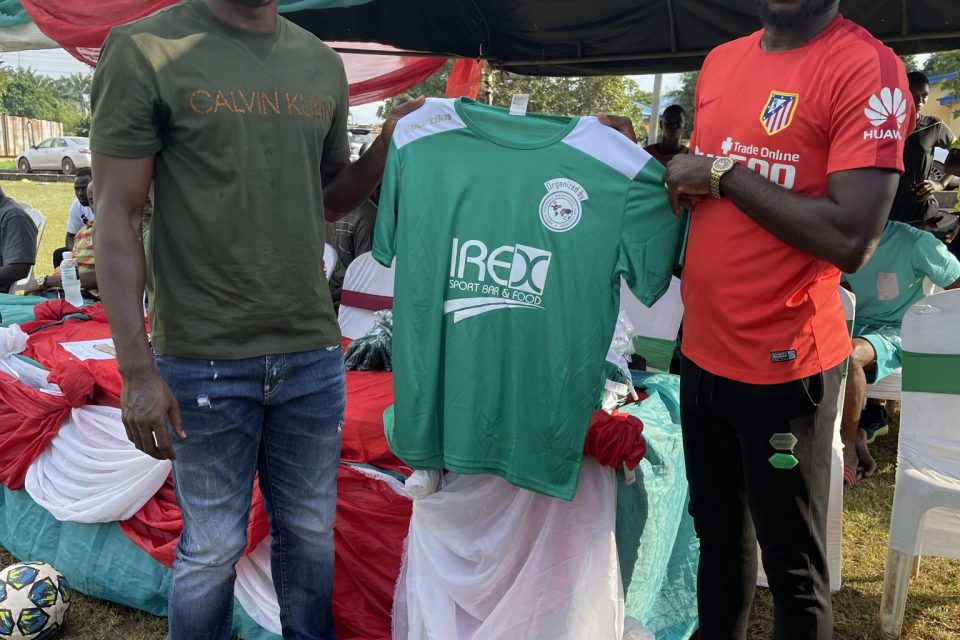 By: Nelson Akpomuvi Dafe

For four days in the city of Benin Nigeria,young players representing clubs in the youth and amateur ranks of Nigerian football battled it out at the 'S and T' football pitch in the maiden edition of the Irex/Abigol Football Trials Competition.
The culmination of the 8-team battle was the final game between two sides who campaigned in the NLO Division 1 league a couple of months ago in Calabar,Rolly FC of Benin City and Cynosure FC of Ebonyi in a thrilling final match on Sunday June 11.
It was a pulsating game laced with physical contests,exhibition of skills and battle for pride as players of both sides gunned for the prestige value involved in winning the game and the competition's beautiful giant trophy as well as making use of one last opportunity of impressing the international cast of judges (including respected international journalist Oma Akatugba,ex-Super Eagles of Nigeria Striker Obinna Nsofor,former Messina of Italy star Matthew Olorunleke and acclaimed German FA-licenced agent Michael Farbmacher) who had been on hand from day-1 of the competition to unearth any possible gems.
Rolly FC's gangling Striker Eghosa Bello scored what proved to be the match-goal of the final in the early minutes when his snap shot caught the fumbling goalkeeper of Cynosure by surprise.
Tried as they did,Cynosure could not get the much sort after equalizer as Rolly held on to the one goal lead till the end.
Speaking about the tournament, former Internet Milan striker Nsofor offered effusive praise for the young players who participated in the tournament. "I was quite impressed with the quality that many of the players showed. The determination,hope and overall ability that they have was pleasing to see," Nsofor told Omasports.com.
Of course the main idea behind the organization of the trial program was to scout the very best legs and some players of the various participating team have been penciled down with a view to helping them on to a much fuller football career.
"Some of the players (here)have caught our eyes more and hopefully they will get big opportunity soon," Nsofor added.
The CEO of Irex Spirts Limited Roland Inonoje who is the birthed the Idea of the program thanked participating teams, scouts and agent for being around.
" I am really grateful for all the coaches and directors for participating in the IREX SPORT Euro Scouting competition in Benin city. We really appreciate ur efforts, contributions and understand doing the program and all the selected players will be communicated to the player representative directly," Inonoje states.
The two teams involved in the final game donned beautiful specially designed kits provided by the organizers.
---
Trending Now