---
Departing Bayern Munich defender Jérôme Boateng has made a bold claim about Spanish genius Pep Gurdiola that he sees what others maybe don't even see in football.
Guardiola was in charge at Bayern Munich for three between 2013 to 2016 and started their current Bundesliga streak of nine consecutive titles winning the first three.
"We had that winning mentality and that desire and also the playing style from Pep," Boateng said in his documentary, Thank You Jérôme, aired by Bayern Munich to mark his 10years and departure at the club.
"Pep was incredibly important because he showed me so many new things that others maybe don't even see in football. Pep really works on details whether it's buildup play, how you take the ball, which foot you play off, where the free space is, how you prepare an attack.
"If we were on the right at the back, he wanted the attack to end up on the left. Just different things that make you better; technique, control, passing in training. There was always something happening."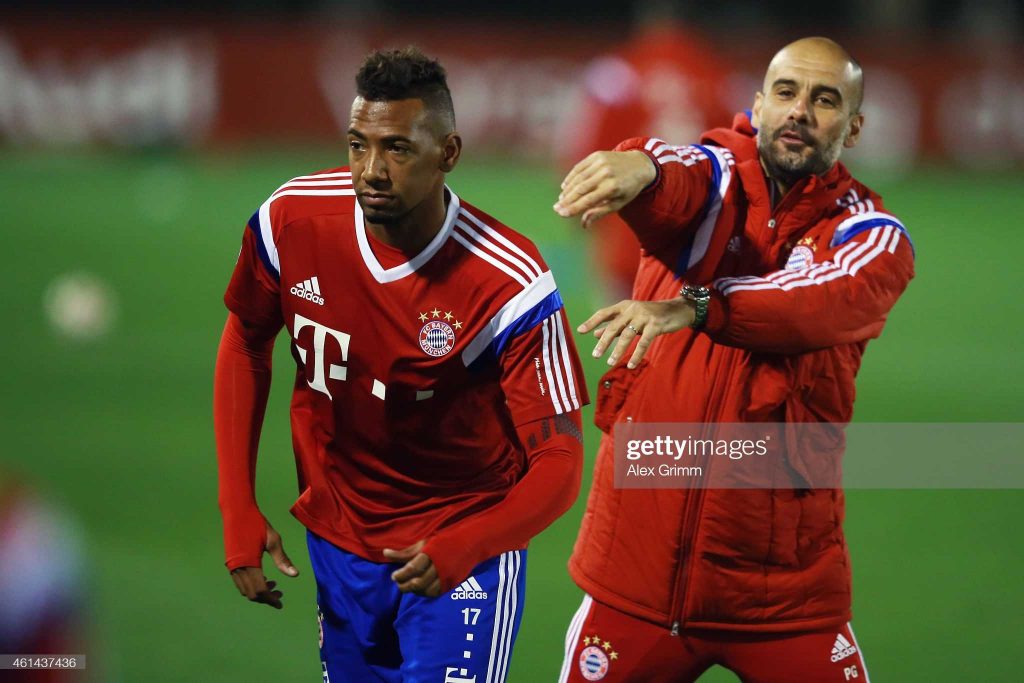 Bayern Munich won the UEFA Champions League with Jupp Heynckes just before Guardiola arrived in 2013 but never won it under him, reaching the semifinal in his three season and losing all to Spanish teams, Real Madrid, Barcelona and Atletico Madrid.
"It's just a shame we didn't win the Champions League with him," he lamented. "We always went out in such unfortunate circumstances. We were really close and played a different type of football. I think it was very attractive to the public.
"Training under Pep brought so much and the players always wanted to progress, we would push each other and it was a whole new level. It was also great for the spectators and the footballing world to watch."
Boateng was named Germany footballer of the year in Pep's final season in 2016, a rare feat for a defender and the imposing centre half admits it was one of his best times.
"I was at a very very high level," he said. "Everything was right physically, I was having fun, felt good physically and with everything around me. I have to say that was one of the best times."
Guardiola won seven titles in his three seasons, three Bundesliga titles, two DFB-Pokal, one UEFA Super Cup and FIFA Club World Cup.
---
Trending Now
You may also like