---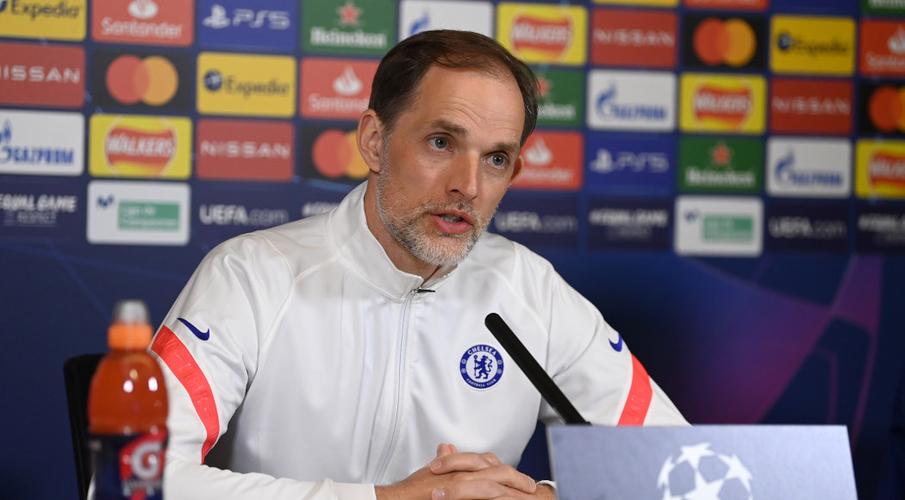 Chelsea head coach Thomas Tuchel expects and is braced for the uncertainty on how Real Madrid will approach tonight's crucial Champions League semifinal second leg tie at Stamford Bridge and is focusing on his team.
Real Madrid lined up in a 5-3-2 formation much to the surprise of Tuchel who admitted after the game that he prepared for their usual 4-3-3 outlook but had a brief meeting with his team when he saw it. He is now ready for another surprise tonight.
"I'm not sure if Real Madrid will play again in a 5-3-2 or if they will switch to their more familiar 4-3-3," says Tuchel.
He notes that Zidane's decision could depend on it captain Sergio Ramos and full back Ferland Mendy both of who missed the first leg due to injury are fit to start but says any formation has its weakness.
"It depends maybe on the last [fitness] test for Ferland Mendy and Sergio Ramos. From this decision, things change. Any formation has its strengths and its weaknesses. As I'm not sure what formation they will use, we will fully focus on us and our performance.
"It's always a little tactical, but for me in these big games, it's about the little decisions, the individual tactical behaviour, the tactical behaviour within groups and combinations.
"Can we maybe isolate Real Madrid in a two against two, a two against one? And how do we solve these situations? And can we avoid being isolated in these little situations?
"In the end, in a semi-final in the Champions League, it's not about formation or what we play. It's about how we play, the intensity we have, the belief we have, are we brave enough and do we play on our top level within the formation."
A clean sheet regardless of the result will send Chelsea through to their first Champions League final since 2012 when they won it. If Madrid progress, it will be their first Champions League final since 2018 as they look for a record-extending 14th title.
Madrid will be without French defender Raphael Varane due to injury while Chelsea will be without former Real Madrid midfielder Mateo Kovacic.
Image via Getty
---
Trending Now
You may also like