---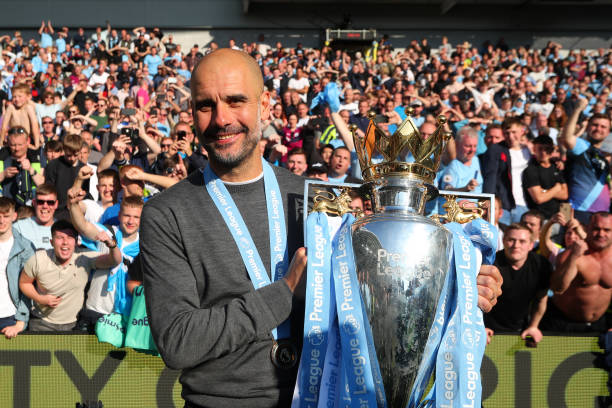 Manchester City boss Pep Gurdiola will not be too focused on the upcoming second leg match against PSG after their 2-1 in Paris but will focus on the league game against Crystal Palace for now because the league is also important.
City beat PSG last night 2-1 coming from behind to secure a vital win going into the second leg and Guardiola aware of the threat of PSG attack says anything can happen in the second leg.
"I know anything can happen in the second leg," he told OmaSports after the match. "We score two goals, they're gonna score two goals, I know it. Now we feel the pressure because we have a good result and we want to reach the final.
"Of course I'm not talking about the consequences of the result. I'm talking about what we have to do to be ourselves to beat them again, so this is the target for the next few days and now there's no time."
Guardiola is a two time Premier League winner and his City side are on course for a third title in five years. With a game against Crystal Palace at the weekend, he says his City side are focused on the league for now because it is a dream come true to win it.
"There's Crystal Palace in the Premier League," he said. "It is a dream come true to win the Premier League, three Premier League titles in the last four years, it's very good."
Guardiola before the game against PSG said he loses his sleep because of Neymar and Mbappe and he reveals how he was feeling during the match when PSG approach their box and despite the result he admits it's still an open tie.
"The quality they have upfront, you have the feeling when they arrive close to our box, the feeling of how dangerous they are.
"In that way everything is open, it's a good result, we score two goals away, that's fantastic but everything is absolutely open and I have a feeling that my player knows it so it's not necessary to tell them."
Guardiola will hope to win his first Champions League since 2011 when he won it with Barcelona. If City enters the final, it will be their first ever.
Image via Getty
---
Trending Now
You may also like