---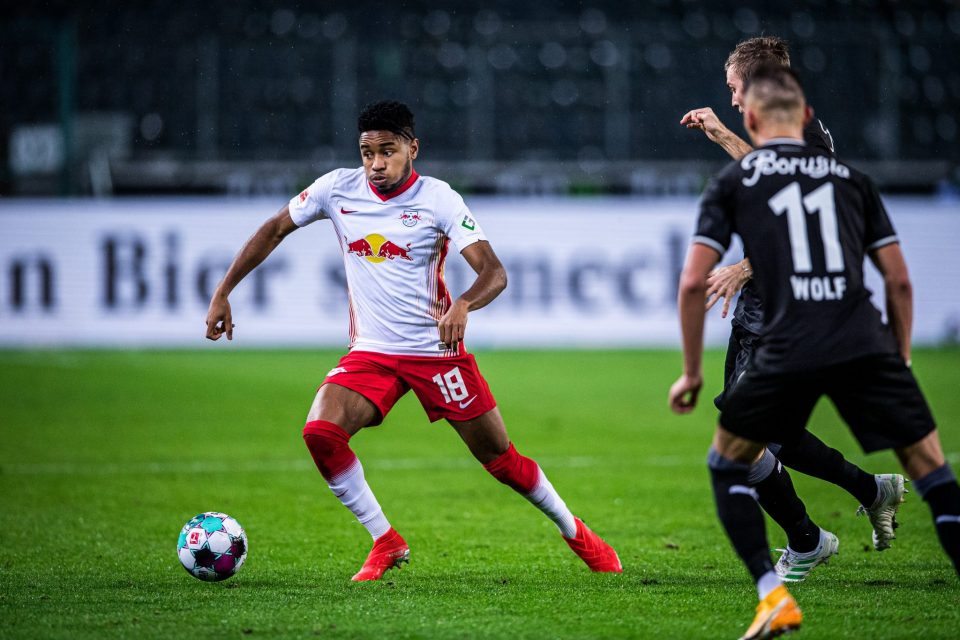 RB Leipzig attacker Christopher Nkunku says football is his life's driving force, an important part of his life that taught him to behave well while growing up.
Football began for many from watching others play to proceeding to play too, whether on the streets or in academies. For Nkunku, it is a family sport he learned by watching others play before he took the step; "It's the sport of my family," Nkunku told Bundesliga. "My father played football, my older brother as well. So I was born into it.
"I went to watch my older brother play and had a ball with me – that's how I got into football. Later I joined my local club. Wherever I was – be it in school or outside of school – I had a football with me."
Nkunku regards football as doing what he enjoys and shared childhood memories where the price he pays for misbehavior was his father not taking him to training, something he could not accept and that taught him to behave well. "It was just a case of doing what I enjoyed. Whether that be with friends or whatever," he said.
"If I was ever misbehaving, my father would threaten not to take me to training. And I just couldn't accept that. My father played on that.
"I also have memories of my father or brother giving me challenges to do in matches. They were designed to give me confidence on the pitch, because I was always quite shy. And they would give me a reward or something afterwards."
"Playing football was pure enjoyment and has been the driving force in my life," he added.
Nkunku joined RB Leipzig from PSG in 2019 having played under German manager Thomas Tuchel and finds himself under the tutelage of another German manager in Julian Nagelsmann, both of whom are revered for their tactical brilliance.
Nkunku credits his development and recent form to fair standards and demands he gives to himself as well as the demands of Nagelsmann who he says pays so much attention to tactics and details.
"I've always been fairly demanding with myself," he said. "But having a coach [Julian Nagelsmann] who is even more demanding has given me a real boost. He's a coach who works very hard on the tactics and on the details and that has helped me to develop as a player.
"He likes players who give their all and leave nothing out there, so I have progressed in that sense too. Previously, I would've been more cautious in terms of making sure I preserved my energy. But now, I'm able to take part in every attack and counter-attack. That's where I have developed as a player."
Nkunku, 23 has played for France at all youth levels but is yet to earn a senior team call-up despite growing calls in France that his performances be rewarded with a place in the Les Blues.
RB Leipzig are second on the Bundesliga table, seven points behind Bayern Munich. They are also in the semifinal of the DFB Pokal where they will play Werder Bremen and should they win they will play the winner of Borussia Dortmund and Holstein Kiel in the final.
Image via Bundesliga
---
Trending Now
You may also like