---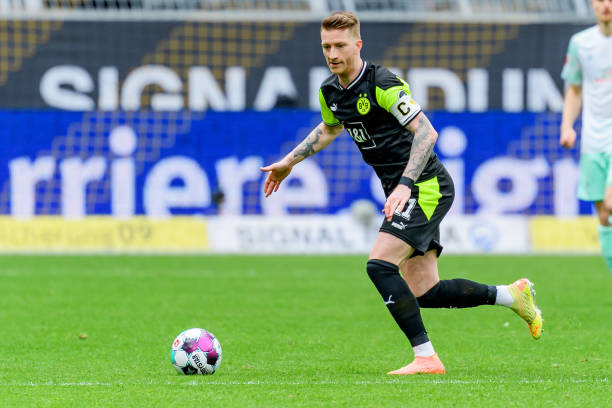 Borussia Dortmund are not giving up in the fight for a UEFA Champions League place; six points in the last nine days mean their competitors are being made to feel the pressure.
Captain, Marco Reus and interim head coach Edin Terzic are both hopeful the Black Yellow van still make Champions League places with their recent results and the reduced gap between them and rivals Wolfsburg and Eintracht Frankfurt.
"We've got a second chance to qualify for the Champions League after all," said Marco Reus, adding: "We want to put on the pressure and we have to keep up our momentum. We're only four and five points behind. Now it's all to play for again."
"Of course we were aware of what happened in the Bundesliga, but that wouldn't count for anything if we hadn't picked up the three points," says Terzic. "If we want to influence the league table, then the only way to do that is by picking up points ourselves.'
"We're not taking our foot off the pedal. We want to press down even harder so that we can perform even better in three days' time," he added.
Recent results have reduced the gap between Dortmund and fourth placed Eintracht Frankfurt to just four point, and third placed Wolfsburg to four points with five games left.
Image via Getty
---
Trending Now
You may also like