---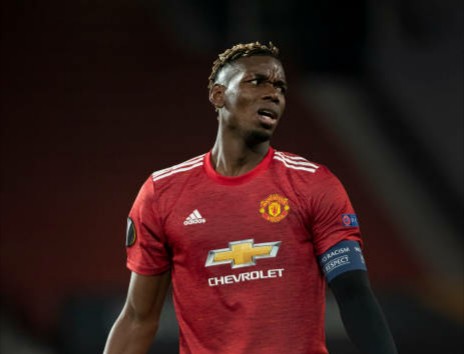 Manchester United midfielder Paul Pogba is taking no prisoner with his former boss Jose Mourinho as he states the difference between the Special One and his current manager Ole Gunnar Solskjær.
Pogba had a fractious relationship with Mourinho before Mourinho's departure at Manchester United in December 2018 but says what he has with Ole now is different.
"What I have now with Ole is different, he wouldn't go against the players," Pogba told Sky Sports "He wouldn't go against the players. Maybe Ole wouldn't pick them, but it's not like he puts them on the side like they don't exist anymore.
"That's the difference between Mourinho and Ole."
"Once I had a great relationship with Mourinho, everybody saw that, and the next day you don't know what happened. That's the strange thing I had with Mourinho and I cannot explain to you because even I don't know. So, yeah." he added.
Manchester United beat Mourinho's Tottenham 3-1 on Sunday and the highlight of the match was an exchange of words from Jose and Ole.
Pogba was not surprised of Mourinho's antics though he was not a fan, claiming he deflected the real bone of contention which is the result of the match.
"I don't know what happened, I'm sure Mourinho said something that would make people speak, that's what he does," he said.
"We got the result we wanted, Ole knows it and we enjoyed that moment because we know Mourinho and we know what he likes. We don't need this [war of words], we just focus on us.
"We won the game, he lost the game and he doesn't want to speak about the game, he wants to speak about the dad of someone, that's what he does."
"Everybody knows him, it's very Mourinho." he added.
Pogba won three trophies under Mourinho, the Europa League, the League Cup and the Community Shield but is yet to win any under Solskjær, having lost four semifinals and a quarter final.
Image via Getty
---
Trending Now
You may also like