---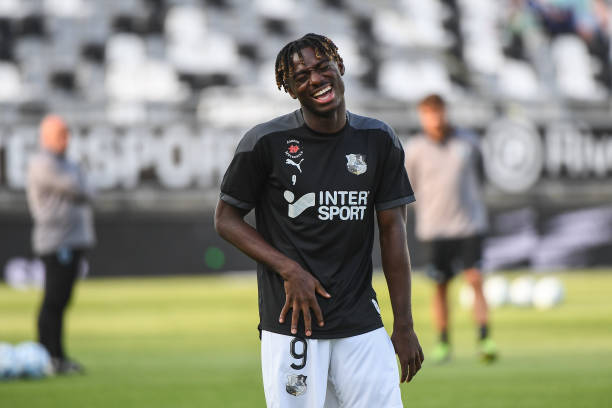 As is usually the case, most African footballers hail from indigent backgrounds and the moment they hit Europe, they automatically become the breadwinners in their families. This pretty much places an extra burden on these lads such that whatever transfer decisions they make, they consider how it can make the lot of their family members back in Africa better.
Stephen Odey caught the eye of Swiss club FC Zurich after scoring 23 goals in 42 appearances for Nigerian Premier League club MFM. He joined the swiss outfit in 2017 and scored 12 goals in 45 appearances on his debut season in Europe. He signed for KRC Genk of Belgium in 2019.
He couldn't cut it in Belgium and as a result, he was loaned to Amiens, a french club playing in the second division.
In a chat with omasports while reflecting on his career so far, the diminutive forward said, "There are too many destinies tied to my success in Europe. If I fail, too many destinies will be affected. This is why I can't afford to make the wrong moves. I wanted to stay in Genk and fight but I was not given a chance at all. You can only fight if given the chance and a level playing field to do so. I am here in Amiens where I want to give my best and hope to return to the level I want to be. I know the time will come."
Stephen Odey is currently on loan from KRC Genk of Belgium to Amiens in the French second division. He has three goals from 19 appearances for the French second division outfit so far.
Speaking on his time in Genk, the 23-year old striker said, "I have confidence in myself and I believe if I get the chance at Genk, I will show what I can do. I did my best in training and scored during pre-season and friendly games but never got the chance in competitive games but that is football. I will keep working hard here in France, hoping that when I go back to Genk, I will get a better chance. I am still a player of Genk and I love the club".
---
Trending Now
You may also like