---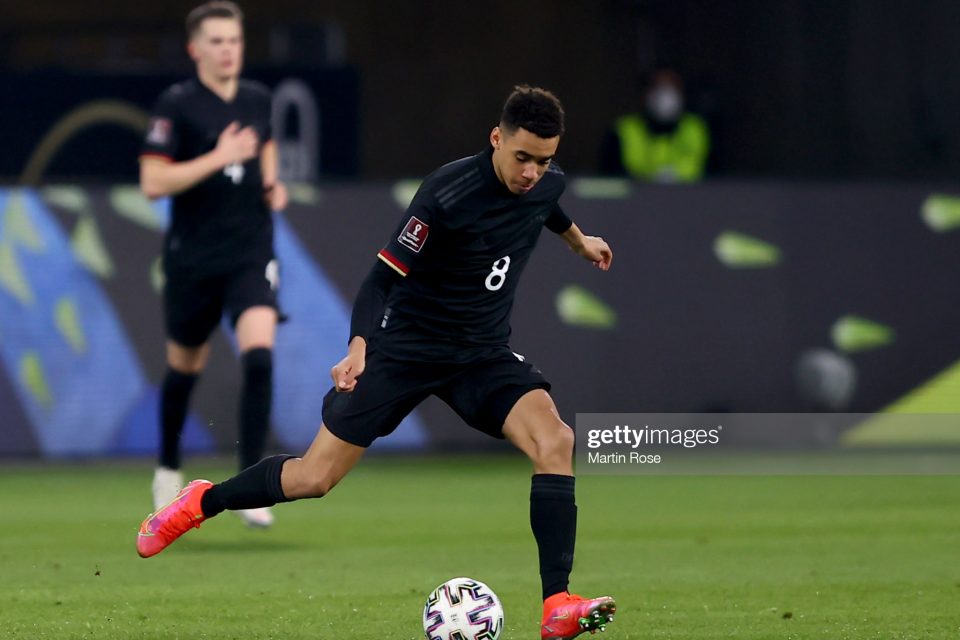 Bayern Munich teenage midfielder Jamal Musiala made his dream debut for Germany in the World Cup qualifiers 3-0 win over Iceland last week Thursday.
He came on for Chelsea's Kai Havertz with 11 minutes left to play and the game already won at 3-0 and showed signs of why Löw trusted him with a call-up shortly after announcing his allegiance for Germany.
"It's a huge moment for me and also for my family. It's something I dreamt of when I was a child," said former England youth international, Musiala in an interview with Bundesliga made available to OmaSports. "I was just looking forward to playing and I had a lot of fun. There's a lot to come but I'm very proud and my family too."
"I'm just happy to be here. It's great. I feel very proud to be here, with this great team." he added.
"There are a lot of players that I already followed when I was younger. It's an honour for me and my family to be in this team. I'm happy to be here and the start into the qualifiers is great. It's very good."
Compatriot and fellow Bayern Munich midfielder Leon Goretzka has taken up Musiala as his challenge to help him grow and ensure he reaches the heights of his potential.
"What I've taken as a task and a challenge is Jamal Musiala," Goretzka said on Bayern's official club podcast, cited by Bundesliga. "We all know what a huge potential he has with the ball. But up top he already gets pushed away a bit too easily here and there, that's a thorn in my side."
---
Trending Now
You may also like