---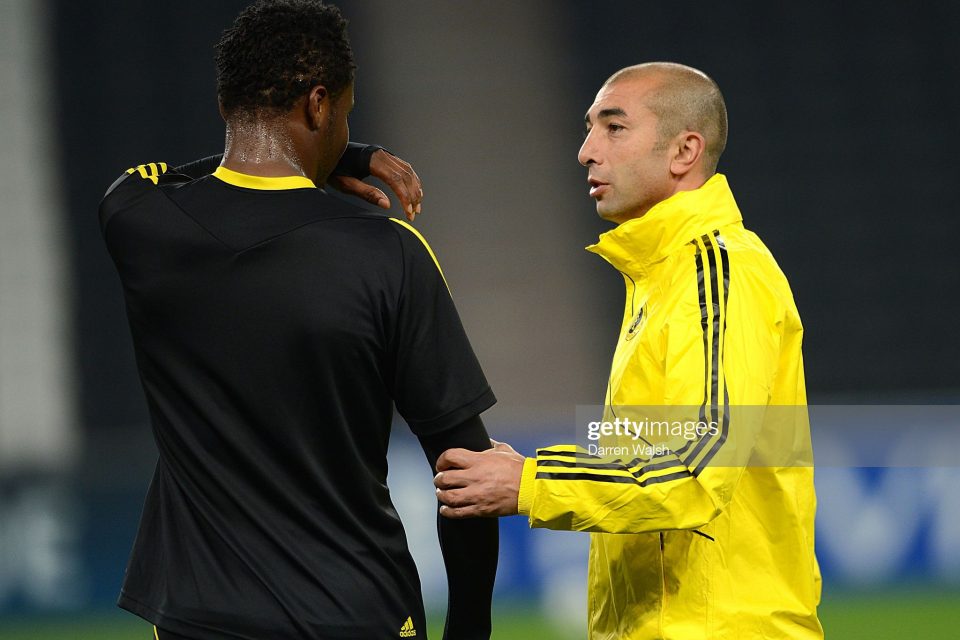 Russian oligarch and Chelsea billionaire owner Roman Abramovich is reputable for hiring and firing. He fires so many that Mikel had nine managers in his 11 years at Chelsea.
Italian manager and former player Roberto Di Matteo was appointed after Andre Villas-Boas was fired and he guided Chelsea to a Champions League and FA Cup victory, and he's the manager who Mikel admits he played his best football under.
"Roberto was definitely the coach I played my best football for," he told The Athletic. "I was at my best defensively and attacking-wise. He gave me the freedom to do that. I wasn't scared of losing the ball. I wasn't scared of making mistakes.
"On day one, he took me into his office and said, 'Listen, I want you to be the man, I want you to be my man. I can see what you can bring. No matter what, just play your football. I will back you. Go forward, defend. Play. Make the team play. Don't be scared to lose the ball'. That gave me the belief to do just that. I played loads of games and I was the man. I was one of the first names on his team sheet."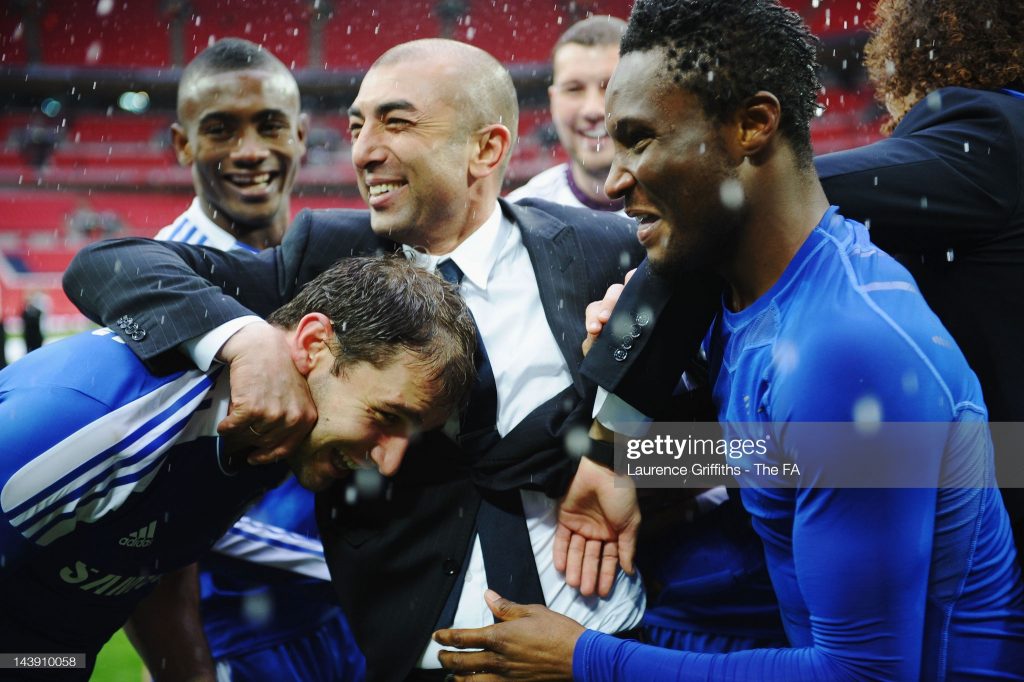 Mikel was at the centre of things as Chelsea won the UEFA Champions League for the first time in their history. He sat in front of defence as usual and kept things tidy with his distribution.
"The talent Bayern had was unbelievable," Mikel says. "We didn't play man-to-man. Di Matteo liked to play a style that was about how can the opposition react to us.
"But my role that day was to sit back a bit more to protect David Luiz and Gary Cahill. They were both touch-and-go to make the kick-off because of hamstring injuries. They almost didn't make it.
"Soon after the game started, I saw the two of them looked a bit more confident so I was like, 'OK, play your own game a bit more and try to help the team'. I had lots of good games, but given what was at stake, that is definitely my best game for Chelsea. It was on the biggest stage. You have to show what you can do. We were playing on their home ground, in their stadium. It added to the pressure.
"I pretty much did everything that day, defensively and going forward. It's a game I'm proud of. What makes it more special is I saved my best performance for Chelsea's biggest ever game. Not bad, eh?"
Chelsea came from conceding an 83rd minute Thomas Muller header to scoring a header of their own through Didier Drogba five minutes later to take the match to extra time. Drogba conceded a penalty which Cech saved from former Chelsea player Arjen Robben.
"We could see they were getting tired and frustrated. We knew it was within our reach, we could do it. We could feel it. We dug deep, went toe-to-toe with them. We were growing in confidence. Cech saving Robben's penalty gave us another injection of belief."
Chelsea eventually won the game via penalties and Mikel reveals they didn't do much shootout practice. "We practised a little bit but not that much," he reveals.
"Nothing special. We didn't think the game was going to get to that point. We knew we had the players who could take penalties. We didn't have that aim to practise. But no, I didn't put myself forward!
"When we won, it was a massive party. We were all hungover on the plane home. Everyone was like… dead! But we were just desperate to get back to London to celebrate with our fans. You have to enjoy those moments. They don't come around very often. You have to sit back and soak it all in."
---
Trending Now
You may also like