---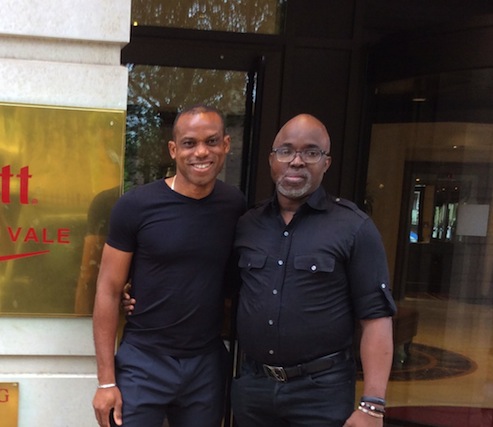 NFF President and FIFA Council member Amaju Pinnick has labelled ex-international and former Super Eagles head coach Sunday Oliseh as an ingrate for his comments on Pinnick's position as. FIFA Council member.
Pinnick was elected into the FIFA Council in an election in Rabat, Morocco two weeks ago, at the same election that elected South African football administrator Patrice Motsepe as CAF president.
Oliseh said the position is great for Pinnick as an individual but won't make any difference for Nigerian football.
"As an individual, I think it is great for President Amaju Pinnick that he has gotten that vote into the council. I think it is very good for him. But as a nation – Nigeria, it does not make any difference," Oliseh said on an online programme quoted by Nigerian newspaper, The Guardian.
"I am a member of the FIFA Technical Committee for eight years. We as a technical committee propose changes from the technical side of how football should be developed. But at the end of the day, everything proposed has to be sanctioned by the executive group.
"We only propose. This council has so many people in it. They vote and talk about an issue, but at the end of the day, the executive committee decides. It is good for Pinnick, no doubt, I am happy for him, but for Nigeria, it doesn't make any difference."
Pinnick did not find the comments gracious enough coming from a former Super Eagles captain and head coach and as someone in the know of football administration. He labelled Oliseh selfish and ungrateful for the comments.
"It shows that he only thinks of himself and does not bother how to contribute to the development of Nigerian football," Pinnick told The Guardian.
"How can an ex-Super Eagles player and coach of the national team be so selfish. I don't want to join issues with Oliseh because I have a lot to do for our football at the moment. But it is good I let him realise that he is an ungrateful fellow.
"I gave Oliseh Super Eagles coaching job and gave him all the support he needed to succeed even when many people were against it. He failed to make good use of the opportunity. He is ungrateful."
Oliseh was appointed the Super Eagles coach in 2015 under Amaju Pinnick's reign as NFF president and he resigned in 2016. Pinnick in an interview in 2020 highlighted the financial implications of Oliseh's resignation.
"When Sunday Oliseh resigned, his assistant he brought to work with him wrote to us to pay him compensation and we told him we didn't sack him nor did we employ him in the first place. He sued us in a Belgium court and won the case and FIFA deducted about $300,000 from our account." Pinnick told Elegbete TV.
Image source – PM News Nigeria
---
Trending Now
You may also like