---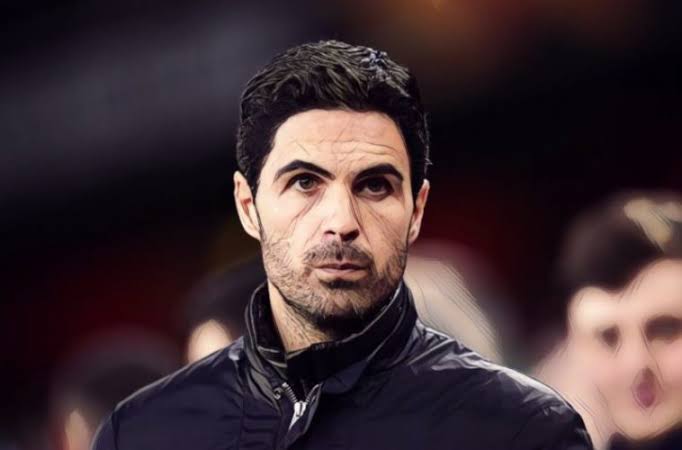 Arsenal boss Mikel Arteta has rated the club's top four chances, ambition and reality ahead of the Gunners in his latest press conference ahead of Arsenal's trip to the Turf Moor to face Burnley on Saturday.
Arsenal are 10th on the EPL table and a top four finish seems to have eluded the Gunners but recent performances is an encouragement though Arteta admits it's not in their hands.
"We have been chasing [a top-four place] for a while but it is not in our hands," he told Arsenal official website. "The only thing we can control is our own results and performances. We are fully determined to do that better than what we have done in the past eight months."
Arsenal last made the top four in the 2015/16 season when they finished second and last appeared in the Champions League in the 2016/17 season. The Gunners have played in the Europa League since then, losing the 2019 finals to Chelsea.
"Of course there is because that's the aim and that is where we want to take the club back to," he said on if there is talk on reaching the top four.
"We've been out of it for the last few seasons but our eyes are always there. It's true that it doesn't depend on us and when that happens we have to rely on other people…"
Arsenal last season missed out on European places last season but are playing this season's Europa League due to winning last season's FA Cup. A similar fate could occur this season and with them being out of the FA Cup, winning the Europa League to qualify for the Champions League next season appears like the only realistic chance.
"At the moment, it's not a possibility it's our reality," the Spaniard said. "We have to be judged on that and I think it's a fair judgement when people want to do it.
"I think the option to be in Europe is still available through two different paths and we have to maximise that as much as possible because the clubs' history is not just related to the Europa League in recent years but the Champions League and obviously anything that is not at that level is disappointing."
Arsenal face a familiar foe in the Europa League round of 16 in Olympiacos, having been eliminated by the Greek side last season with a last minute goal and must first get the better of the Greek if they're to hold any realistic chance of European football next season.
---
Trending Now
You may also like