---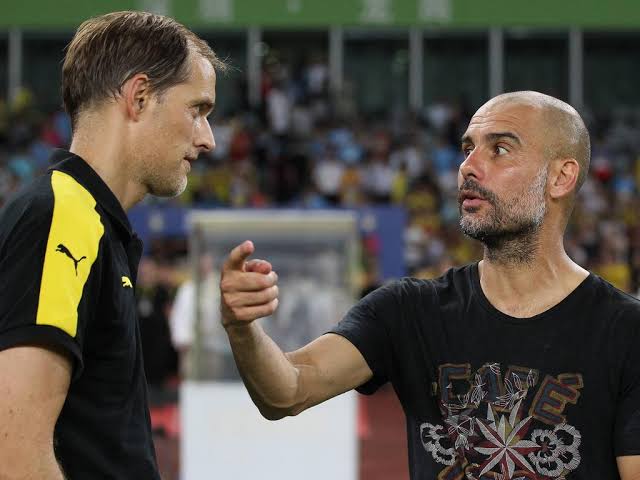 Thomas Tuchel was a youth team coach at Augsburg in 2008 when Pep Guardiola took charge at Barcelona and led the team to a successful four years where they won 14 trophies, including the 2009 treble and nearly repeating the same feat in 2011.
Tuchel's football career ended at 25 due to a serious injury and he named his father Rudolf Tuchel who was his coach for many years, Hermann Badstuber, father of Holger Badstuber and the highly revered Ralf Rangnick as those who inspired him during his playing days.
Tuchel before he understood the game named Louis van Gaal's Ajax, Johan Cruyff's Barcelona and Arsene Wenger's Arsenal as teams that inspired him and shaped his football philosophy but the big one comes when he has understood the game because he was already into coaching, he named Pep Guardiola's Barcelona as the team that taught him everything about football.
"Before I understood football, there were teams like Louis van Gaal's Ajax, Johan Cruyff's Barcelona, Arsene Wenger's Arsenal." Tuchel who was appointed Chelsea's manager in January, the first German told Chelsea's official website.
"When I understood football, there was Pep and Barcelona who taught me everything about this game," he added.
"That you can play nice and win everything and still be humble, that you can attack and still be intense in defence, that you can do it with guys from the academy and that you can impose so many influence on football."
Tuchel in six attempts has never beaten a Pep Guardiola's team, he drew one and lost five when he was the manager of Borussia Dortmund and Guardiola was at Bayern Munich.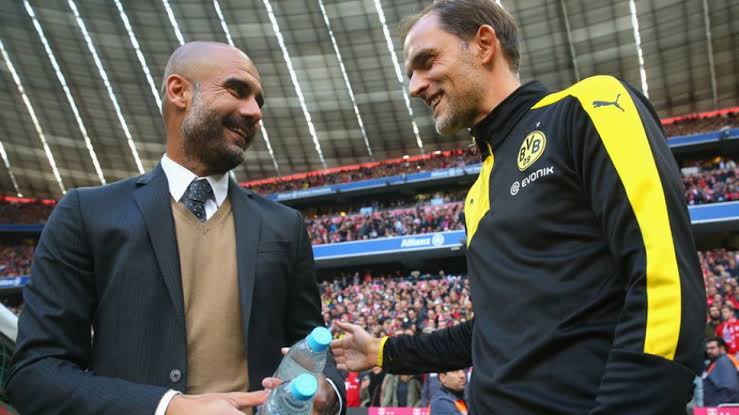 The two are Premier League managers now but are yet to meet and with the second leg Premier League game at the Etihad coming up soon, Tuchel would face his inspiration soon.
"I'm happy that I can play against Pep with my teams, to be in a contest with him, to listen to him and to watch his team.
"Pep is a big big influence on me until today, I have a feeling that anytime I watch a game from him I will learn something about football and learn something new which makes it for me very very curious and it's a challenge to be in the same league with him now and compete with him on this level, I'm grateful."
Tuchel has steered Chelsea's fortune upwards since he took over and remains unbeaten as Chelsea manager, has taken the team from ninth to fifth on the table and secured a one goal advantage over Atletico Madrid away in the Champions League.
Chelsea played out a 0-0 draw with Manchester United at Stamford Bridge on Sunday and face a tricky trip to Anfield to face Liverpool on Thursday where Tuchel would hope to continue his unbeaten run and face a fellow German manager whom he succeeded at both Mainz and Borussia Dortmund in Jürgen Klopp.
Cover image ©Imago images
---
Trending Now
You may also like