---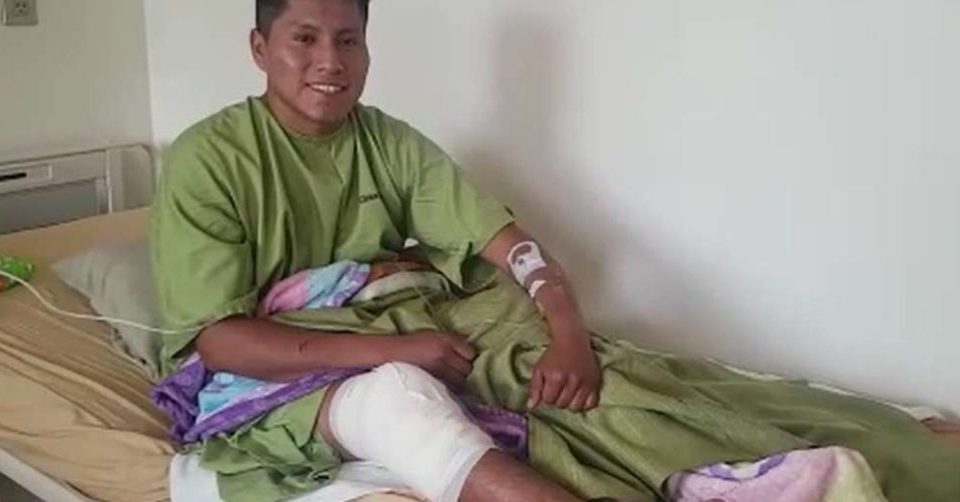 Erwin Tumiri was a member of the crew of the LaMia Flight 2933 on November 28 2016 which crashed near Medellin in Colombia and killed 71 people out of the 77 on board nearly wiping out the entire AFC Chapecoense team.
He has now survived another horror accident in Cochabamba, Bolivia that has so far left 21 people dead, cheating death for the second time in five years.
Erwin Tumiri, 30, walked away with a flesh wound from the accident that has killed 21 people and injured 30 after a coach carrying more than 52 people went down a hill side and crashed.
"I was feeling a bit sleepy and listening to music on my mobile phone when I heard people screaming. The only thing I could do was hold onto the seat in front of me, broaden my shoulders and lean against the window so I wouldn't move as the coach overturned," Erwin told local media of his fresh ordeal, as quoted by The Sun.
"I felt the coach was going to overturn and it did. We turned and turned and there were people who did not hold on and they fell as if they were in a washing machine.
"I remained conscious throughout and managed to crawl out of the vehicle when it came to a halt. I can't believe what's happened. I've got injuries to my arm and I can't lift it up at the moment.
"But I've been told I will recover mobility little by little. And I've got a gash on my knee, but that's all. Things happen for a reason, the good times and the bad."
The 2016 plane crash happened in Bolivia when Chapecoense were travelling to play the first leg of the Sudamericana finals.
Cover image ©UNITEL
---
Trending Now
You may also like