---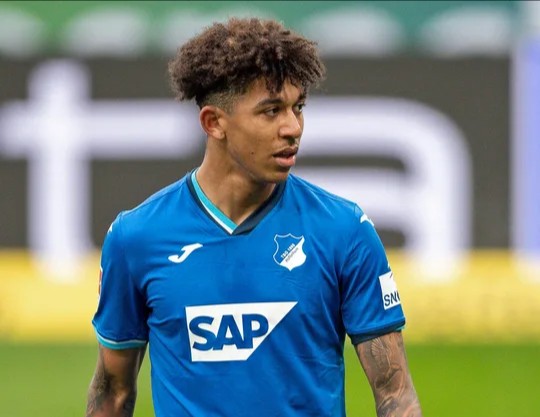 Bayern Munich American defender Chris Richards has identified Chelsea winger Christian Pulisic as the footballer who led the way for young Americans to take the big leap to the German Bundesliga.
Richards, 20, on loan at Hoffenheim, says Christian Pulisic who joined Borussia Dortmund as a 15year old boy from the US and was given his Bundesliga debut as a 17year old boy by his current boss at Chelsea Thomas Tuchel.
"I think it all started with Christian Pulisic," Richards told Bundesliga official website. "I think a lot of Americans saw that us Americans can be productive and successful here in Germany."
"I think after Christian, it allowed Bundesliga coaches and management to realise that the US has a lot of untapped potential and I think they're starting to use it now."
Richards was born in Alabama and joined Bayern Munich in 2018 from FC Dallas. He joined Hoffenheim on loan in January to continue his development and get more minutes. He's a full American international, he made his debut as a late substitute against Panama in November 2020.
RB Leipzig's Tyler Adams, Schalke 04 Matthew Hoppe, Borussia Dortmund's Gio Reyna, Werder Bremen Josh Sargent and Richard's Bayern Munich teammate Taylor Booth amongst others are American youngsters in the Bundesliga.
"What doesn't kill you makes you stronger, it's kind of just this fight we have in us Americans," Richards said of the American dream.
"We always want to be the hardest working people we want to show people, they always count us out early, especially in football but not just me, this whole new generation of footballers we have, we're kind of turning the tide on that perception of us."
Cover image ©Imago images
---
Trending Now
You may also like