---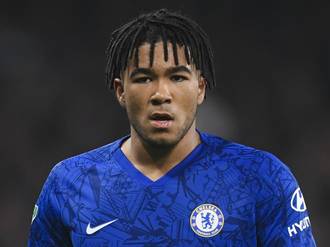 Chelsea right back Reece James has opened up about the online racist abuse he has received recently, saying they made him angry and upset when he got them.
James is one of the many players to receive online abuse lately. Chelsea teammates Tammy Abraham, Callum Hudson-Odoi and Man Utd's Anthony Martial among others.
"It's terrible that it obviously still happens and I receive the messages that I received," James told beIN Sports, quoted by Premier League. "It made me very upset and angry when I got them, and I think we can do a lot more to help put an end to it."
The leagues in England and the FA have called on social media platforms to do more in fishing out the perpetrators and ensuring they face justice, James shares the sentiment of the league boards.
"I think media platforms can do more," he said. "When anything happens, they should be able to help track the person and go from there.
"I think more people are getting racist abuse and it only makes sense to put a stop to it and the people that are capable of doing that, I think they should take action.
"The people that are affecting lives, they should be named and punished as well."
Reece James has been in and out of the Chelsea team since Thomas Tuchel took over from Frank Lampard under whom Reece James was a starter.
---
Trending Now
You may also like