---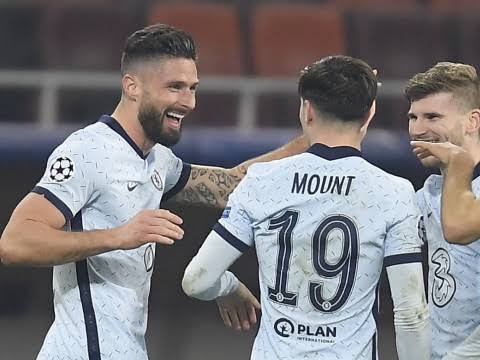 There was a lengthy VAR check and long communication from German referee Dr. Felix Brych and the VAR room before Olivier Giroud's goal was given. He said it felt strange having to celebrate three minutes after the ball hit the back of the net.
Giroud was in an offside position when he scored and it appeared like Mason Mount got the last touch before Giroud volleyed it but video replay shows Atletico defender Mario Hermoso got the touch and the goal stood.
Giroud has now revealed what he told Mount during the check; "I say to Mason that I am going to be annoyed with him if they don't give me the goal because he touched the ball just before when I could have had it and finished beforehand if he left it for me. But I am not going to complain. I am happy to see the ball in the back of the net and above all that there is no offside." Giroud told RMC Sport.
Giroud has scored six goals in five Champions League games, the winner in the 2-1 win over Rennes, four goals against Sevilla and the winner over Atletico last night. The French international expresses happiness at his form.
"I am happy. That this competition can bring me fortune like the Europa League. This is just the Round of 16, but I have never been past this stage, it would be a real source of satisfaction to make it into the next round. We feel good, we have to keep hold of that, we have a genuine style of play. We are all engaged and focused." he said.
---
Trending Now
You may also like