---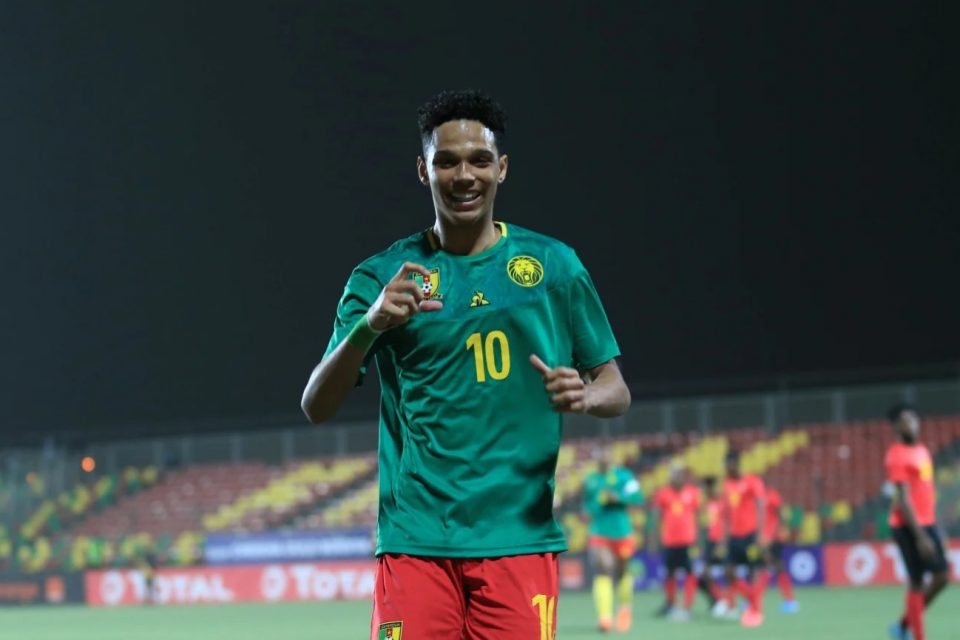 Samuel Eto'o Fils is regarded as one of the greatest African footballers of all time and one of the best strikers of his generation. A two time AFCON winner, four time African footballer of the year, the first three of which were in a row.
His son, Etienne Eto'o was in action for Cameroon U20 against Mozambique at the weekend at the ongoing Total U20 AFCON in Mauritania. He was voted the man of the match after scoring two goals, a freekick and a penalty. He assisted the third goal and was denied a hattrick by a brilliant save by the Mozambique goalkeeper.
His fathers reputation precedes him and the big question and expectation that hangs over him is if he would match his father's achievement as a footballer, rightly so he faced the question at the post match conference.
"I tell you the truth, I'm not thinking about this in my day to day activities," said the young Eto'o. "I think about playing and enjoying football because I think it is lovely.
"I'm glad to play football, to play in a good team which is Real Oviedo and to play for my national team, I'm a really lucky boy, even though I'm big, I'm still 18 and I think I'm a really lucky boy."
Samuel Eto'o had a very great football career and played for some of the best teams in the world, Barcelona, Inter Milan, Chelsea amongst others. He won back to back treble with Barcelona in 2009 and Inter Milan in 2010
"I'm not thinking about that now but it's sure I'm working for that," he said. "We're really different players, he was a number 9, I'm a number 10. I'm just working to get to my best and it doesn't mean my best would be the best of my father."
Few of Samuel's records are beyond Etienne already. Eto'o senior was a Cameroon first team player at sixteen and appeared at the FIFA World Cup before he was 18. If the young Eto'o would match his father's achievements, it's a mammoth task.
Image credit – BackPage Pix.
---
Trending Now
You may also like