---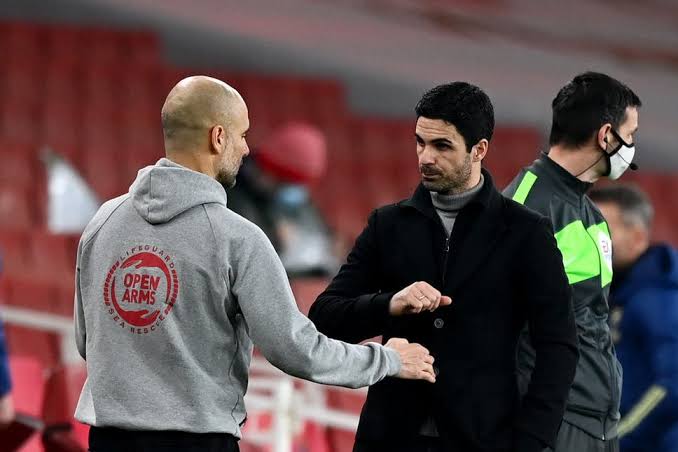 Pep Guardiola and Mikel Arteta worked together at Manchester City before Arteta left for Arsenal in December 2019 after Unai Emery was sacked.
The two have faced each other a couple of times afterwards with Arteta getting the better of Guardiola in FA Cup semi final en route to Arsenal's FA Cup win last season.
They met again in the league on Sunday with Guardiola getting the better of his former assistant and friend thanks to Raheem Sterling's header inside 75 seconds.
The match appeared uneventful afterwards with City wasting a lot of chances to increase their lead and Guardiola after the match said it was difficult to play against Arsenal and he went further to say not because Arteta knows him.
"Mikel knows everything. He's so good.It's not because he's my friend. He's so clever. I learn a lot watching his teams. Today I learned something that I can use in the future. He knows everything about football." Guardiola told Sky Sports.
The win maintained Man City's 10 points lead at the top of the table and left Arsenal in 10th. Guardiola takes his team to a Champions League match next against German side Borussia Monchegladbach.
---
Trending Now
You may also like