---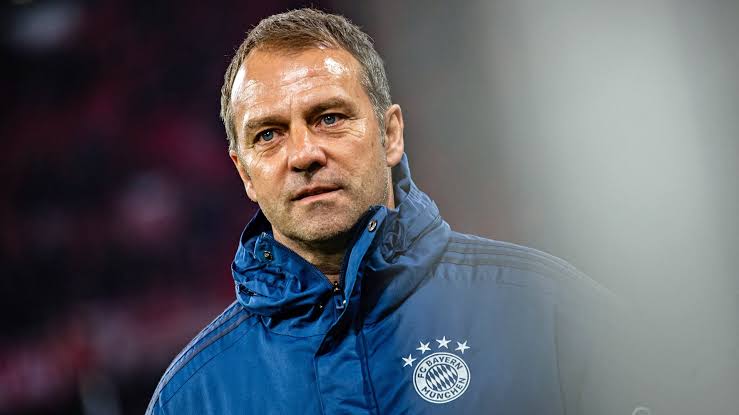 Oma Akatugba
Just so we are all on the same page, Hansi Flick is not so new to winning. So many people may have forgotten, on the one hand, because it was six summers ago, on the other hand. After all, he has always been more a deputy than the leader himself.
In 2014 he helped Joachim Löw to win the FIFA World cup in Rio, Brazil, thrashing the host nation Brazil 7-1 on the way to lifting the biggest prize in world football. In 2020, he led a Bayern team that was in crisis in October of the year before, to a treble.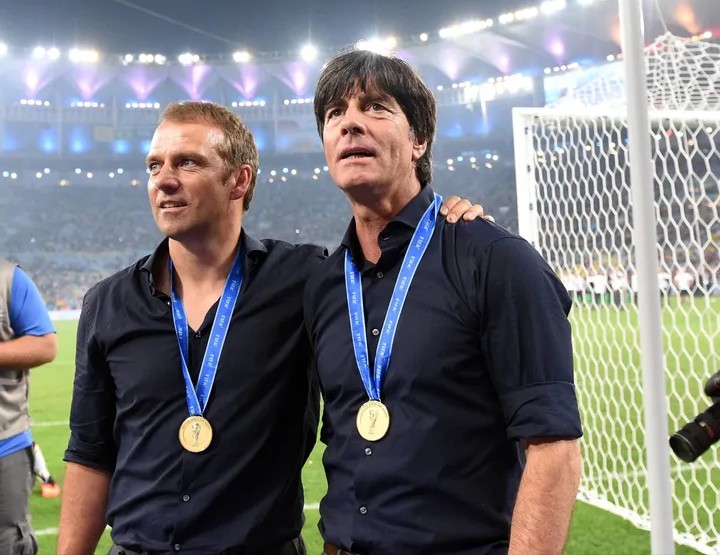 The League title, the German Cup and crowning it all with the Champions League title by getting the better of French champions, Paris Saint-Germain in a pulsating final match that ended 1-0. The German Super Cup, UEFA Super Cup and FIFA Club World Cup. Such a sextuple is not common.
Before Hansi Flick, it was only Jupp Heynckes who was able to win a treble for FC Bayern Munich in Germany in 2013. What both coaches have in common: humility and modesty in how they go about their jobs.
It is pointless to say now whether winning the Champions League title in front of empty stands carries its full value, whether it compares exactly in value to winning in front of a full stadium is a matter for another day. First of all, this competition started almost a year ago with spectators, then the virus came and it had to be continued as a pure television event.
The very fact that Flick had never coached at such a high level states the value of his coaching performance and achievements so far. From assistant to the boss to a champion – within just one year. Never before has anyone gone through such a career so fast. Six trophies more than loss (5) is not a common achievement.
Okay, maybe the name Roberto Di Matteo would come to mind having won the champions league for Chelsea in 2012 after first-team manager Avram Grant was fired but the way and manner Flick has done his work leaves one in awe. He has done it emphatically and at 55!
In the end, it was a tight one. A single goal, the goal by Kingsley Coman, the French, who himself started at PSG, scoring a crucial goal against a club from his country, one that is part of his story, coached by another German, Thomas Tuchel.
Both Flick and Tuchel had herculean tasks to solve on their way to Lisbon. This season, Tuchel managed to combine the ego-fixated star football of Neymar and Mbappé with the characteristics of team play and getting them to interpret his vision on the pitch while Flick inherited FC Bayern from Niko Kovac in November 2019, the team had no soul and a couple of the players were not at their best and were falling out with Kovac.
He managed to make every player a little bit better. And some, like the new midfield stalwart, Leon Goretzka or the pacy wingback Alphonso Davies, even a bit better than everyone thought they could be on the night. The quiet Flick developed the right milieu for it with a lot of understanding, but also fatherly strictness.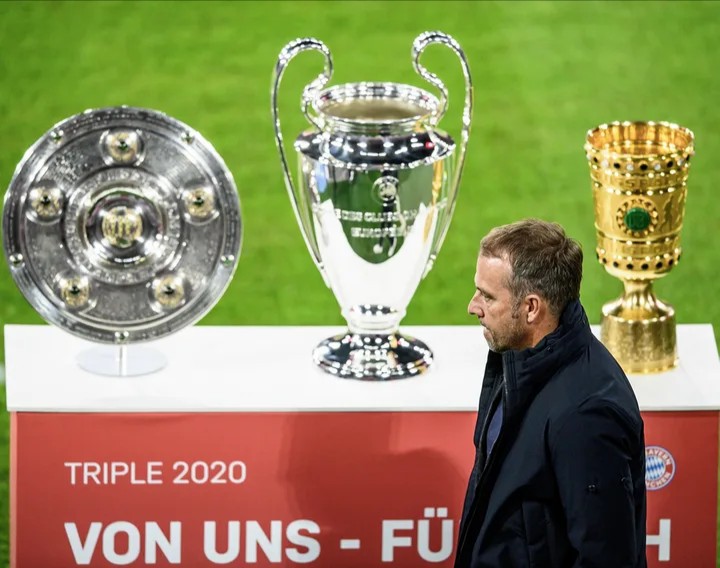 Defender Jérôme Boateng, who the club had almost thrown out in the summer of 2019 over his poor form and discipline, moved back into the first 11 and reliably organised the back four. How about Manuel Neuer and Thomas Müller, 30? Müller especially was relegated to the bench under Niko Kovac but returned to the starting 11 with Hansi Flick taking over the running of affairs and playing like a beast with a large number of assists and crucial goals to help Bayern achieve the treble. Both of them looked a tad cooler and smarter on the pitch than they did back then, at the 2014 World Cup in Brazil, when Flick was their assistant coach. He knows them!
There was still a lot of trust left from that time they had together in the German national team in the famous Campo Bahia district in Brazil for it to be reactivated more than half a decade later at Bayern. Flick has put in place a highly modern and functional team, one that has long since forgotten what it is like to lose a game. Such an amazing feat!
The coaching duel between Flick and Tuchel had already been upgraded before kick-off in Lisbon due to the stress factor of the statistics. The Tuchel Vs Flick battle made it the third time that two German coaches managed a Champions League final against each other. In 2013 Heynckes prevailed with Bayern Munich against Jürgen Klopp's Dortmund. Klopp, in turn, passed the baton of winning to Hansi Flick, who is the sixth German to have won the most important trophy in club football since 1955/56. Udo Lattek, Dettmar Cramer and Ottmar Hitzfeld are also part of this sextet. An old coaching guard that seems to have produced many talented successors in the present: Julian Nagelsmann failed in the semi-finals with RB Leipzig only to Tuchel and Paris Saint-Germain. Klopp recently became the first German coach to win the Premier League.
The touch of German tactical acumen has been felt around the very best of European football this season. From Junior Nagelsmann, 33, to Grandmaster Flick, 55, – there seems to be something suitable coming out of German coaches.
All images are from bundesliga.com
---
Trending Now
You may also like