---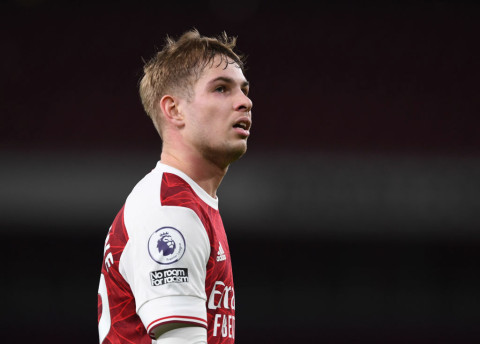 Arsenal youngster Emile Smith Rowe has revealed a superstition that he said gives him freedom on the pitch amid an impressive run for the Gunners.
Smith Rowe was promoted to the first team fully for the Boxing Day match against Chelsea where he and other youngsters Bukayo Saka and Gabriel Martinelli help beat the Blues to turn around the Gunners' season.
Smith Rowe is compared to Aston Villa star man Jack Grealish due to similarities in their playmaking abilities but there's another part of Grealish that he has copied. Jack Grealish wears his socks very low close to the ankle, an outlook Smith Rowe has copied and said gives him freedom on the pitch.
"There's one thing I do, which is wear my socks low," he told Metro Sport.
"I feel like that gives me a lot of freedom, I don't know why. It's just a little superstition. I feel like I always have a lot of freedom on the pitch, and like I said earlier, all the players give me confidence and that makes it even easier for me."
Head coach Mikel Arteta looked to youth to turn the Gunners season around at difficult times and they helped inspired a seven game unbeaten run before losing to Wolves after two red cards.
All images are courtesy of Getty images.
---
Trending Now
You may also like