---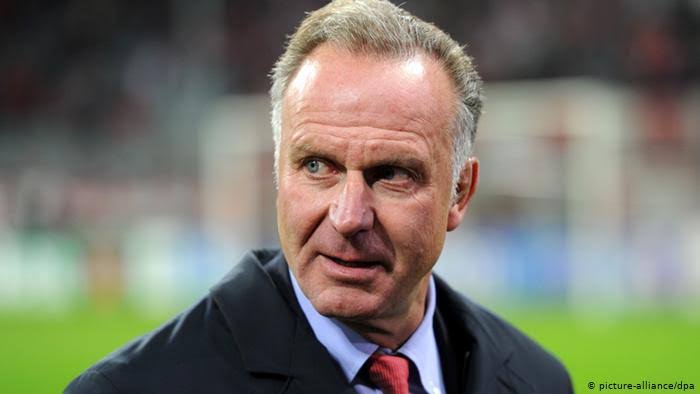 Bayern Munich general manager Karl-Heinz Rummenigge has expressed his surprise after reading the recently released excessive figures of Barcelona's debt.
The 65-year-old football executive also explained why the Catalans are not in risk of bankruptcy and compared their financial situation to that of Bayern Munich.
"I read about Barcelona's debts while having breakfast and I almost choked," Rummenigge told Sky Sport Deutschland.
"If Bayern Munich had that debt, I wouldn't be able to sleep peacefully. But I don't think anything will happen.
"A club like Barcelona are not going to sink simply because of the enormous value they have for a region like Catalonia.
"In any case, I deeply regret that clubs can get into debt in this way.
"At Bayern we were and continue to be the role models, if we take into account what happens in Barcelona or in Italy, where salaries are not even paid anymore.
"Here, we pursue sporting success, on the one hand, and economic stability, on the other."
©Marca English
---
Trending Now
You may also like