---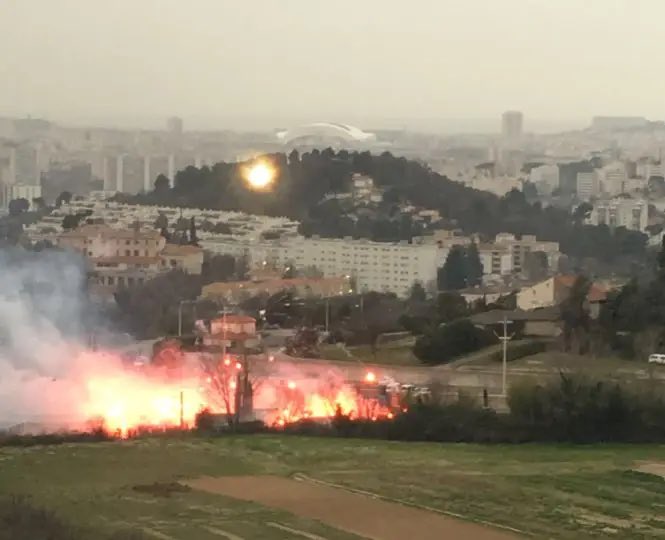 A major incident occurred at Marseille's training ground, where around 150 to 200 fans have sought to break into the complex, furious at the team's current form and demanding the resignation of President Jacques Henri Eyraud.
These furious fans are trying to force entry & have set a tree on fire after spraying the entrance with smoke bombs, firecrackers and fireworks, according to La Provence.
RMC report a number of supporters have successfully breached the security and entered the training complex – it is currently unclear whether or not the coaching and playing staff is in the centre – usually they are hours before a match, with OM facing Rennes this evening in a crucial fixture if Marseille are to get back in the race for the Champions' League.
In another incident in France on Saturday, around 300 fans interrupted St Étienne's training session ahead of a crucial Ligue 1 match with OGC Nice that occurs on Sunday.
Although the session was supposed to be behind closed doors, this did not stop fans from intervening, although Le Progrès and France Bleu Loire report that the confrontation was good-humoured and ended in chants and applause, including: "Les Verts are the dream of a lifetime! Out of the question that we get relegated." The exchanges went on for around 15 minutes.
One supporter confronted Ryad Boudebouz, telling him to: "move is a***." A comment that Boudebouz did not appreciate, but this friction did not escalate any further.
Surrounded by supporters who came to remind the players of the club's values ​​six days after a painful humiliation (5-0) inflicted by rivals Lyon, the ultimate enemy, coach Claude Puel and captain Mathieu Debuchy spoke at length to the fans.
Puel admitted that the players and staff had not been up to the task in the derby but that his squad was "concerned" and "committed", urging his players to "turn talk into to action." Les Verts are only four points ahead of the relegation zone.
Cover Image via Twitter @jc_leblois
Source – Get French Football News
---
Trending Now
You may also like