---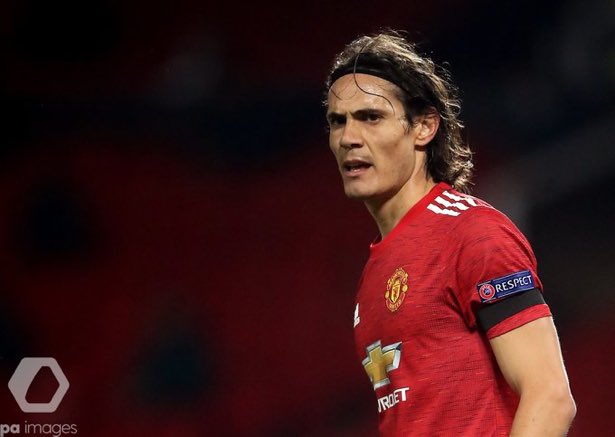 The Football Association has criticised Manchester United for not providing any cultural and media "training" to Edinson Cavani following his arrival at Old Trafford, after the forward was charged for an Instagram post.

Cavani, 33, was banned for three matches and fined £100,000 by the FA must also complete face-to-face education.

"In light of the player's high profile in the game, his inability to speak English and the fact that he had approaching eight million Instagram followers, the Commission were surprised that no such 'training' had been specifically put in place for the player by his club," an FA statement read.

The FA's Independent Regulatory Commission added that no part of the FA case suggested Cavani deliberately acted with racist intent, but instead the Commission focused on the angle of a follower of English Premier League football who would have understandably concluded that the words used were racially offensive.

English football's governing body also instructed a Latin American expert to offer his verdict as part of their case.

Cavani told the panel he was simply spontaneously responding affectionately to a good friend by his nickname. His friend, Pablo Fernandez, provided a video statement confirming that this was his lifelong nickname.

The panel decided they had to act so as not to distract in any way from the common wish to tackle discrimination in the game.

However, it was decided there were mitigating circumstances to reduce the sanction to three games – namely Cavani's good disciplinary record, his remorse, deleting the message, and the individual's willingness to understand the cultural differences going forward.

Regarding Cavani's media training, United have said the forward arrived at the club (in October) and needed to quarantine straight away due to Covid-19 protocols which disrupted normal orientation activities that would usually have included media training, and unfortunately, the incident occurred before this had been re-arranged.

The club added it is unrealistic to expect media training with players can include every possible interpretation of every word or phrase in each language.
Rewritten from Sky Sports
---
Trending Now
You may also like