---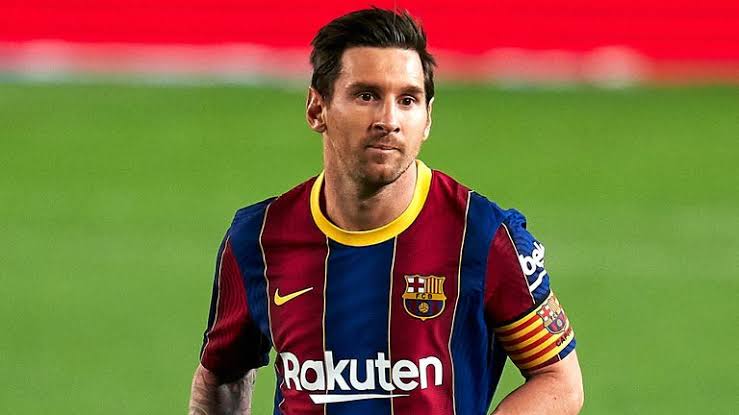 Barcelona forward Lionel Messi gave his thoughts about the current situation at the club, potential Neymar reunion, Luis Suarez departure and other details in a revealing interview with La Sexta.
Messi attempted to leave Barcelona in the summer but was unsuccessful, in an interview with Goal in September, he said his family and not wanting to fight his way out of Barcelona convinced him to stay into the final year of his contract.
Messi talks about his time at Barcelona and what the club means to him and made an honest admission about Barça's situation and getting back to their best.
"I feel everything for this shirt. Barça is my life. I have been here since I was 13 years old, I have lived more in Barcelona than in Argentina and the club gave me everything as a person. I have a love relationship for what I have lived since I arrived here," he said.
"My children were born here too. For this reason, it is a difficult time for the club, as it is for everyone, but from what we know The club is really bad (financially), really bad … it's going to be difficult to return where we were."
Messi reportedly sent a burofax to the Barcelona board about his departure, he confirmed it's his means of making his intentions official, also saying he had communicated it to the club for months.
"It was a way of making it official. I had been saying for six months to the president that I wanted to go," Messi said on wanting to leave Barcelona.
That was my way to say it seriously, for everyone to know. I knew that if we went to court, we would have won. Not just one lawyer told me that, many did. But I didn't want to leave in that way. I felt like a cycle was over. My kids were saying they didn't want to leave, but I felt like it was the best for me.
"Bartomeu didn't let me leave and he tried to hurt me by leaking things about me. He tried to make me look like the bad guy in the movie.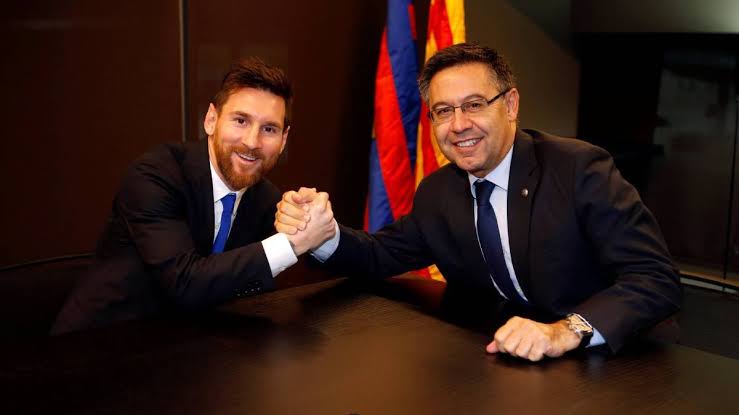 "A lot of reasons that I would prefer not to get into because I don't like to get into private things. But I can say he lied to me about a lot of things over many years."
He however said he's not speaking to any club and nothing is clear until the end of the season and is focused on winning titles with Barcelona this season.
The rumoured destination for Messi if he had left Barcelona in the summer was reuniting with former boss Pep Guardiola at Manchester City. Messi praised Guardiola as the best but said they don't talk about a reunion.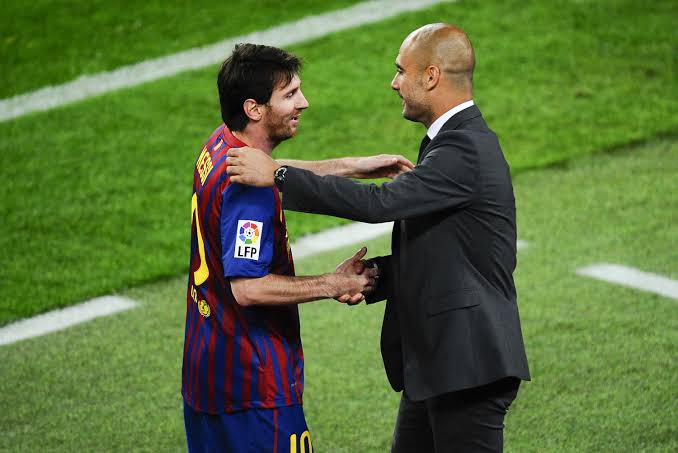 "I don't know how long my last chat with Pep Guardiola was, but we do talk. We don't talk about whether we are going to meet again. For me Pep is the best, he has something special." he said.
The summer unrest at Barcelona saw the departure of Luis Suarez, a decision that hurt Messi a lot as he said in his tribute posted to Instagram when Suarez left for rivals Atletico Madrid.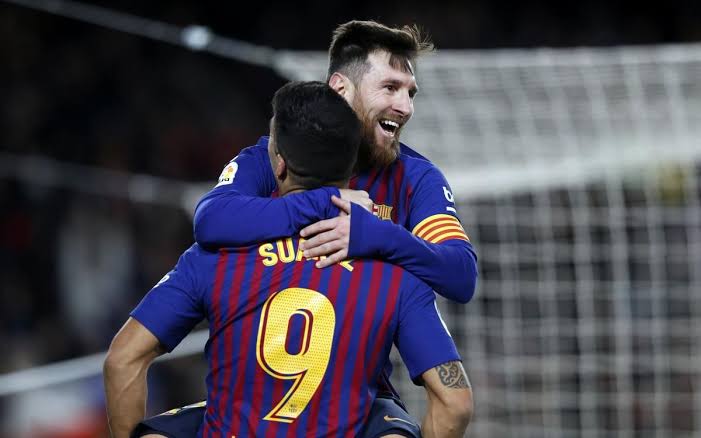 "What happened with Luis Suarez to Atléti was… crazy! He left for free, paying the remaining years of his contract and he joined a team that fight for the same objectives as us. Unbelievable." he said.
The famous MSN trio took the first hit in 2017 when Neymar departed to PSG in a world record move and there had been reports Barcelona wanted the Brazilian back. Both Messi and Neymar have been open about wanting to play together again but Messi admits it would be difficult.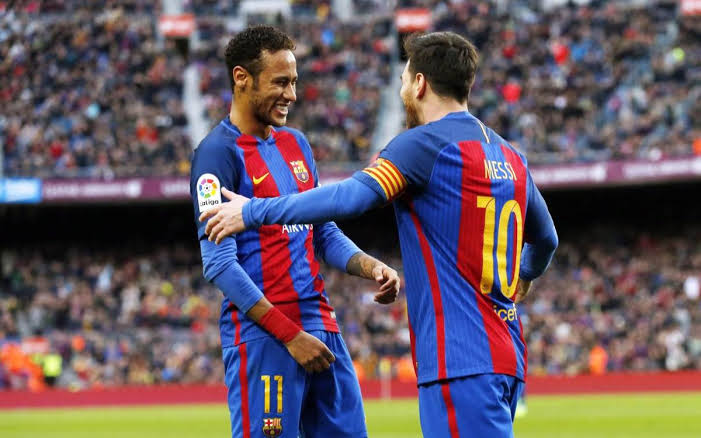 "It will be difficult to bring players. There is no money. You have to bring important players. Bringing Neymar would be very expensive. It will be a difficult situation for the new president, he must be intelligent." Messi said.
The last one year has seen three managers at Barcelona. Ernesto Valverde was sacked and replaced with Quique Setien who surrendered the club's lead at the top of La Liga to Real Madrid.
Setien was also fired at the end of the season and replaced with former player Ronald Koeman. Messi said the team is in a growing phase under Koeman.
"Koeman's doing a good job. It is difficult because there are a lot of young players, but little by little we are growing." he said.
Messi further downplayed the rumoured rift with Antoine Griezmann after his big money move from Atletico Madrid. Messi maintained he has a good relationship with the French international.
The relationship is good, I already said it, I never had problems with him and I never did everything that was said, that I did not want his signing and all that. I have no problems , The relationship is good and sometimes we drink mate together in the dressing room and on trips, there is no kind of anything." the six time world player of the year said.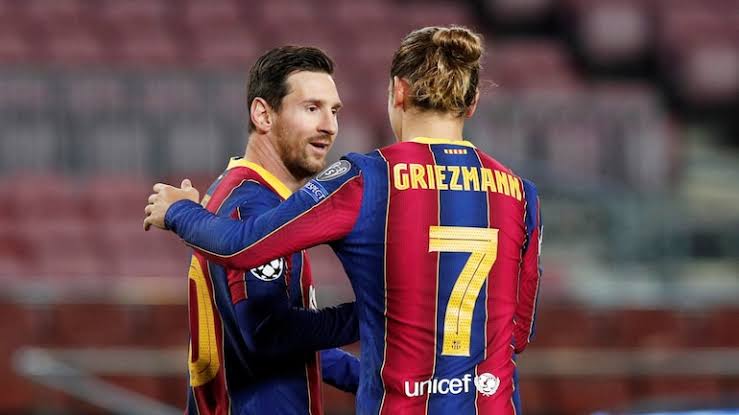 The Barcelona board under Bartomeu stepped down last month and the club will have elections on January 24 to elect a new president and Messi thinks a herculean task lies ahead of the new president, also noting it would be difficult to bring in Neymar.
"I am not sure if I'll vote in the forthcoming presidential elections. Whoever comes in will find the club in a tricky state and will have to work hard to put the club back where it was. As yet none of the candidates have called me. Let's wait and see what happens and I'll make my mind up in the summer. The club are going through a tough period financially so it will be complicated to bring Neymar in." the Argentine said.
Messi also said it's his dream to play in Major League Soccer before he retires: "I've always had the dream of playing in another league, in the United States. Maybe it will happen, doesn't have to be right away. Today I am just focused on these next six months."
---
Trending Now
You may also like