---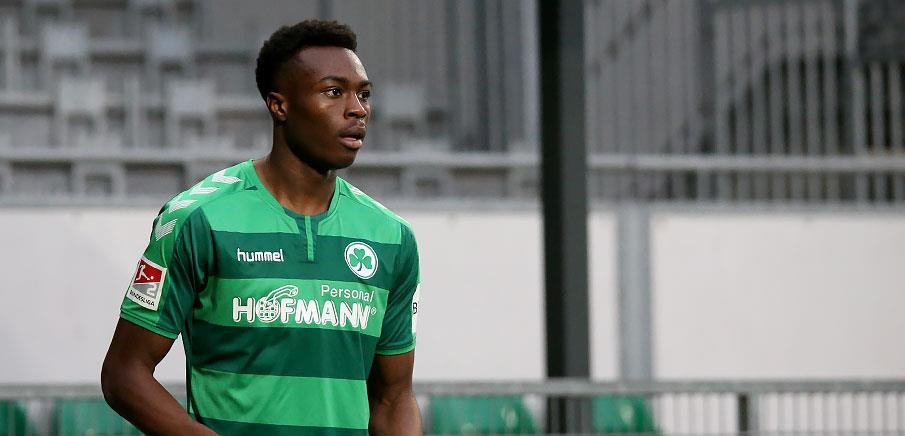 Oma Akatugba
While Greuther Furth, third in the Bundesliga 2, shocked TSG Hoffenheim in the DFB Pokal Cup, a young Nigerian's dream was taking a greater shape.
For a substitute in the game for Greuther Furth, 22-year old Dickson Abiama, preparation met opportunity and he took it with both hands.
He was another Nigerian youngster working to make his life count through football when a chance rose for him to take his trade to the next level.
It was never going to come on a platter of gold but Dickson was also up for it.
His industry soon made a mark for him, and his desire opened the doors of the realisation of his goals.
In Germany, Abiama is moving even closer to the biggest stage.
"I moved to Germany in 2016. My parents were already living here, so they brought me here just for me to get better education."
He was able to combine his education with football, starting from the lowest rungs of German football.
"When I came newly, I didn't know the level. I was playing one day at the park and some guys saw me and said it'd be better if I join a football club, when I came newly, I didn't know anyone. They showed me a club close to my place. The name of the club is Mogeldorf, they said I should go there and maybe they'd take me. So I went there and joined the club."
"It was in the U19, I started at the U19 and I scored 29 goals. But the level wasn't good like that.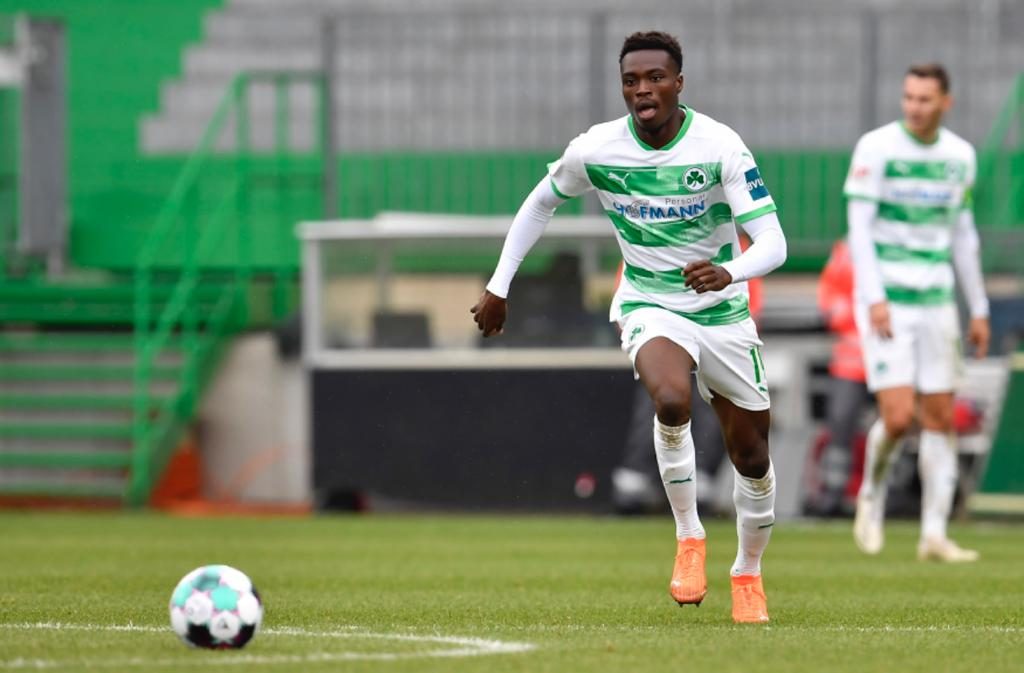 "I then moved to the first team, there I also scored 27 goals. They play in Landesliga (sixth tier of German football).
Despite his modest beginning, Abiama rose steadily and grandly in German football, thanks to his goalscoring talent that quickly made him a subject of interest.
 
"At the beginning of the season we played a friendly game against Greuther Fürth and we lost 3-1. I scored the only goal in the game. That was how I won the attention of Greuther Furth."
Then the manager of Eltersdorf told me that Gruther Furth they're interested for me to do like trials but with the second team, then I went there and did the trial and I think it was in November and in December they offered me a contract with the second team but I can be training with the first team.
"I just needed to fulfill some things to become a professional. I signed the contract in December last year but still playing for Eltersdorf but I was training with the Gruther Furth once in a week."
In October, the young Nigerian attacker signed his first professional contract with Greuther Furth. He has since scored 2 goals in 9 games and all came from the bench.
His skeptical parents cast doubts about his chances of making headway in the game but he is doing more than they expected.
"I knew he has the talent and believed he would make it in football but we didn't know it was going to be this fast. From nothing to the Bundesliga 2. It can only be God," his father, Eneyi Osuobeni told Omasports.
Dickson said; "They were skeptical because I was also going to school during all this time, I did my "metelrife" and I just finished it in July. I started learning German while in Nigeria. I did the course when I was in Nigeria but it was not too good.
"My parents were very happy because I also didn't believe. I have 2 goals in 9 games and I came on as a sub in all of the games.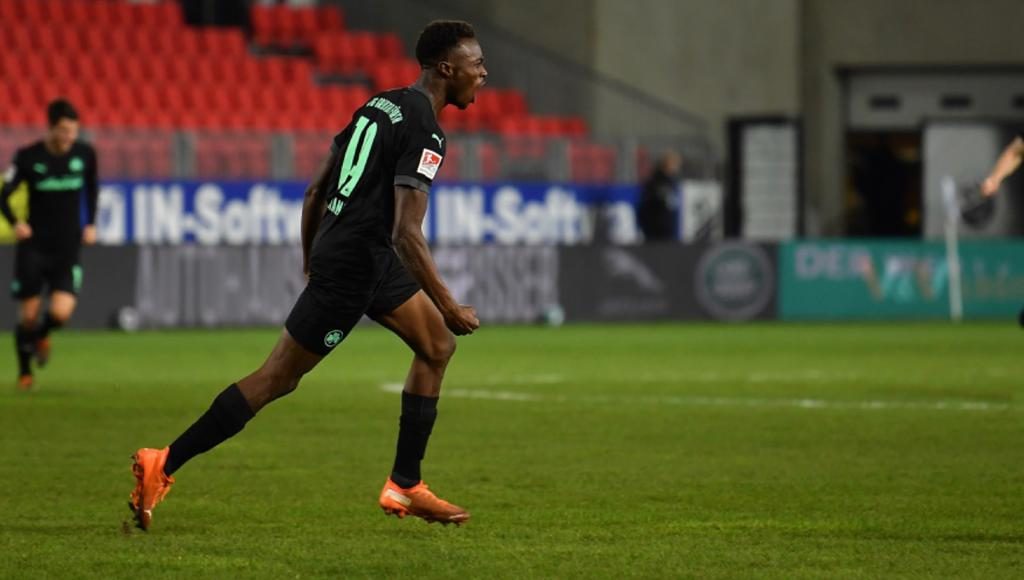 While he's new to professional football and is gradually warming his way through his coaches and teammates' hearts, Abiama is elated with the hospitality he's received.
"It's very nice and very good, the players are very nice to me."
Born in Lagos, he spent some years in Bayelsa where his parents hail from and sharpened his skills on the streets of Port Harcourt, Southern Nigeria, Abiama wants to someday represent the Nigerian national team.
"For me personally, just to play football in bigger clubs. My main goal is to play for the Nigerian national team."
---
Trending Now