---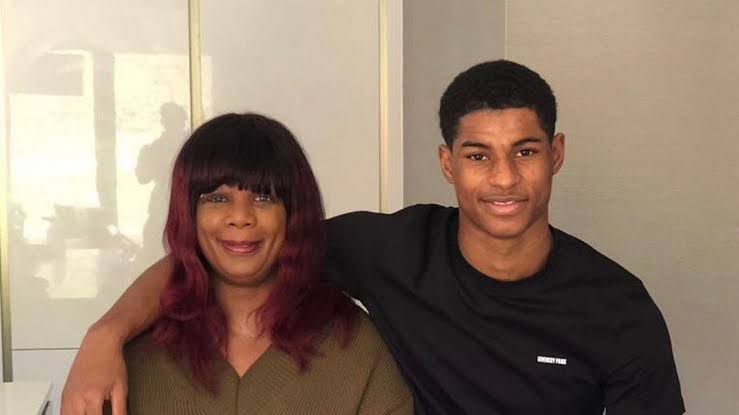 At the start of 2020, Marcus Rashford was a Manchester United and England footballer. He will end it as an internationally recognised social justice campaigner on child food poverty.

His work for the provision of free school meals in England during holidays and other support to low-income families prompted major changes in government policy.

That work has been recognised with a string of awards – he was made an MBE in the Queen's Birthday Honours list, was recognised at both the Best Fifa Football Awards and BBC Sports Personality of The Year, and was included in the annual Football Black List.

In a soon to be released documentary by the BBC – Marcus Rashford: Feeding Britain's Children, Rashford's mum discloses the struggles of raising her kids as a single parent.

His mother Melanie Rashford – a single parent of five – explains how she worked three jobs when Rashford was growing up.

While working as a bookmakers' cashier, she took on another job in the shop. "I used to finish my shift and then go back and do the cleaning," she says, adding: "I used to do pot-washing on a Saturday as well."

Mel says there were times she served up food for her children but there would not be enough for herself.

"Sometimes we didn't even have a loaf of bread in the house," she says. "But I wouldn't tell somebody I was struggling – it was embarrassing."

Rashford joined Manchester United as a seven-year-old. Four years later, he moved into club accommodation.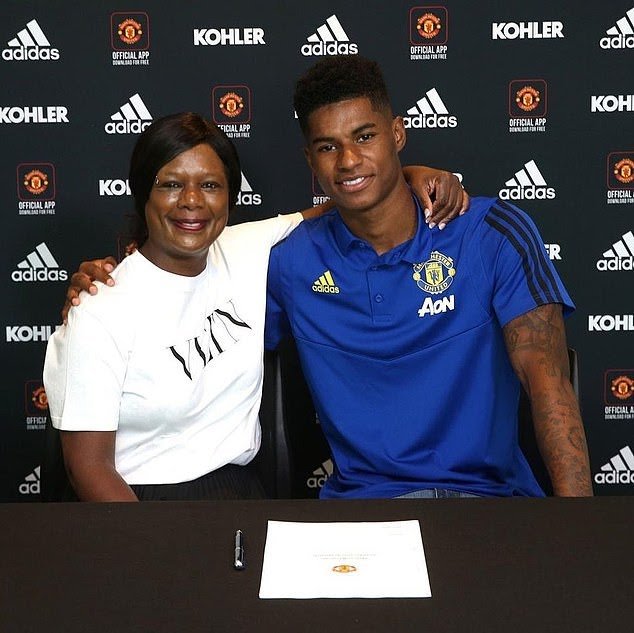 "It was a big decision that had to be made," Mel explains. "But because I was working nights, there wasn't really anyone to look after him."

Rashford credits his mother with instilling in him the values he is proud of, and she has been heavily involved in his efforts to tackle food poverty during the coronavirus pandemic.

He has moved his mother and brothers into a house near Wythenshawe.

Mel says: "Marcus has provided a home for me and I sit there sometimes and just cry to think of where we've come from."

Rashford's campaign started after the UK went into lockdown because of the coronavirus pandemic in March.

He began working with FareShare to raise money to give meals to vulnerable people. In June, he told the BBC that about £20m had been raised to supply three million meals.

He then wrote an open letter to MPs, urging the government to reverse a decision not to provide free school meals during the summer holidays.

At the time, about 1.3 million children from low-income backgrounds were eligible for free school meals in England, and the government had given support during the first lockdown in April.

Soon after Rashford went public with his letter, the government reversed its decision.

Rashford says: "I think in sport you have to have something behind you that is pushing you. When you come from a place of struggle and pain, a lot of the time it switches and it becomes your drive and motivation."
©BBC Sports
---
Trending Now
You may also like