---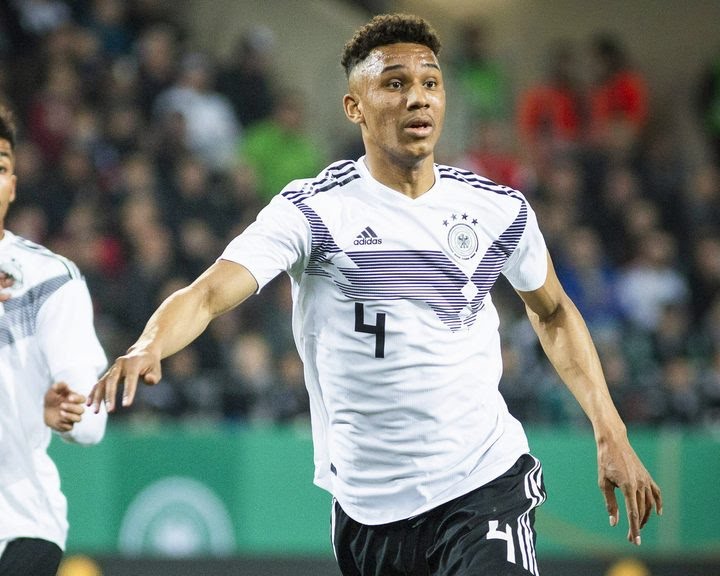 Oma Akatugba

Augsburg defender, Felix Uduokhai is a dual national and one of the foreign-born Nigerians being monitored by the Nigeria Football Federation.
Born in Annaberg-Buchholz, a town in Saxony near the Czech border, to a German mother and Nigerian father on the 9th of September 1997, Uduokhai is eligible for the Super Eagles and the Die Maanschaft.
Recently called up to the German national side, as just the fourth Augsburg player in history to earn an invitation, Uduokhai in an interview made available to omasports by the Bundesliga, spoke about his international career, J.J Okocha and his faith.
"I've never been to a game (in Nigeria) but I've been in a stadium in Nigeria once. It was on old stadium and it was a long time ago but I can remember it.
"When I was there, I was 11 so it was a long time ago. Of course, at that age it's something you can't believe because you've never seen those areas before in your life and it's so different to your life here. It's another world. It was fantastic to see all my family, my aunt, my uncles, cousins and all my family. I really want to go there next time."
On his favourite team in Nigeria and his knowledge of the Nigerian game, Uduokhai who has lived in Germany all his life said;
"In Nigeria, no, no special team. I don't really know many teams, I don't know the league. Of course, I love the national team, especially the jerseys, they're so beautiful. I'm going to buy the next one for sure."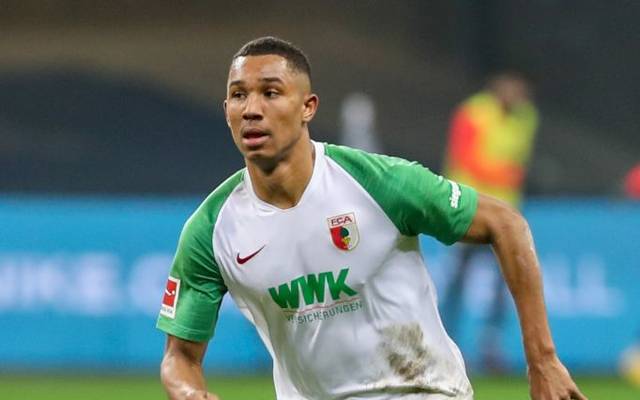 Okocha is a hero for every Nigerian millennial, or Gen Z male, irrespective of discipline or roots. The former Eintracht Frankfurt is one of the best players to have ever come out of Nigeria and Uduokhai believes the time he spent in Germany is helping other Nigerian footballers.
Quizzed on his biggest Nigerian player, he said; "No question, it's JJ Okocha of course."
"I saw him playing for Bolton Wanderers in the Premier League and how he played was like Ronaldinho at his best. He had all of these fancy skills. You saw that he enjoyed his game and that's beautiful."
Uduokhai also hopes to meet Okocha soon, as he said he has never met him before.
"No, unfortunately not but maybe some time."
"A lot (that Okocha brought to the Bundesliga). I can remember talking to my uncle and my dad and when they came to Germany, they watched the Bundesliga.
"At the time JJ Played for Eintracht Frankfurt. For them it was wonderful to see their own country, their own man playing in the Bundesliga. JJ wasn't a player like everyone else, or every second player, he was fantastic and special. I can remember the goal against Oliver Kahn and that was crazy. JJ did a lot for the country of Nigeria to make them famous and to represent them in Germany."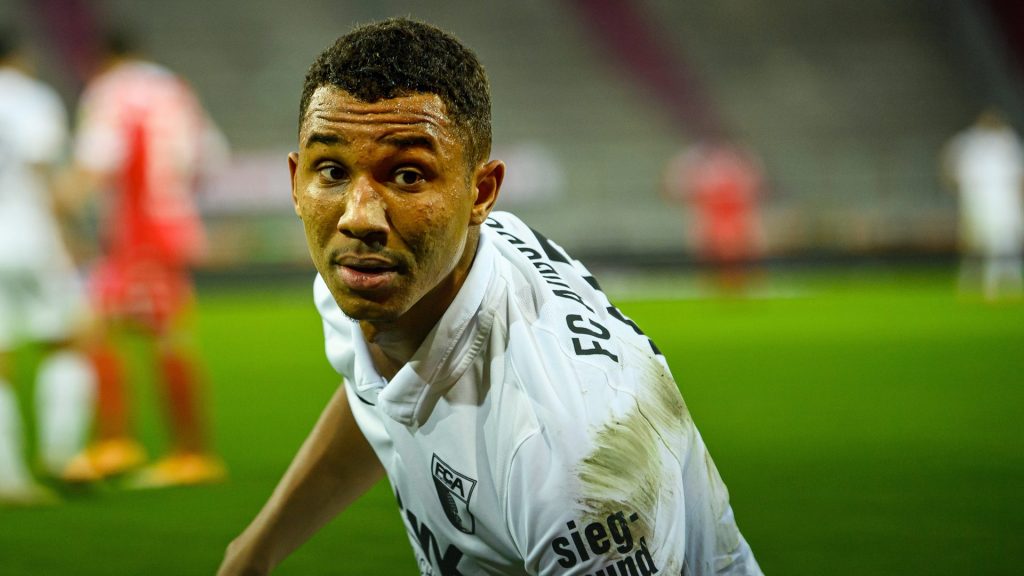 Just before getting called to the German senior national side, Uduokhai, who admires Kevin Akpoguma's decision to pitch tent with Nigeria said he works according to the dictates of his heart.
"For me, the most important thing is that whatever you do you decide with your heart. It's a decision I have to make, maybe not now but it's a decision I want to make when I'm 100% sure I want to make that step. Right now, I'm not in a position to say let's do that, or this, I need some time. We're going to see what happens in the next few weeks and months."
"We're not that close but for sure I know him well. He's Nigerian too and can play for the national team. I'm happy for him, that he decided to play for the national team and he made that step. Congrats to him."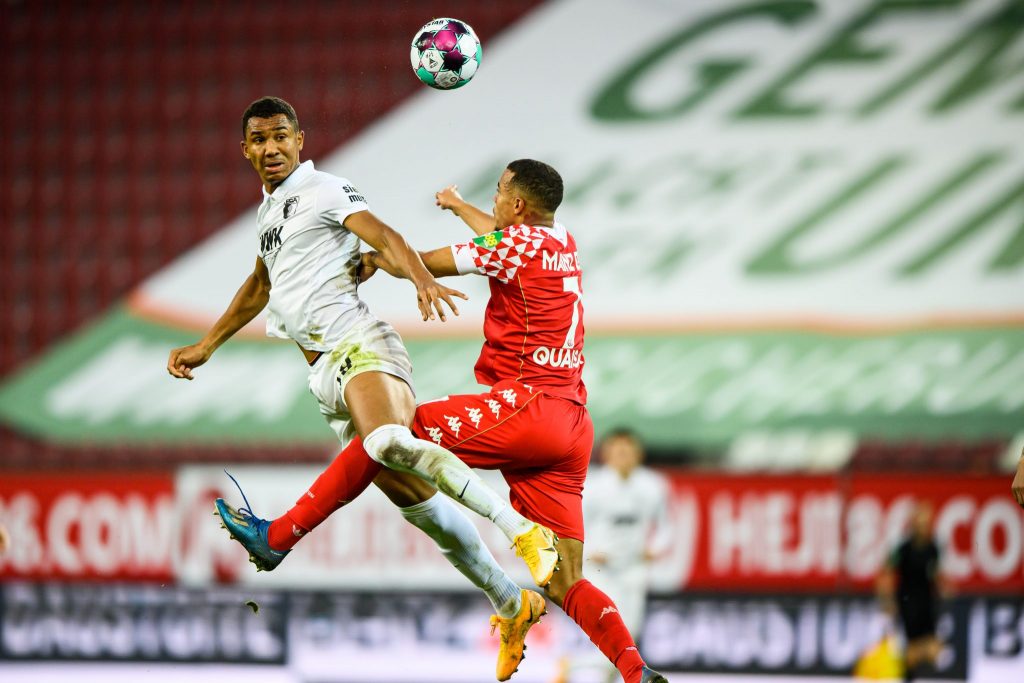 Uduokhai has been one of the Bundesliga's standout performers this season but the 23-year old has not had it always smooth. He struggled to feature in games at VFL Wolfsburg before moving to Augsburg where he has established himself as one of the league's best defenders.
Out of favour with Bruno Labbadia in his second season at Wolfsburg, Uduokhai duly departed for Augsburg on loan in search of game time. Twenty-six appearances in the Bundesliga followed and earned him a permanent move from the Wolves in the summer. Uduokhai has played every minute of Augsburg's impressive start to 2020/21 so far.

A devout Christian, he goes to church on a Sunday when he does not have a game or training for Augsburg.
"Whenever I have the opportunity, I try to go to church and attend a service," Uduokhai told Spox. "Or I read the Bible in my quiet time. For me this is the solid foundation on which I stand. Everything else builds on this for me, I draw strength from it, get calm – and also joy. There are a few players in the U21 squad who are the same," he told Bundesliga.
---
Trending Now
You may also like